We had a pretty easy-going Halloween this year, as I just was not in the mood for much. I was being a bit of a humbug, and the boys couldn't decide on what they wanted to be. We purchased a Bilbo Baggins Hobbit costume last year on clearance for Preston to wear this year, only it was STILL too big for him. And Callen kept saying he wanted to be "a Wolf again, no.. Mario, no... a wolf," etc.
A few hours before our little town's Trick Or Treat Around the Square began, the boys finally decided. Preston would be Clark Kent - not Superman, mind you. And Callen would be Fireman Small (one of our favorite books!). Easy enough! We had all the stuff to put Preston's costume together, and Callen wore an old costume from when Preston was 3 years old, haha. And they ended up looking great!
Clark Kent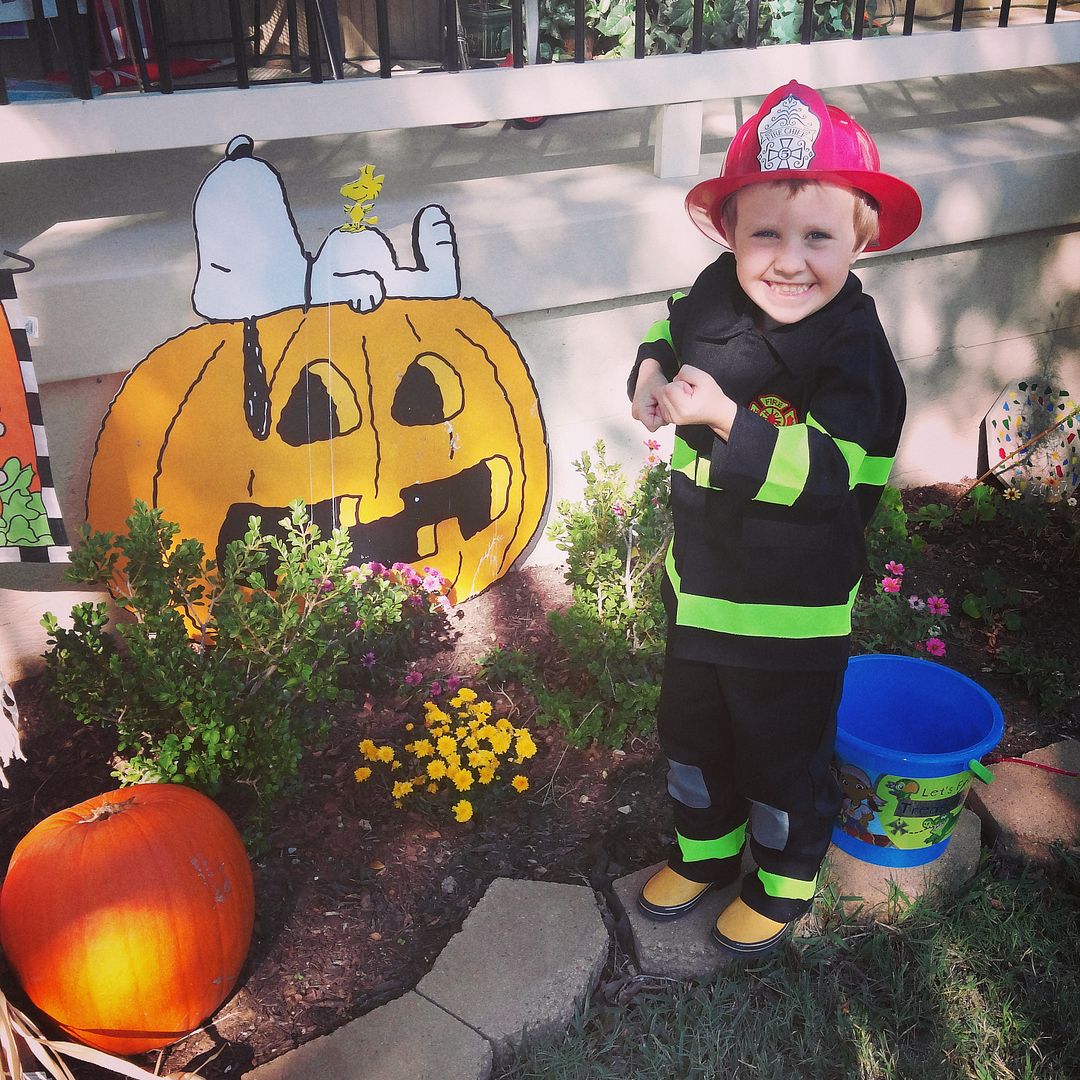 Fireman Small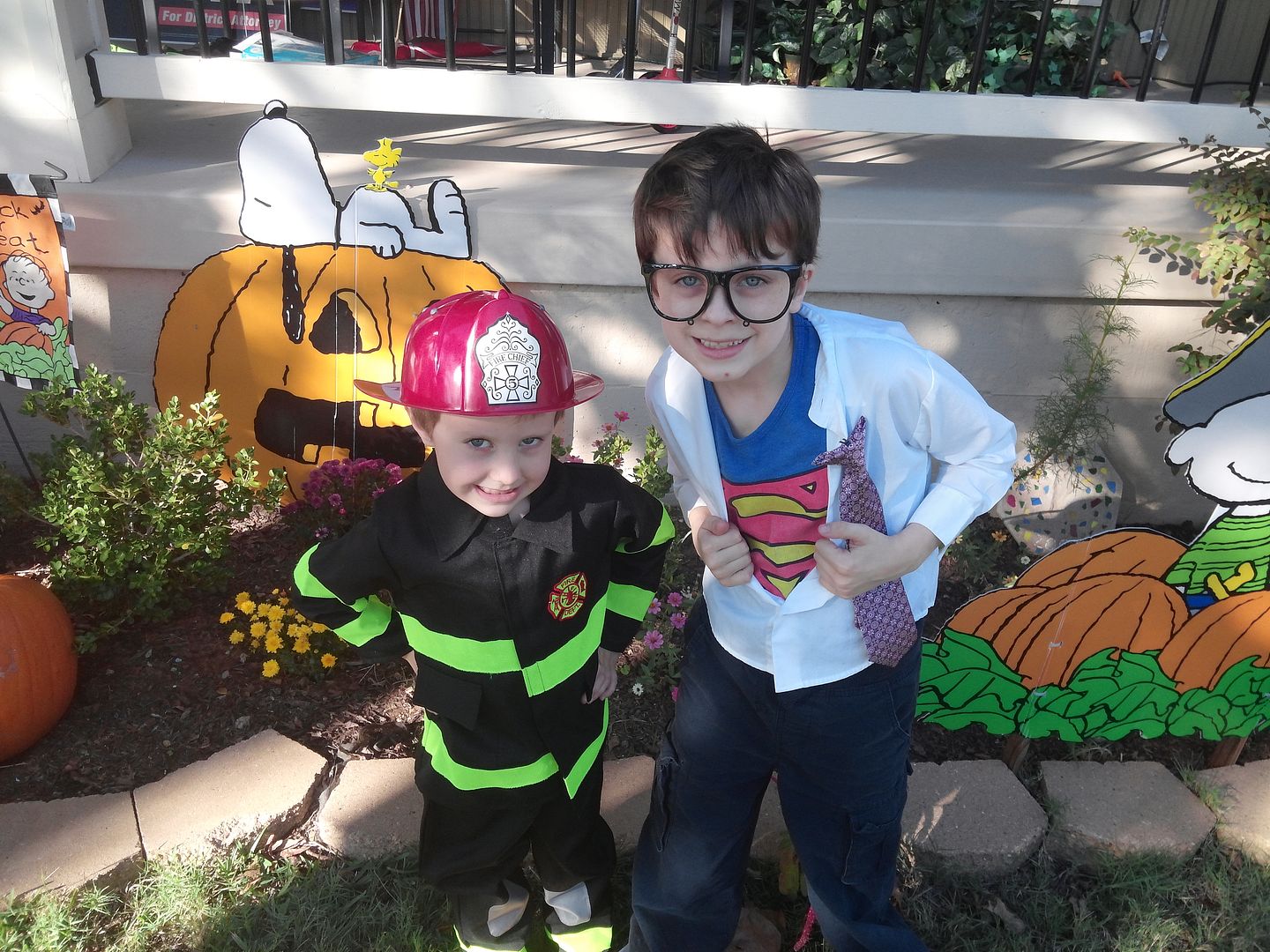 Posers.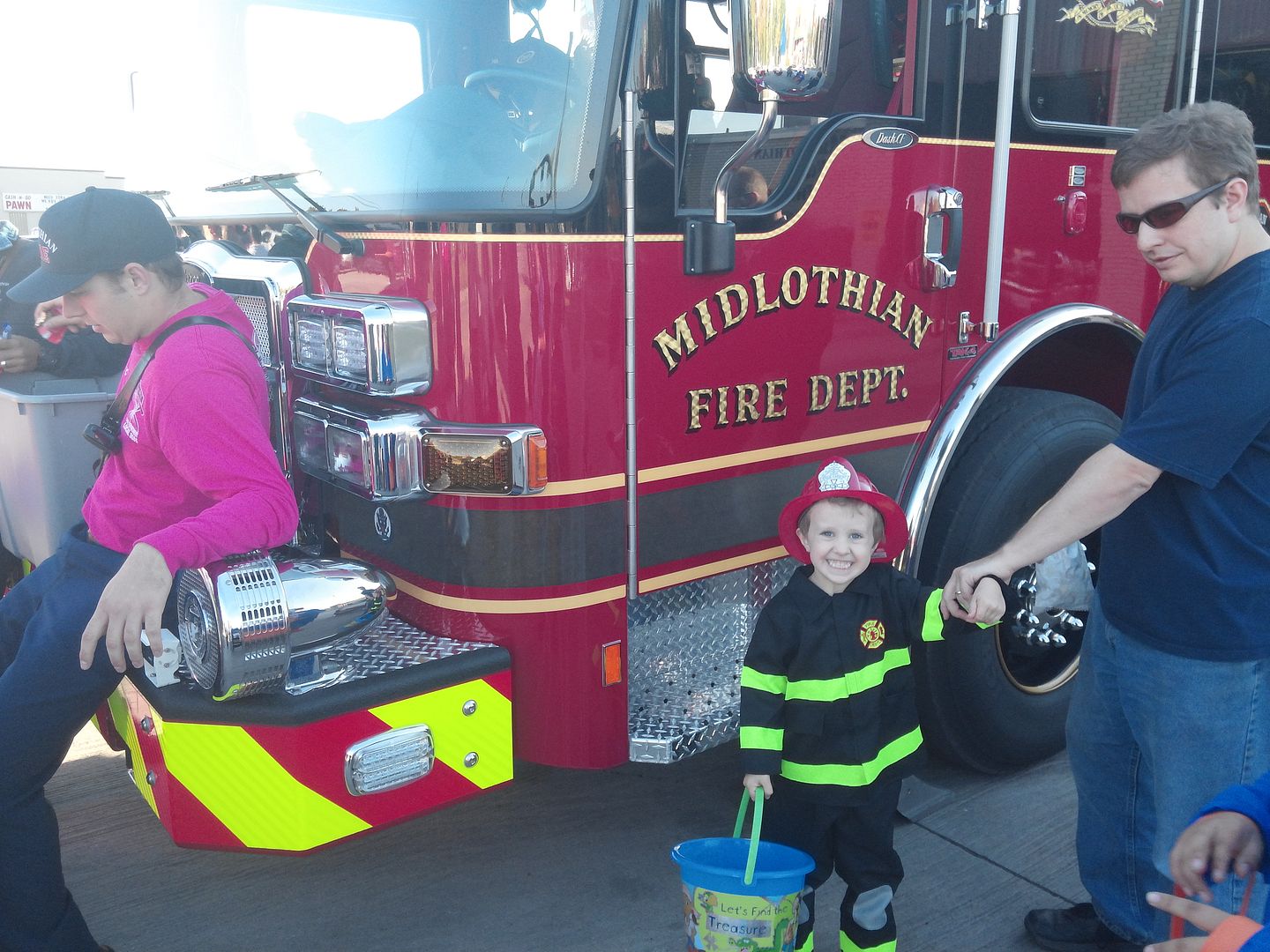 In front of the firetruck!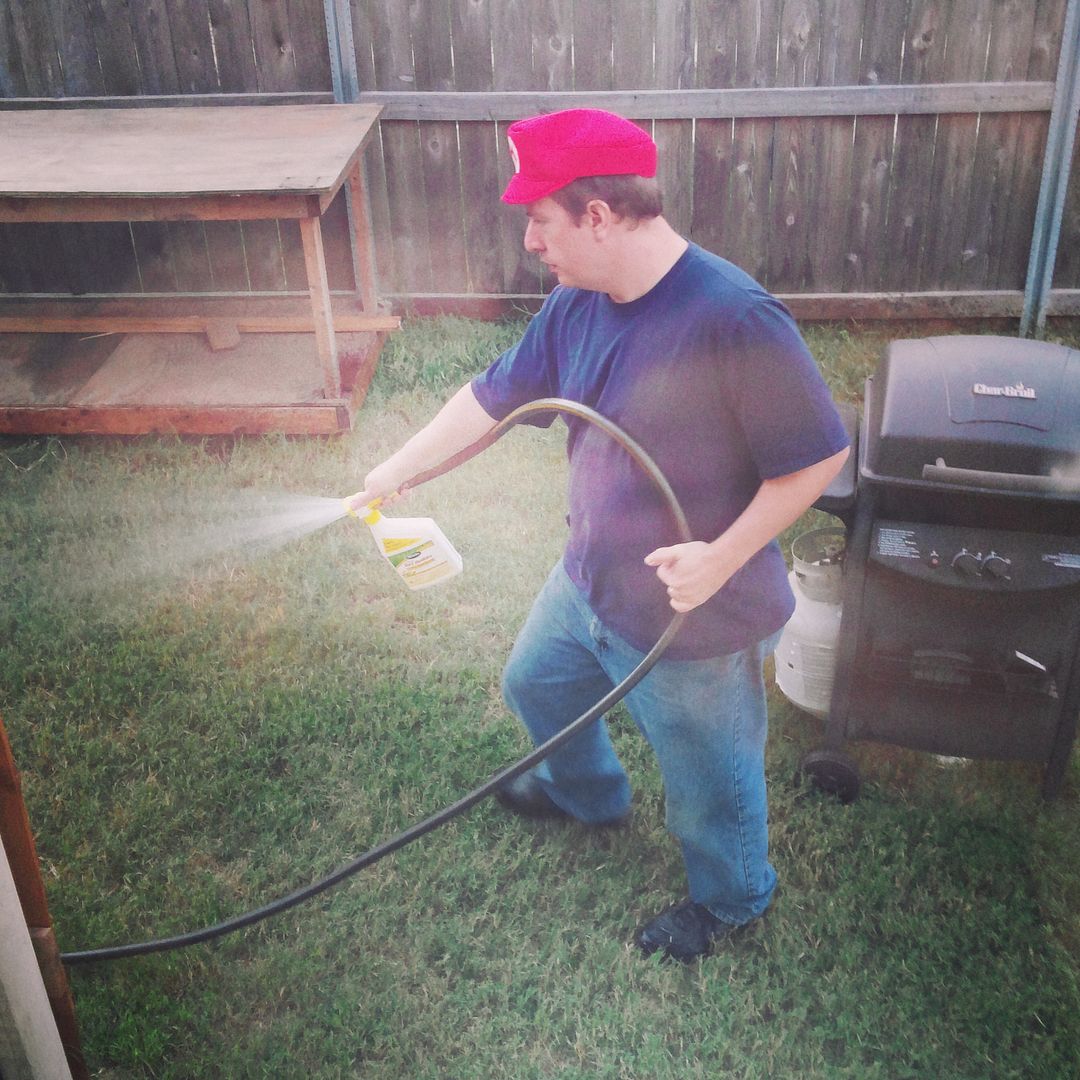 Even Daddy got in on the dressing up while working on the yard!
We spent the rest of the evening watching Garfield, Charlie Brown, etc. Didn't get a single trick or treater at our door this year, even though we were prepared!