We took this past week off of school... our last break before we're done with the school year! We got to hang out with home school friends at our group's Easter Egg Hunt and Picnic on Wednesday.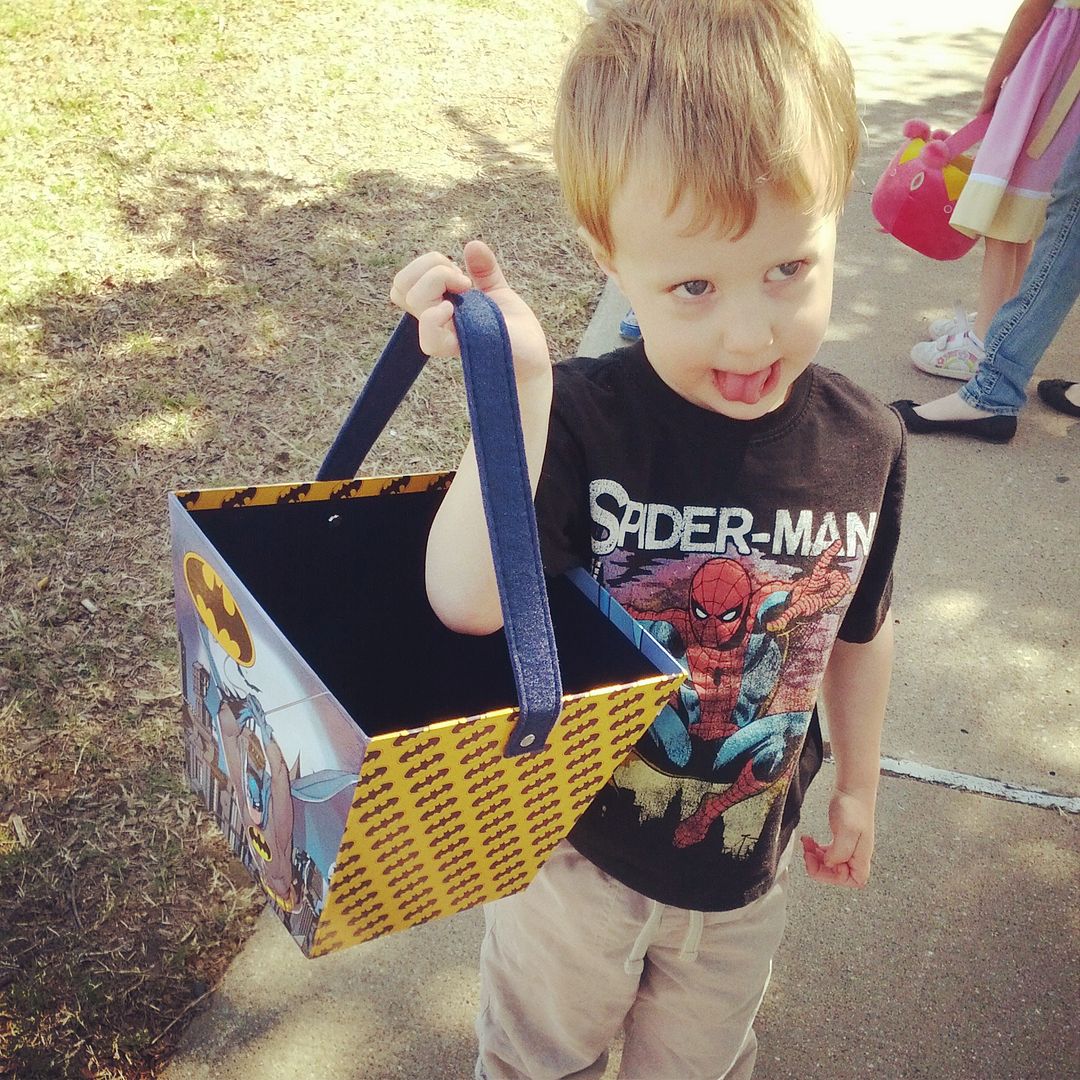 Let's do this!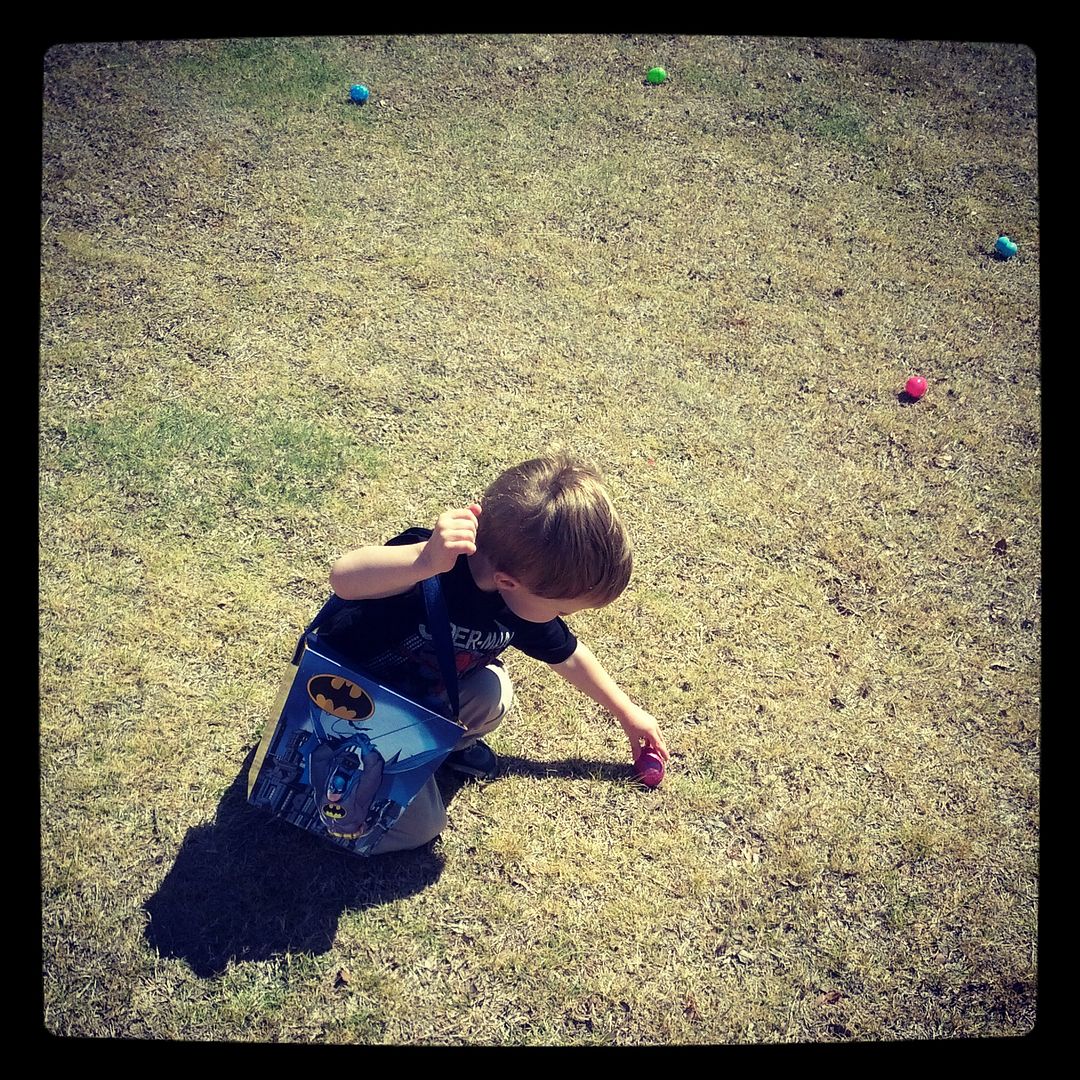 Gathering up the eggs!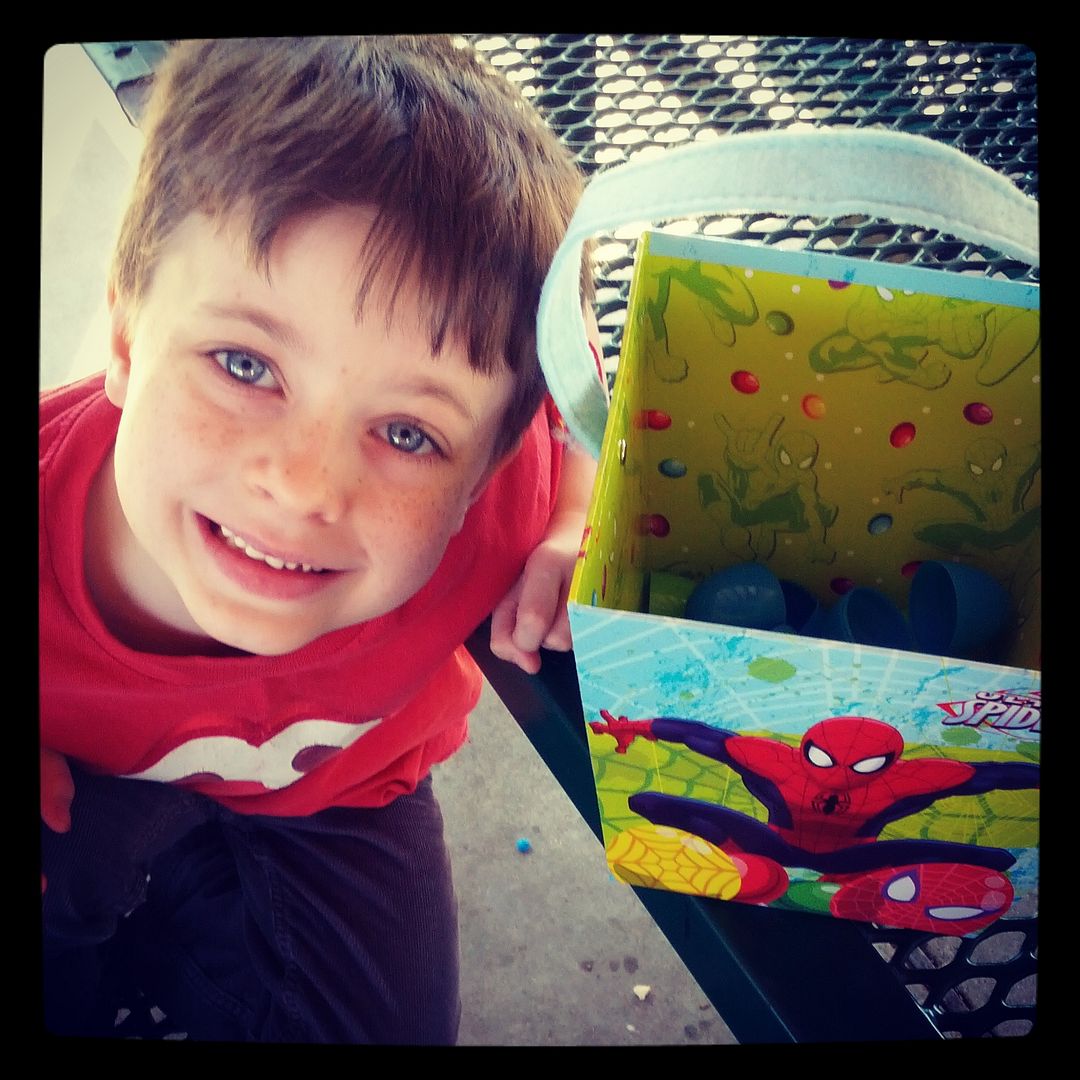 This was fun!
We also did some fun Easter crafts: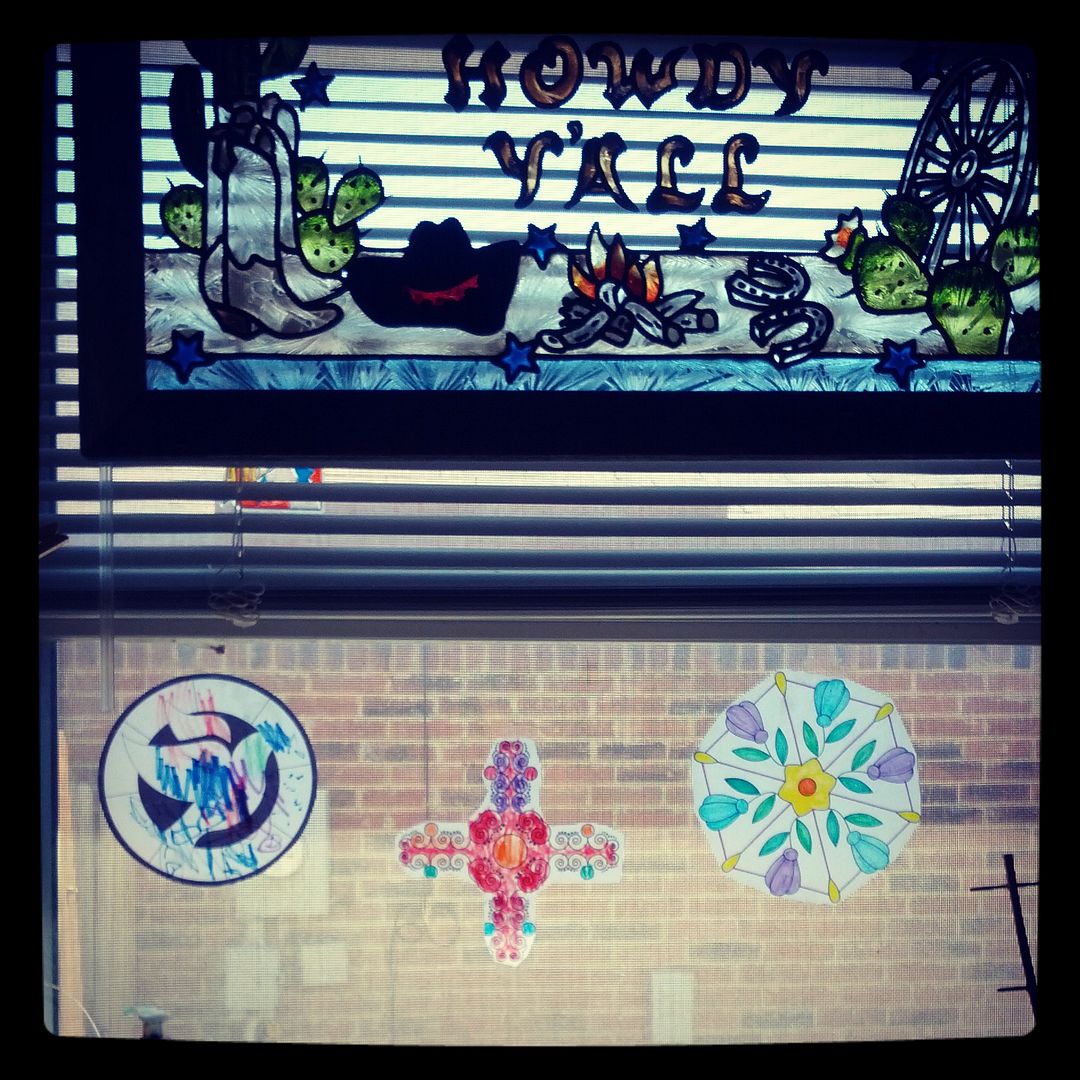 Oiled-Paper Sun Catchers
Egg Scripture Garland
Working on a Three Trees lapbook
Finished lapbook
On Saturday, we went to the Grand Prairie Farmer's Market Easter Event. The boys jumped, did a decorated egg craft and did a little "hunt."
Jump! Jump!
Creepy Easter Bunny.
And, of course, on Sunday we went to church. But, not before Easter Baskets! And afterwards we had dinner with my parents (and watched the first Rangers game of the season - too bad they lost).
Goodies from mom, dad, Grandmas, Grandpas & Uncle Daniel!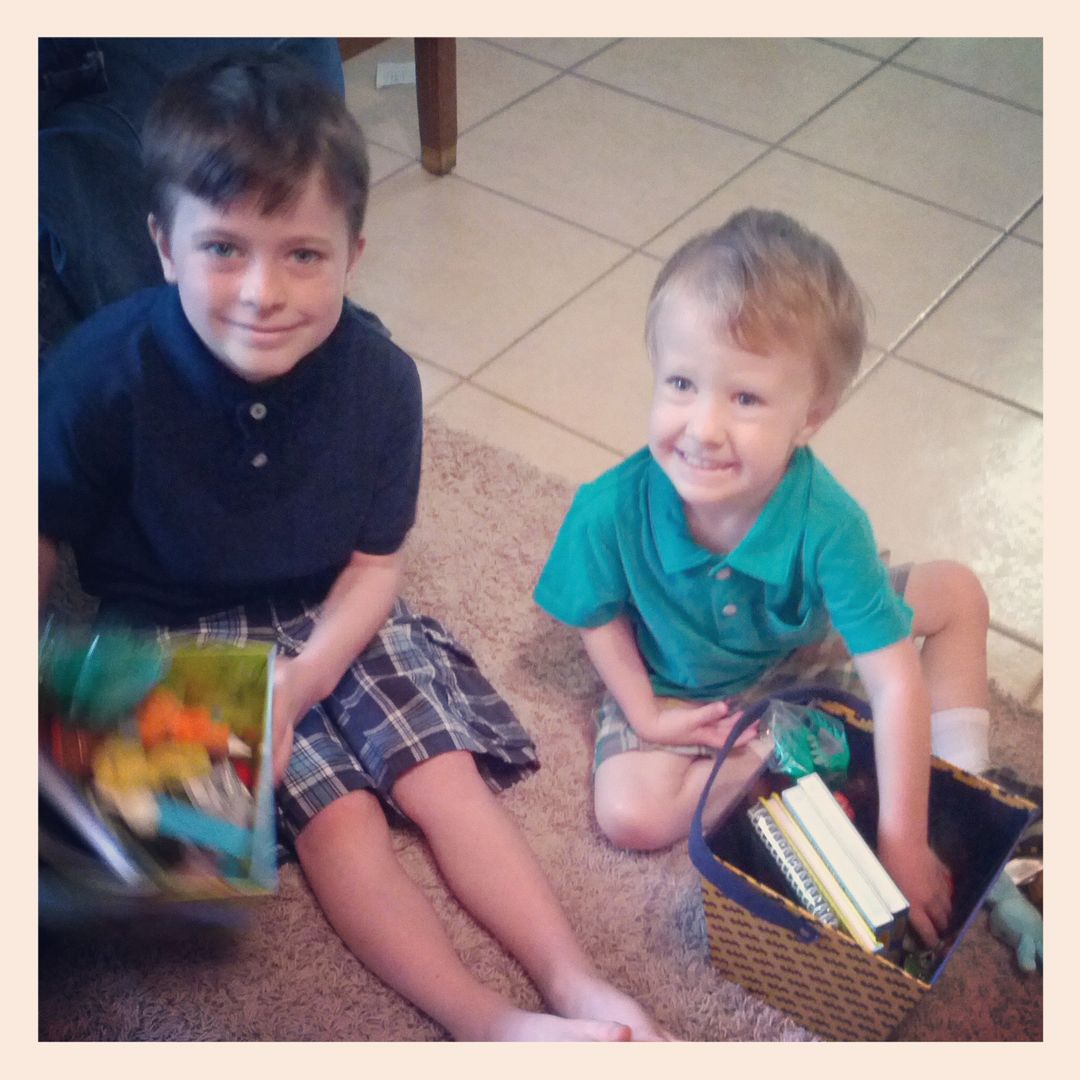 Happy faces!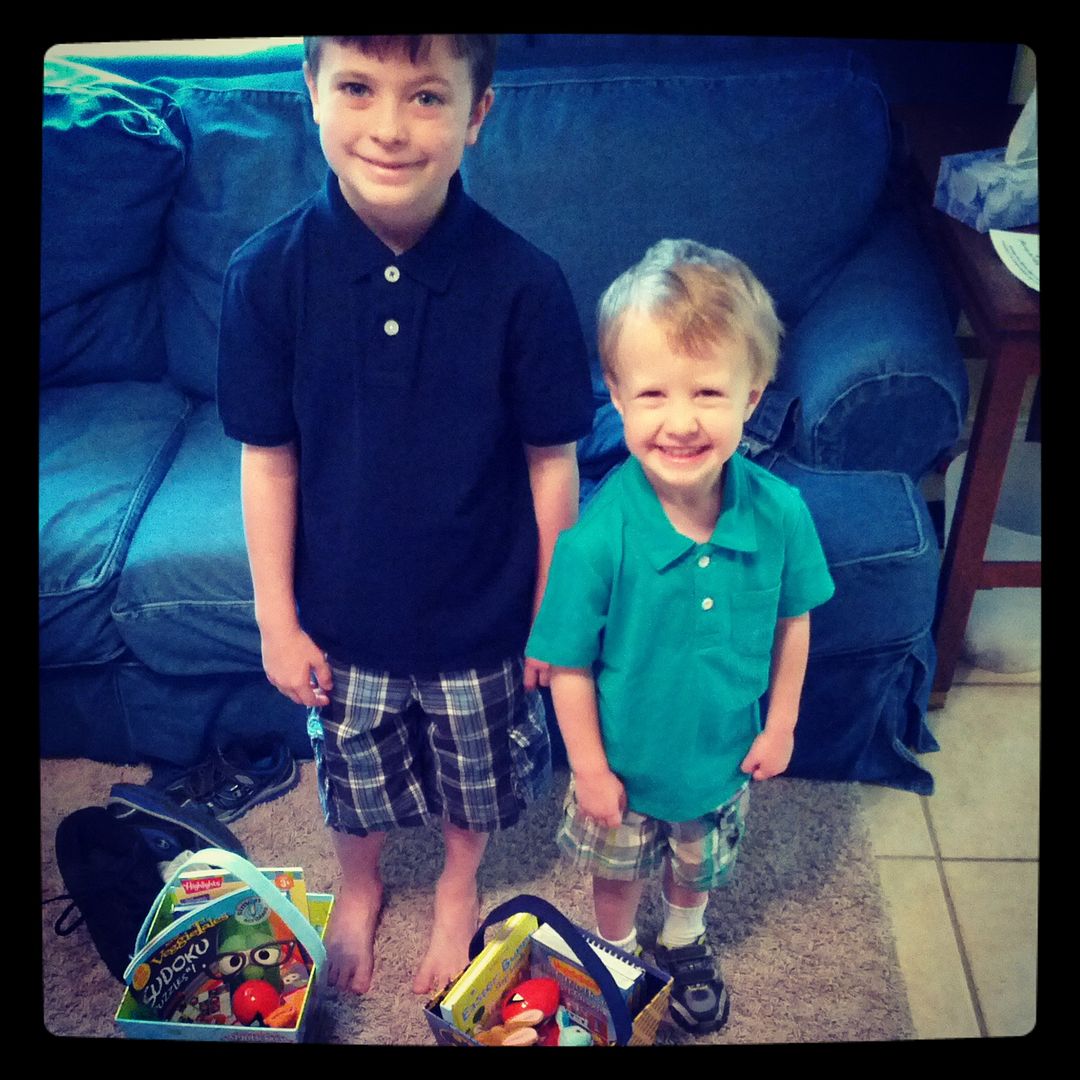 New Easter/Spring clothes - they wanted to kind of match.