Yes, he glows in the dark.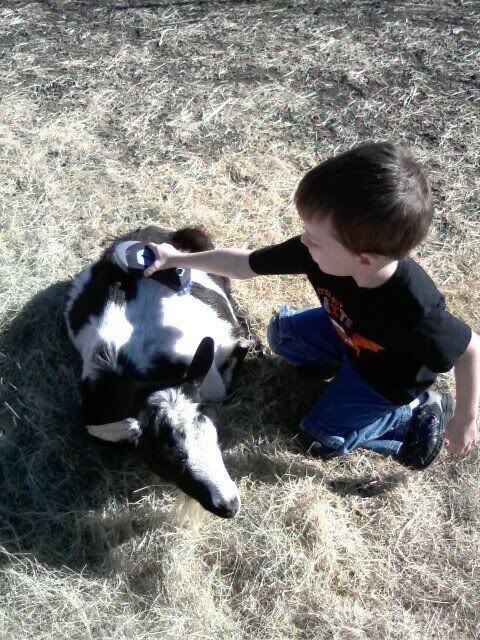 Hey, you're a goat. Say hi to your mutha for me!
Our homeschool group took a field trip on Friday morning to the
Country Critters Farm
and Pumpkin Patch in Alvarado. The kids had a blast! Thankfully, Preston and Callen were super cooperative and well behaved! I almost couldn't believe how well it went... I was definitely happy about that! They had tons of stuff to do out there... petting zoo, playground, pumpkin patch (got to bring home two pumpkins!), storytime & snacks, bounce houses, hayride, train ride, a walk-thru maze and more! The weather was absolutely perfect for something like that too... it was 45-degrees when we got up and going! It warmed up a bit but not too much, it was lovely! Definitely a good time!