We were sent a complimentary pacifier from
Hevea Baby USA
to check out and review, the opinions below are my own.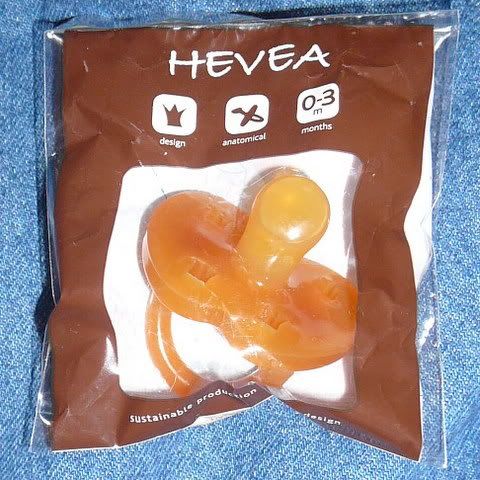 Callen never really took to the pacifier, but he likes to chew on them anyway...especially right now since he's teething. This particular pacifier is interesting because it is one piece of 100% natural rubber with no plastic or extra parts. I like that because when the outer part of the paci is plastic, babies tend to get red marks around their mouths or on their faces from it pressing up against them.
This paci is soft, and doesn't do that. That also makes it easy to keep clean (no grooves or crevices). Hevea products are all about sustainability... they are resilient for your children, but kind on the environment, even down to their packaging, being recycled, recyclable and/or soy-based.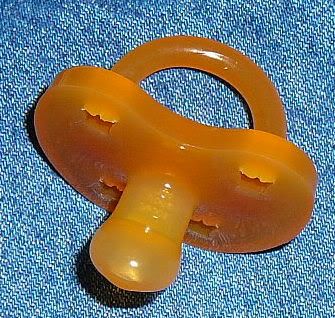 Has a cute crown design cut into it.
While Callen didn't take to it any more than the other pacifiers he's had access to, I felt better letting him play with it because there was nothing harmful for him.
The one thing I didn't care for was that even after sanitizing (boiling), it retained the strong rubber smell. That didn't seem to bother Callen, though, so I guess it's not a big deal.
Hevea can be found on Facebook
here
. And they also offer adorable panda bear teethers made with the same materials!