I was sent a Sears gift card by
Smile360
to experience the
Sear's Christmas Shop
. I went a few weeks before Thanksgiving, so it was just getting started, but already... the mood was festive! They had trees and lights and fun outdoor displays up and twinkling! Household items like towels, dishes and decor was in ample supply. And even though we don't decorate till after Preston's birthday (Dec 4th) it certainly made me long for the time when we could bust out the tinsel and garland!
Since we didn't have our Christmas stuff out of the attic yet, I wasn't sure what would really be on our decorating list just yet. But, I found some adorable coffee mugs for all of us, and well, I couldn't pass them up! Being a coffee addict, and having passed on my love of cocoa to my kids, I am always on the lookout for cute, functional mugs for all of us. The kids' mugs are especially hard to find, because they are still young and need something that will keep the spillage to a minimum. Sears had just the thing I was looking for, though! Yipee!
The kid cups have lids and straws and swirly glitter!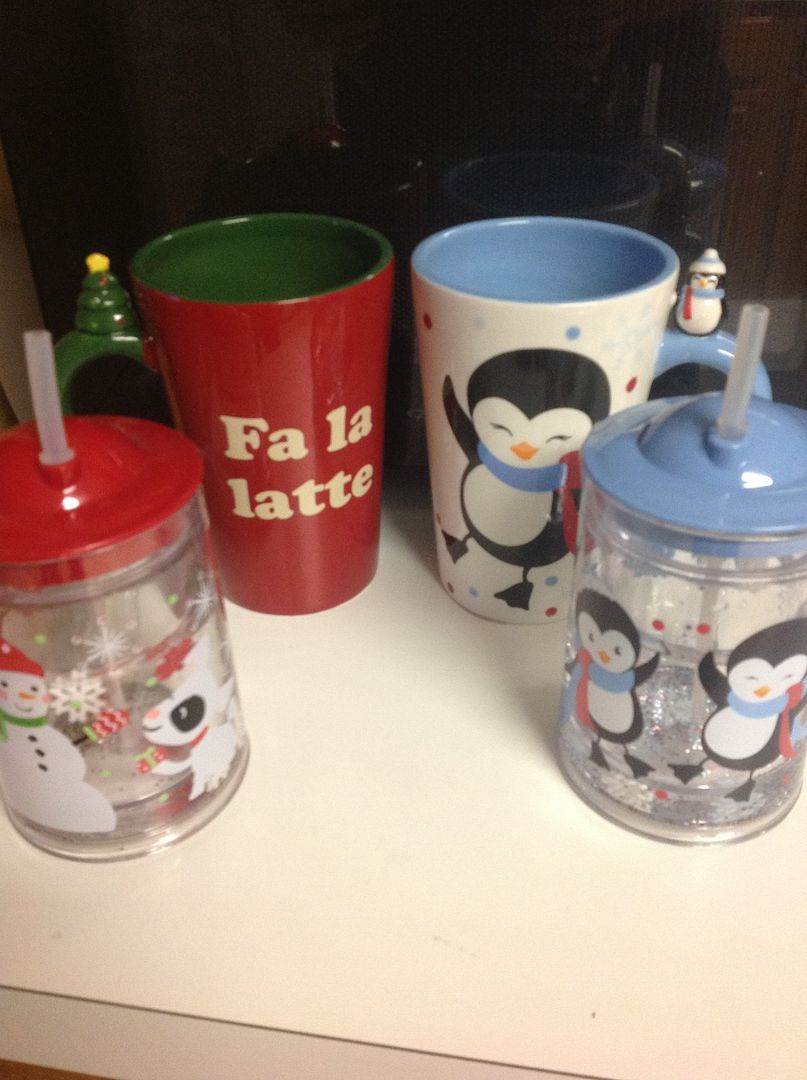 Cute penguin mug for me, "manly" Fa La Latte for hubby!
[I was sent a Sears gift card as described above from Smile360 in exchange for my opinion via facebook, twitter, blog and/or word-of-mouth. I was not further compensated for my opinion and the text written above is in my own words.]