I realize that I skipped a post about Callen's birthday back in March. Oops! Sorry, kiddo!
I asked him what kind of party he wanted, and he chose Jake & The Neverland Pirates. Then I asked him who he wanted to invite to his party, and he said just his family... "like a family reunion." Since Michael's parents were in town and staying with us, this made for a super easy birthday party!
Got to open a present when he woke up!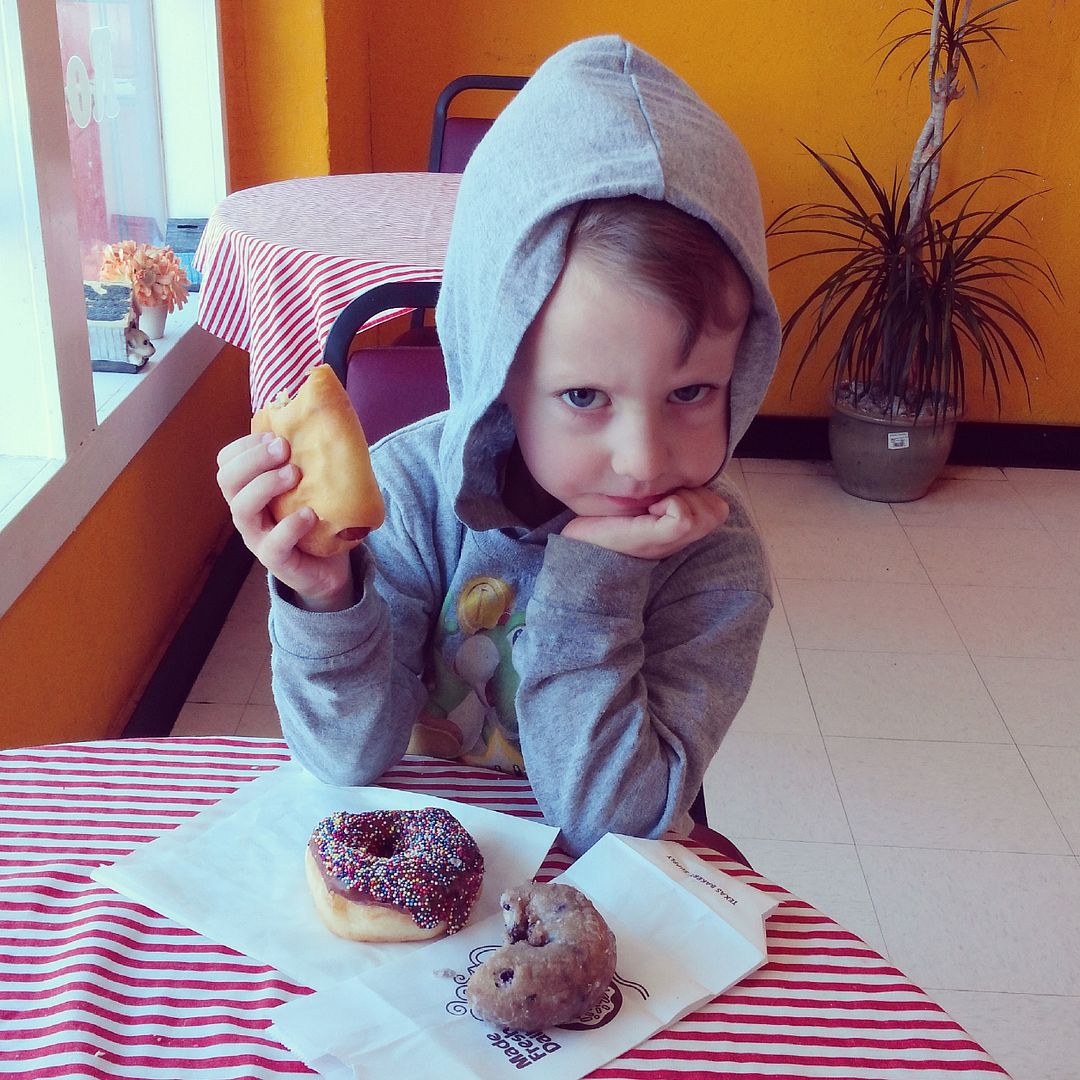 Walked to the Donut Place for birthday donuts!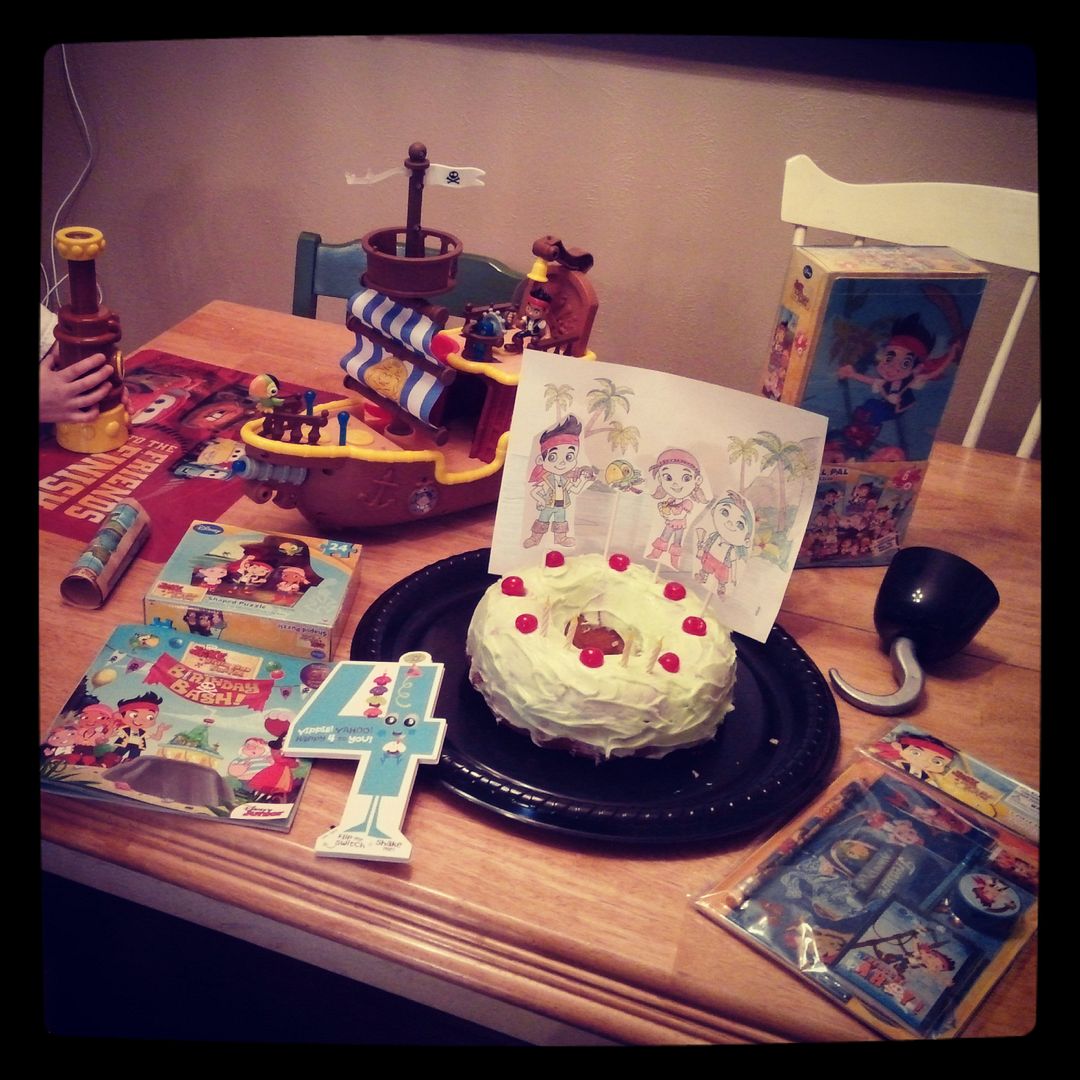 Jake cake and all his booty!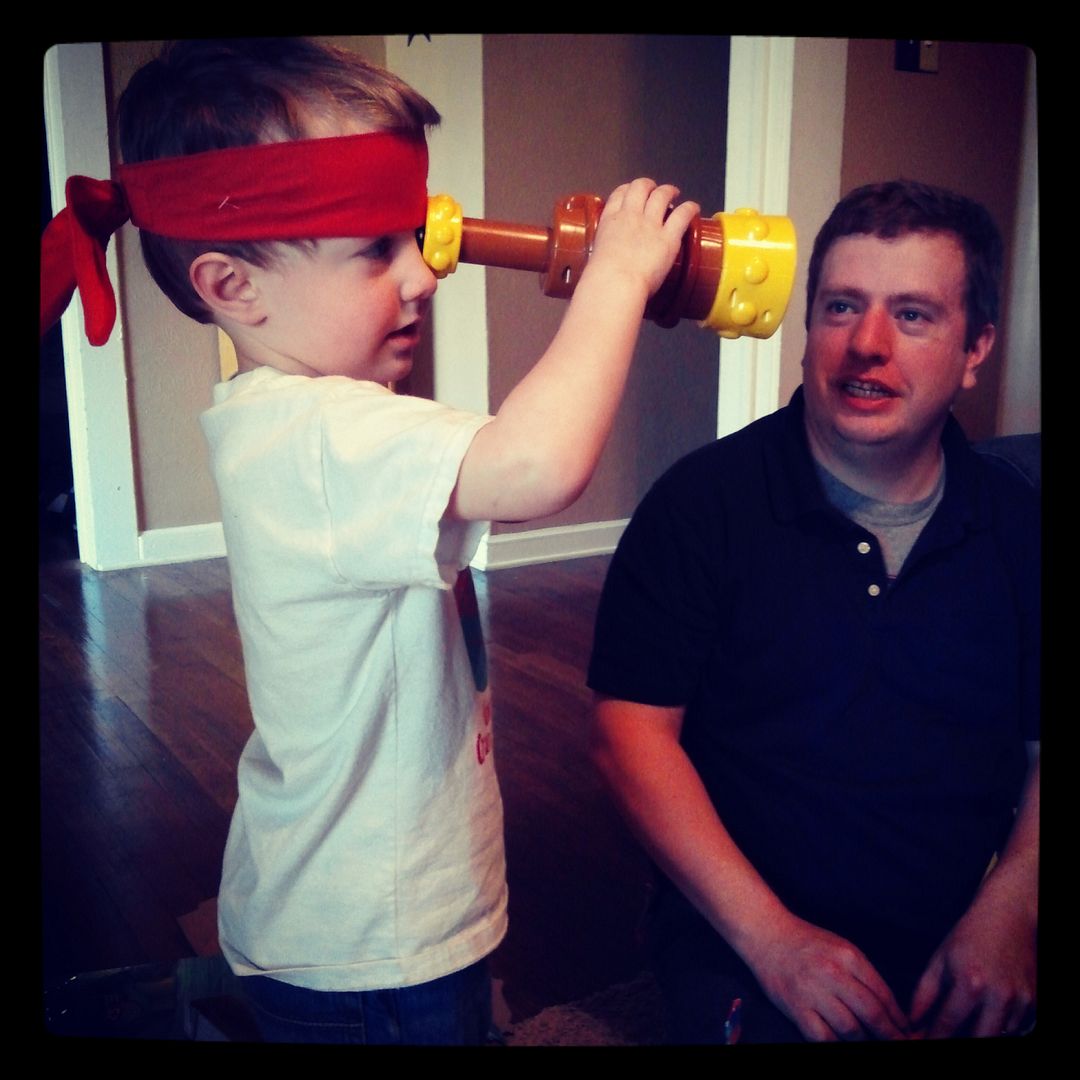 Arghh, matey!
A couple of scallywags!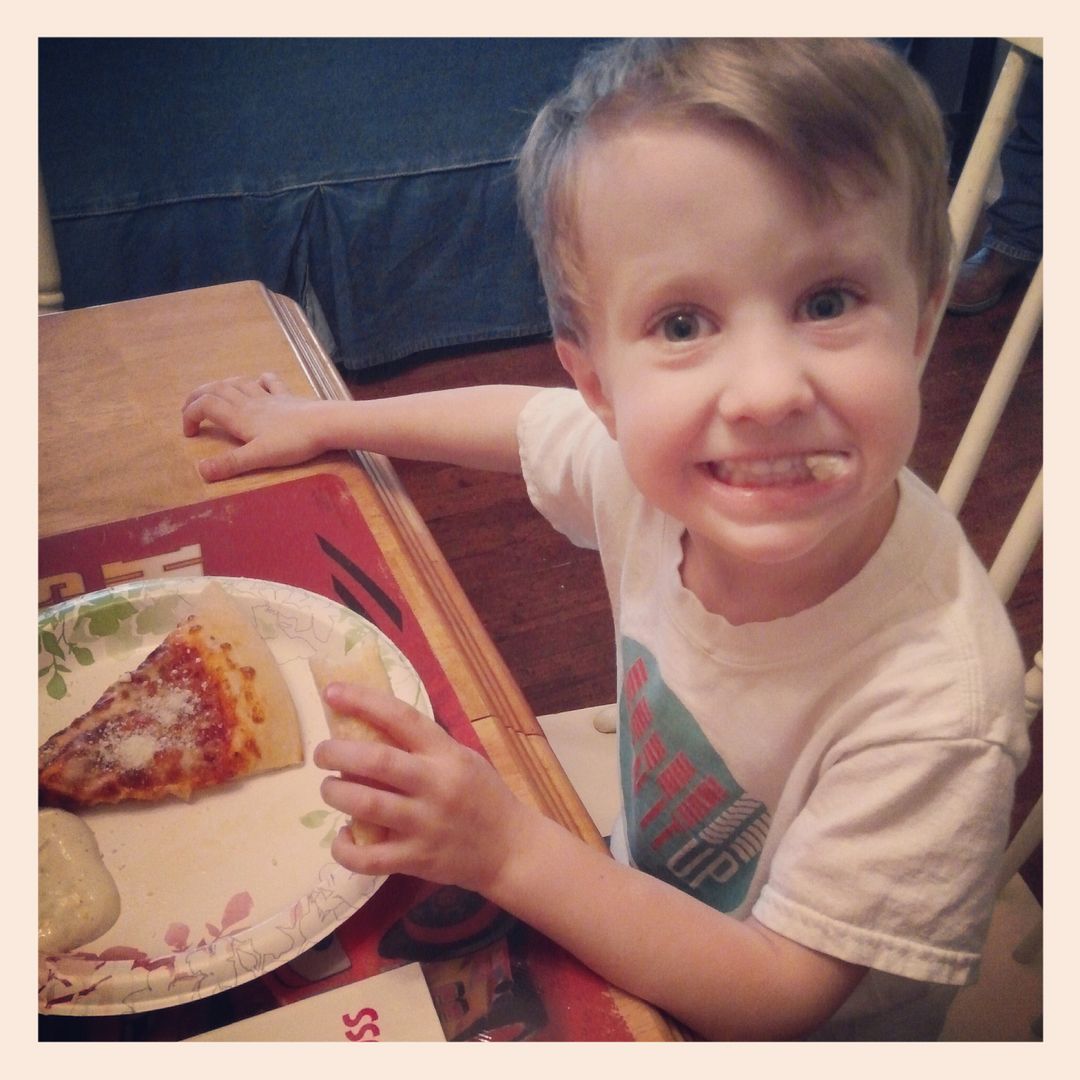 Mmm, birthday pizza!