I can hardly believe we are sitting on this side of 2015 already. I know once we hit Preston's birthday, time just rushes past... and yep, happened again. We celebrated Preston's birthday, then mine, Christmas and New Years all in a whirlwind!
Michael was off for a week and a half so it was really nice having him home and all to ourselves for that long. We put together two of the Thomas Kinkade Disney Puzzles, checked out the Whistle Stop Christmas display in Cleburne (and had some yummy BBQ there), watched our own little home town parade of lights, enjoyed time with my parents on Christmas Eve, had a lazy, quite Christmas Day, celebrated New Year's Eve by popping balloons every hour from 6-midnight, watched lots of movies, read books, slept a lot, and who knows what else. It was wonderful!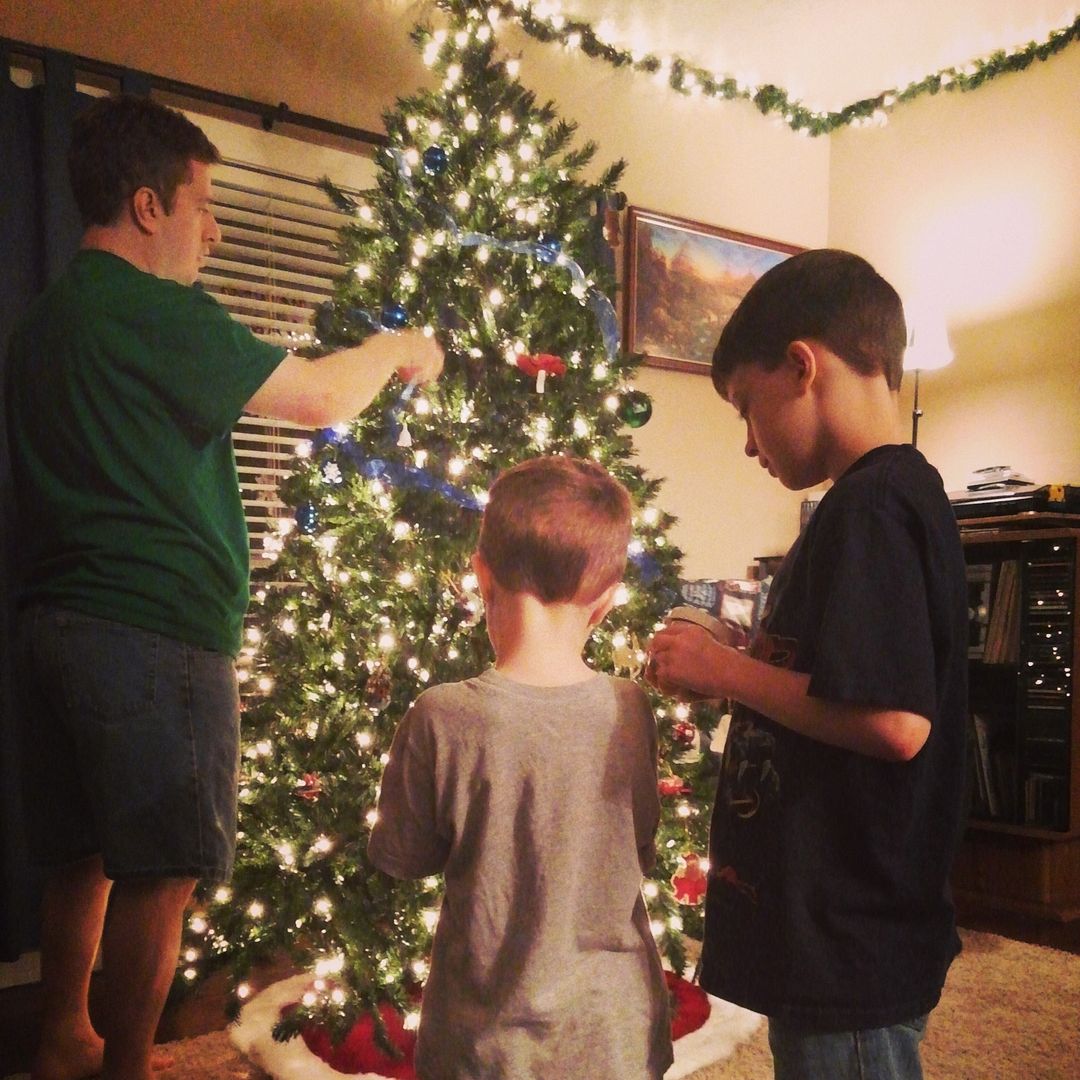 My guys decorating the tree.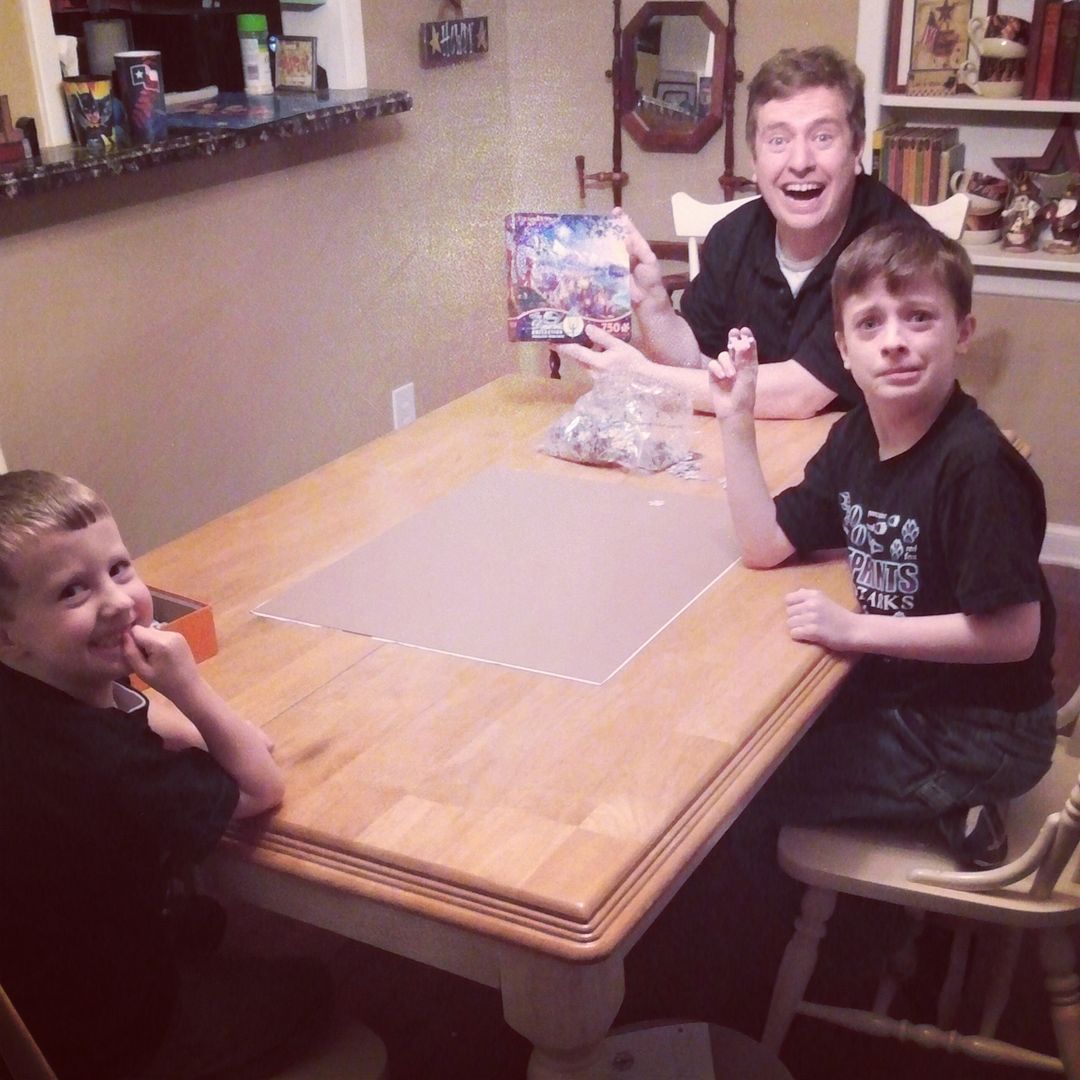 Ready to start our first puzzle! Those faces!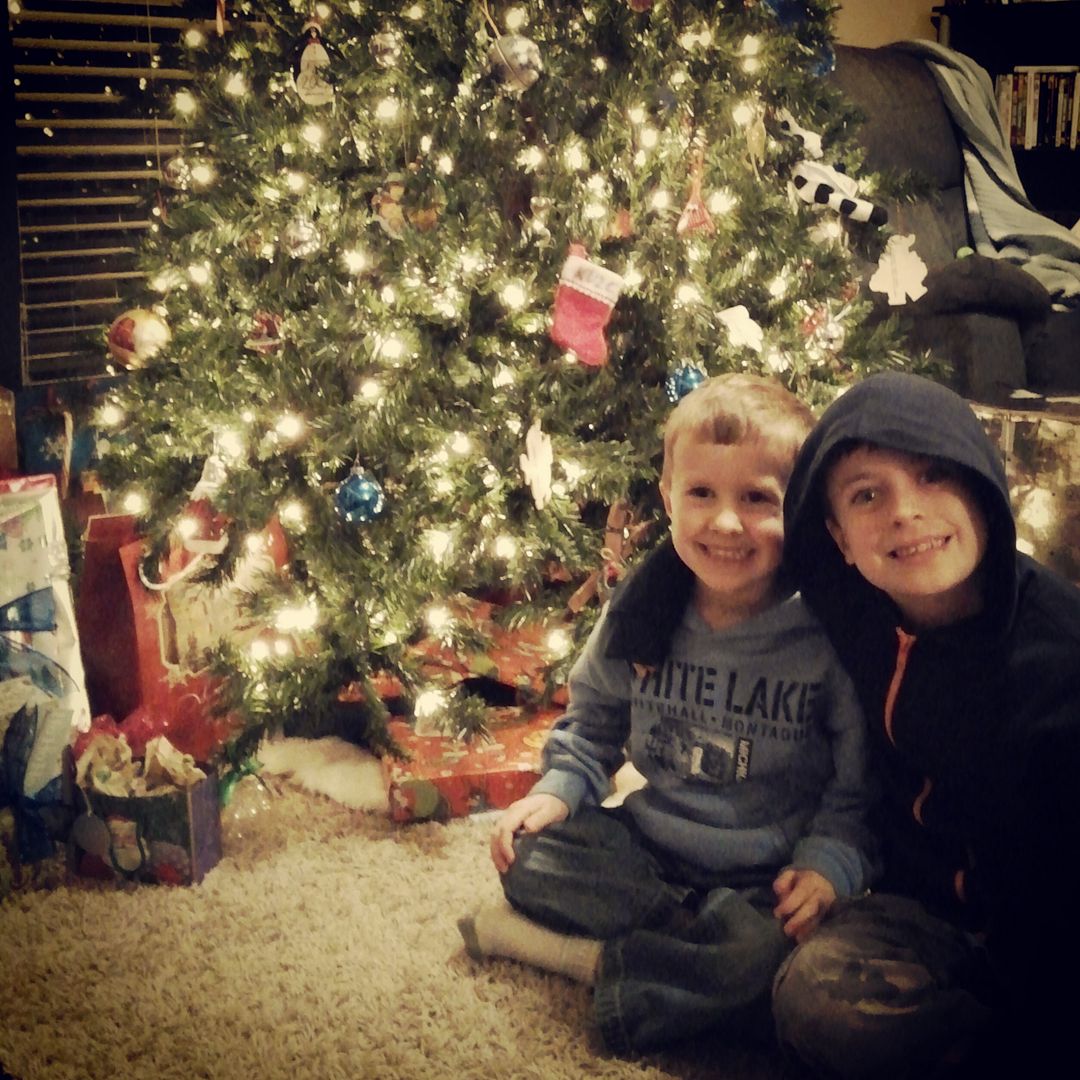 Christmas Eve. Can we open presents yet?
I am so proud of my boys. This year, instead of asking for big gifts from Santa, they only wanted little things in their stockings and we spent time giving to others instead. We took yummy treats to our neighbors, and Preston donated his brand new Razor Scotter to a local boy who wasn't getting much of a Christmas. They were so kind and not at all upset about not getting a big Christmas morning surprise! Love their little hearts!!!