We got really busy the last few weeks before Christmas, and Preston had to take a few sick days thanks to Strep Throat, but we still got in some fun Christmas lessons.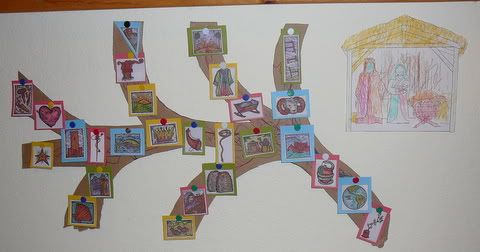 Jesse Tree and Stable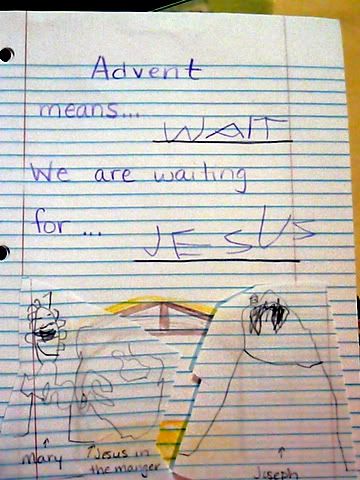 He drew Joseph, Mary & Jesus, heehee.
We also did a bunch of other fun Christmas and Winter activities, including a Nativity Story Timeline, learning Christmas songs, making snowmen, and angels with hand wings (wings made from Preston and Callen's hands - what a sweet keepsake!)...
There were so many great Christmas ideas out there, I had a hard time narrowing it down. But, I have to pace myself... we get to do more next year! Haha! We are taking this week off (between Christmas and New Years) since Michael is on vacation. I've gotta get to planning next "semester!" Woo hoo!
Oh, and I found out a few days ago that the homeschool group I joined in August was suddenly shut down. I'm pretty sad about it, because I was looking forward to getting to know this group of families here in my town... getting to take part in the co-op classes and having the advice and knowledge of all of the experienced homeschoolers around for support. It's pretty disappointing knowing that the action of just a few people can bring down a nice group like the one I was part of, ruining it for everyone. I briefly looked at some other area homeschool groups, and I may try to find out more about a few of them to see if I want to join. I dunno though. I'm totally bummed about this. =(