Well, it didn't stick...but it was lovely anyway! Preston has the sniffles and a cough so we didn't let him get out and play in it (plus it was mostly rain and slush anyway, not that fun to play in), but Michael took the boys out for a quick minute. It was Callen's first snow afterall!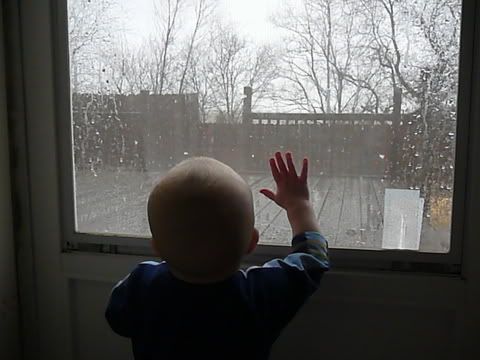 What is going on out there?!?!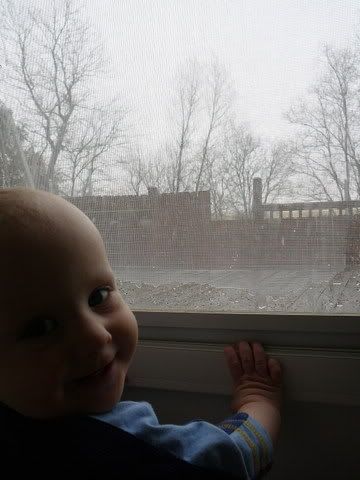 Whatever it is, I like it!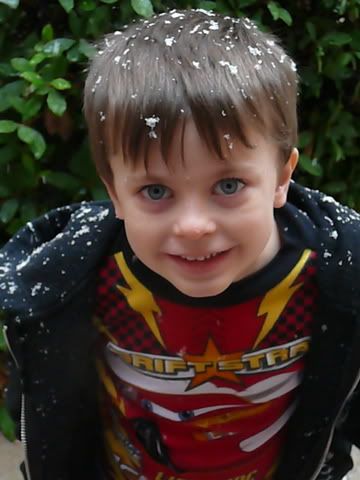 Coming in after a few minutes of fun!