Back in September, I bought some tickets to
Dinosaur World
, in Glen Rose, from
Groupon.com
. Time flew by, and I realized they would be expiring here in just a few days, so we headed out this morning! We didn't tell Preston where we were going, just that it was going to be "cool." He was pretty surprised when we finally showed up to the building with all the big dinosaurs all over it!
The place is pretty sweet, with over 100 life-sized dinosaurs to check out and read about. Preston got to take part in a fossil dig... he found a shell, a pretty rock and a tooth of some sort. We also had a picnic lunch and he got to play on the playground. It was a beautiful day for just such an outing. And Callen cooperated the whole time too!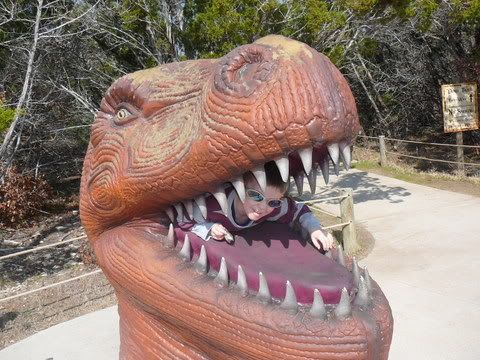 He got eaten!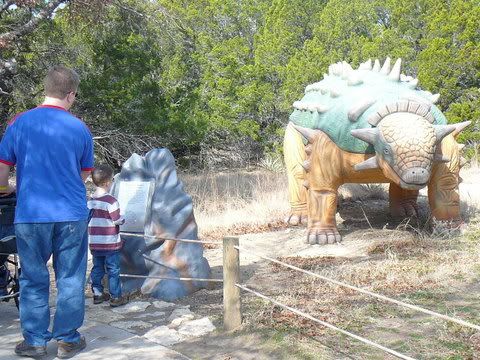 Reading the dino info.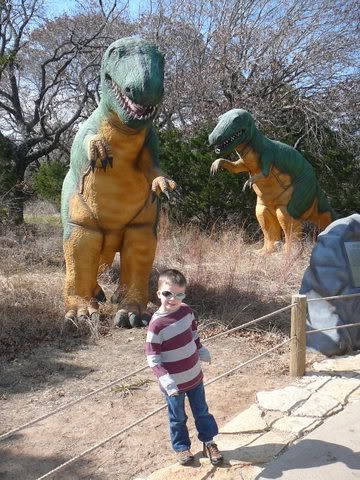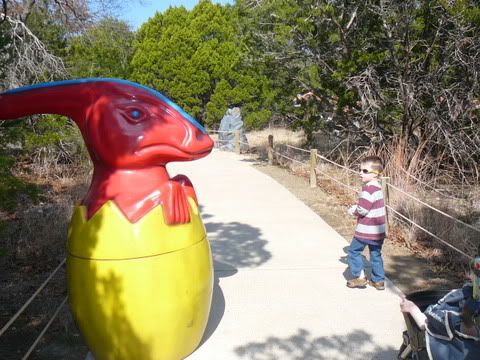 His fav dino... the trash-o-saurus.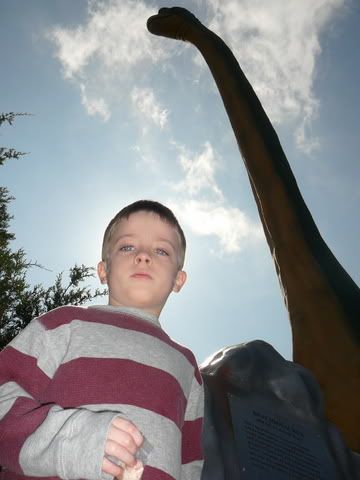 That's a tall one!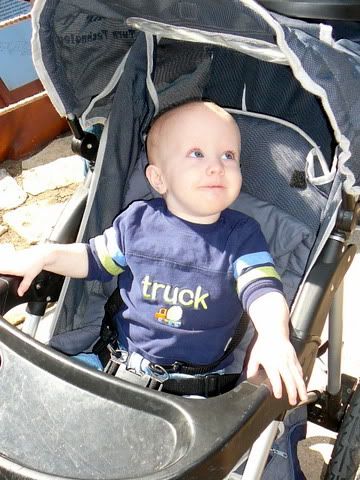 Happy baby!
After Dinosaur World, we drove around Glen Rose a bit and checked out a few of their tourist spots... like Brookshires. Haha. But also a little gift shop, and their farmers market (which was a really old guy in a pick up truck - we got honey!). It was a very nice little outing, something we needed for sure!