The weather has been downright CRAZY! Last nite it snowed like mad, and kept on most of the day! It started coming down and was beautifully white around midnight. When I was up at 6am, I took a few pictures because I was afraid it'll somehow melt away before I got up with Preston later.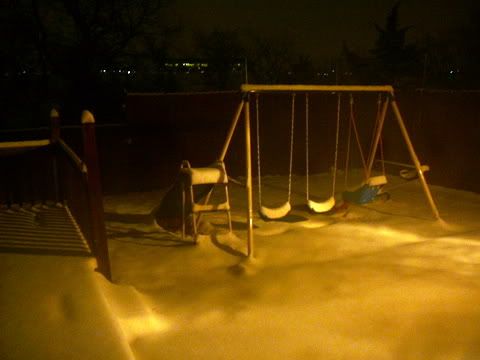 I love the little Sno Cones on the posts.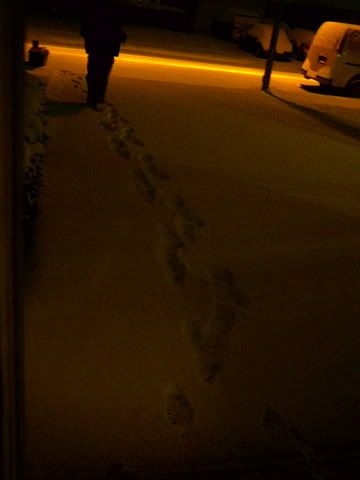 Michael was the first to disturb the snow
I got the boys out around 9:30 so they could play in the fresh white powder! Callen wasn't really sure WHAT was going on, but he liked it after a while. Preston played for a bit, then decided he was too cold and would rather watch cartoons. He eventually went back out to play in the afternoon.