Monday:
- Daily Devo, working on recognizing 'naming words' in the
Reader Rabbit workbook
, more addition in his math workbook.
- We talked about the Earth's composition (crust, mantle and core). We looked at the Usborne book,
See Under The Ground
, the section on the Earth's layers. We also created a ball with layers using Play-doh.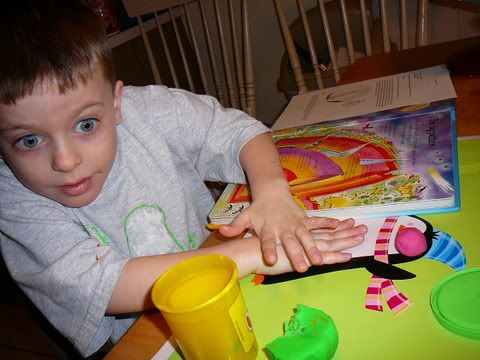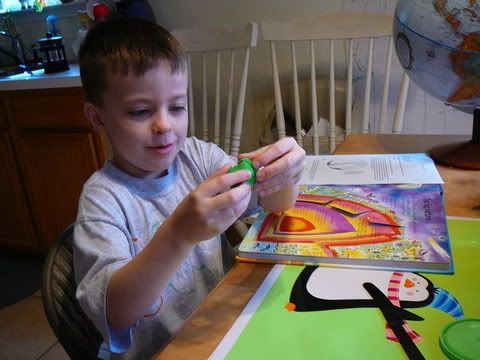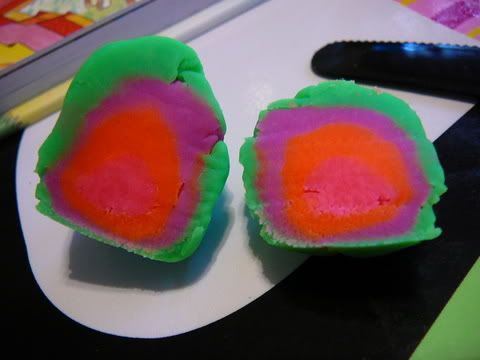 Tuesday:
- Mostly same type stuff as yesterday, only this time had him label a worksheet of the Earth's layers. He also filled in the bottom lines with a description of those layers.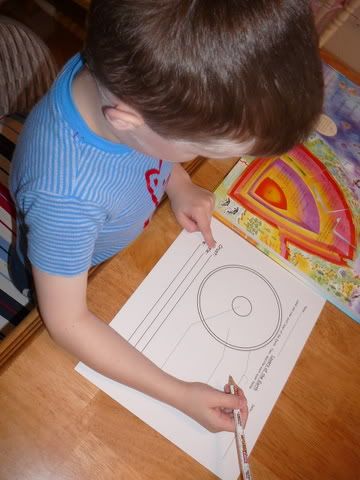 Wednesday:
- Daily devo, RR workbook pages on 'things/nouns,' and adding the #8.
- Celebrated Dr. Seuss' birthday by creating finger puppets and reading
Fox In Socks
(oh my gosh, my tongue really
did
go numb after that!) and
The Thinks You Can Think
.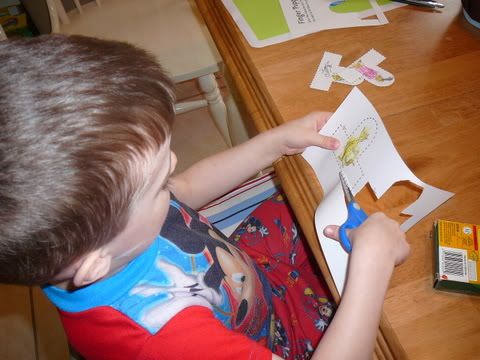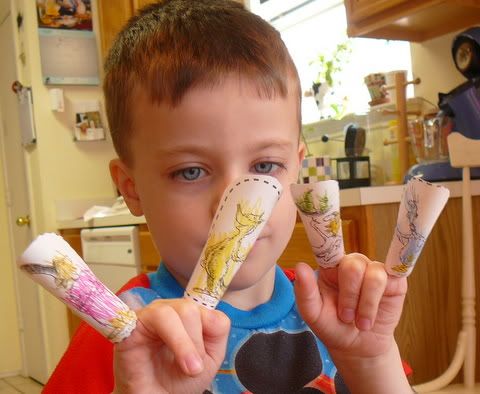 Thursday:
- Talked about verbs/naming actions in the RR workbook, daily devo and addition, of course!
- We started talking about the inner planets of our solar sytem, using
The Solar System
and a worksheet he colored in as we went.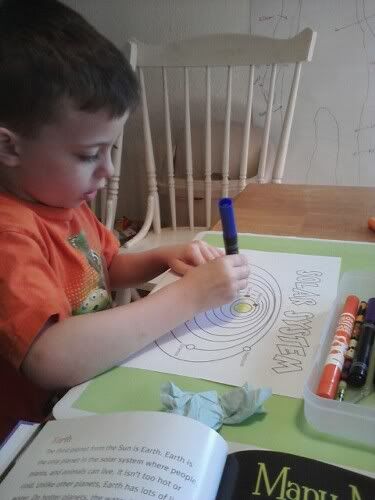 My Very Excellent Mother Just Served Us Noodles!
Friday:
- Notebooked a theme from
Jesus Calling
. He chose the devo on "Worry Worms," illustrating that worries try to work their way in to our minds, but if we fill our hearts and minds with Jesus, they can't get in!
- Talked about the outer planets, finished the worksheet. We also did a fun
coffee-filter craft
to show how beautiful the Planet Earth is. We talked about how our planet is different (oceans!).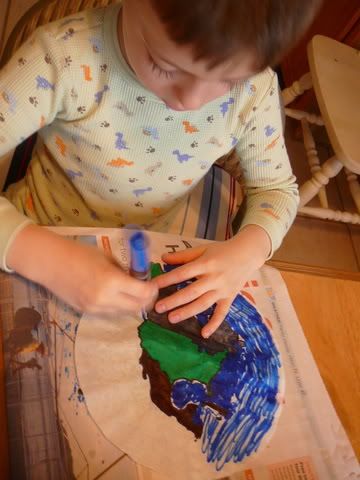 I colored the land, he colored the ocean.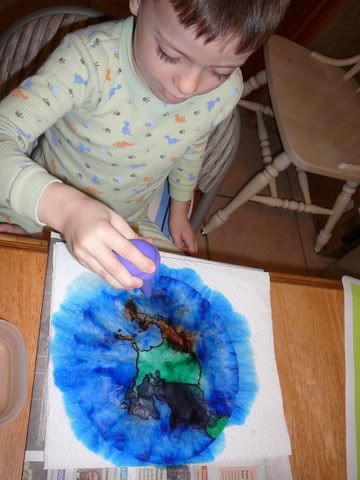 Watering it down to make the effect.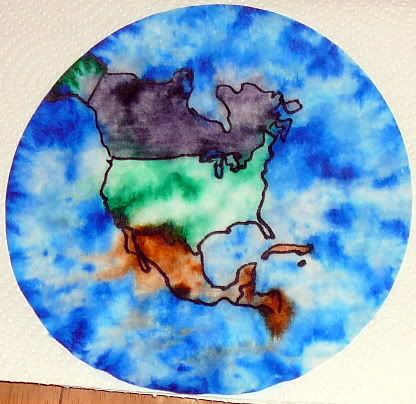 Cool looking Planet Earth!
Here are the books on the Earth and the planets we used this week and will continue with into next week as well. All of them, other than the Usborne book (we own that one!), were checked out from the library...