While Preston and I are doing school in the mornings, Callen is usually nearby in the floor or hanging out in his highchair. Here are some pix of what keeps him occupied so we can work: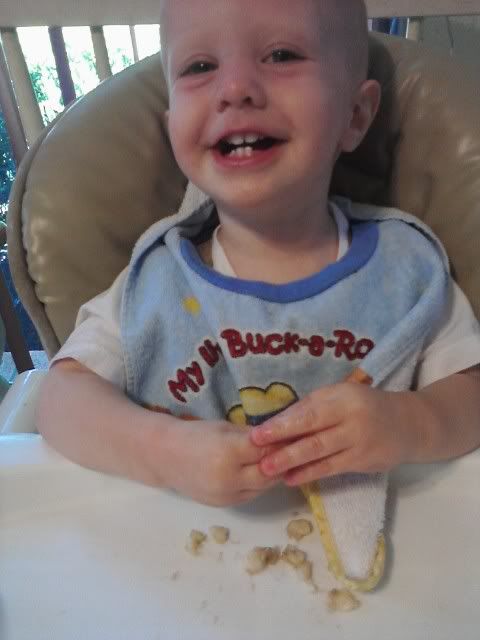 Lots of eating takes place!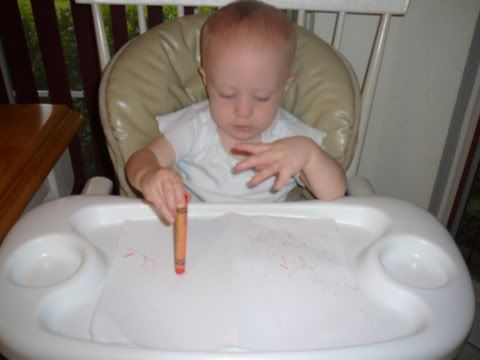 Coloring!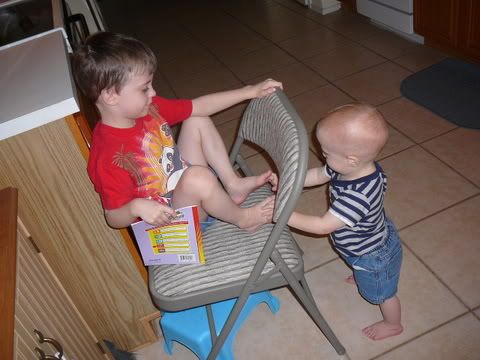 Tickling brother!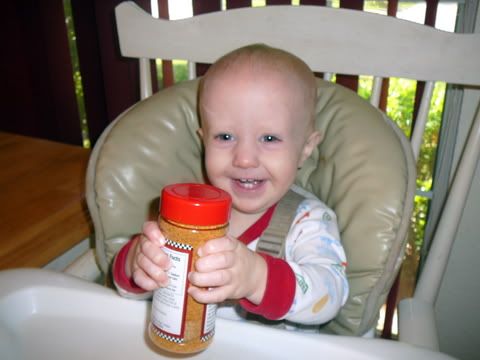 Shake, shake, shake!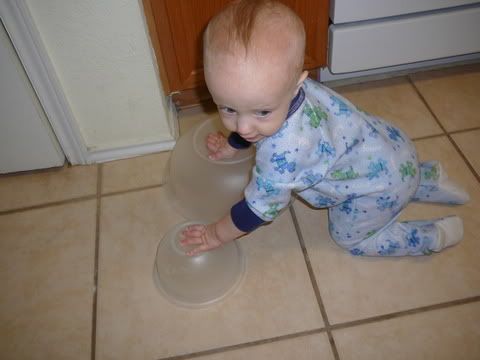 Playing with bowls.
I've skipped several milestone posts, but Callen is definitely walking... often practically running. A few days ago he climbed up on the couch by himself - and stood up... oh boy! That's trouble. He is obsessed with playing with the electronics and cords still. Thankfully he has taken interest in the little V-Tech computers we have (one is his, the other is Preston's... he prefers Preston's, of course). He'll sit and play on the computer for a while, it's super cute! He is saying very clearly: mama, dada, bubba, light, no no. He's repeating some words as he hears them... he's starting to say "nite nite!" He's really good at understanding and following instructions. I'll tell him "go get your cup, bring it to mama" and he'll go find it in the other room and bring it back! I'm finally read to wean, I think. Is it sad that the main reason I'm so ready this time is because the Boppy has another big hole in it, and I don't wanna attempt sewing it up again? How's that for motivation? Haha! We're down to about two nursings a day (just before bed and around 6am - when he's been getting up this whole past week, ughhhh!), so I don't guess we're too far from being done.
Callen loves the word "light" and so it only makes sense that his favorite song is "Light Up The Sky" from
The Afters
. I finally got a good video of him watching their video on JC-TV and him 'singing' along!
Oh, and Callen got featured on Totally Tots today! Cool! Click the button to see him and the other adorable kiddos.