Last nite, both sets of Preston's grandparents came over and we all had dinner together (Colters BBQ, yum!). Michael asked Preston if he thought he should be better dressed for his graduation party, and he replied, "Well, I'm wearing fancy pants and a Power Rangers shirt... I am dressed up!" Lol. His "fancy pants" are the black khaki pants we got at the the thrift store last month. Haha! After dinner, we all headed over to my friend Liz's house for the Homeschool Kindergarten Graduation and Awards Party. It was a bit of a zoo with all the kids running around, but they were having a blast. Some of the kids did some presentations on things they learned. There was even a Fifty Nifty States song!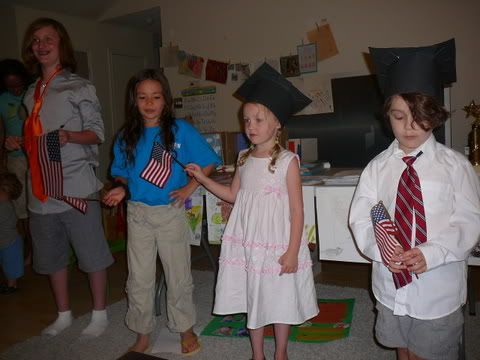 Super cute!
I gave Preston his little Kindergarten Graduate diploma, and a goodie bag with stuff to do this summer.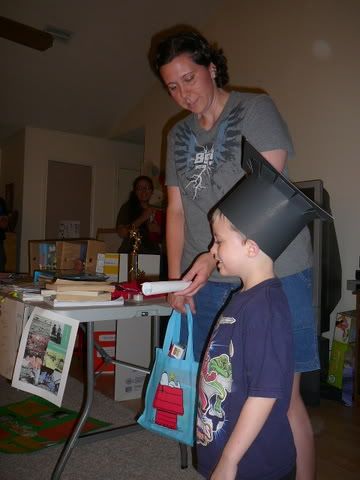 P is all "I want my reward!"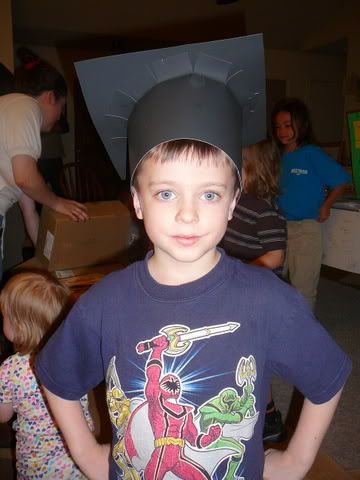 You did it!
We're pretty proud of our big guy... a Kindergarten Graduate!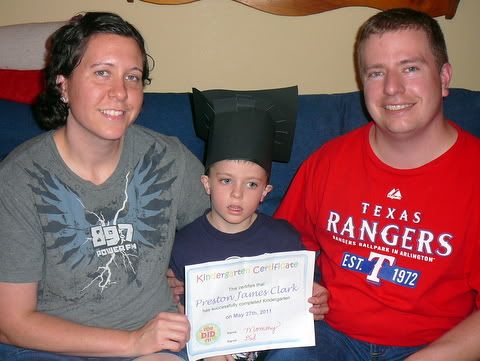 He just LOVES taking pix, can you tell?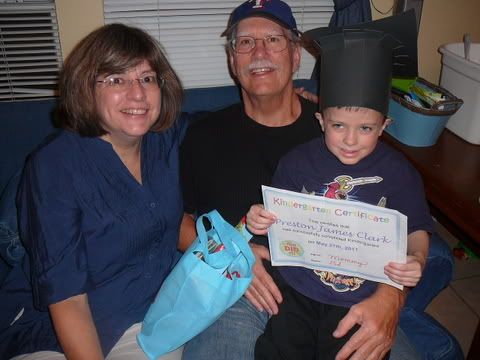 Grandma Jill & Grandpa Steve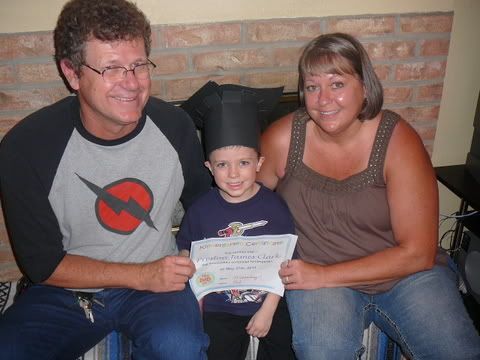 Grandpa David & Grandma Darlene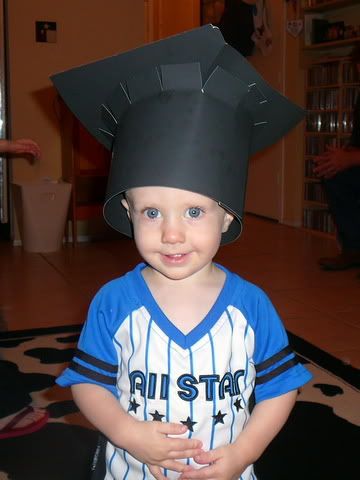 Baby Graduate!
This post linked up with: