The Homeschool Mother's Journal
: Summer Edition, a link-up with
The Homeschool Chick
.
In my life this week...
- Decided to go forth with the business venture I mentioned last week, and signed on as an
Usborne Books & More Independent Consultant
.Have been spending a lot of time learning about that and setting up my
first home show
(this Saturday!). Pretty pumped about the possibilities!
In our homeschool this week...
- Continuing with the
First Grade Scholar
and
A Reason For Handwriting Level A
workbooks. Preston is now in the "Daily Lessons" where he gets to write out scriptures. Been a little bit of a struggle on some days to get him excited about it.
Places we're going and people we are seeing...
This week was busy!
- Last weekend we had lunch at Wild About Harry's with one of Michael's old friends. Was nice to catch up with her!
- On Wednesday, my mom came and got us, took us to Safari Park so the boys could play. They had a blast, but I was less than satisfied with the place (that's another story).
- That evening, we met up with an old friend of mine (we like to say we have known each other since before our grandparents were born, ha!), Robert and his family. I hadn't had the opportunity to meet his wife and kid yet, so it was so nice to do that!!!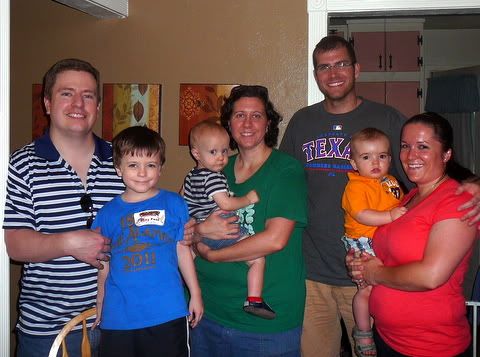 We finally all meet!
I'm praying for...
- Friends and family that are struggling financially. So many of us are just squeaking by... but God's provision is amazing. May it continue!!!
A couple of photos to share
(from the Safari Park)
...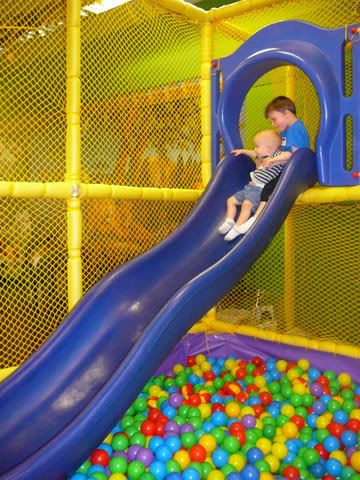 Brothers go down the slide!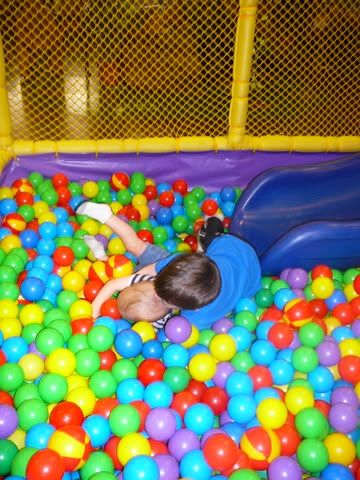 Brothers crash!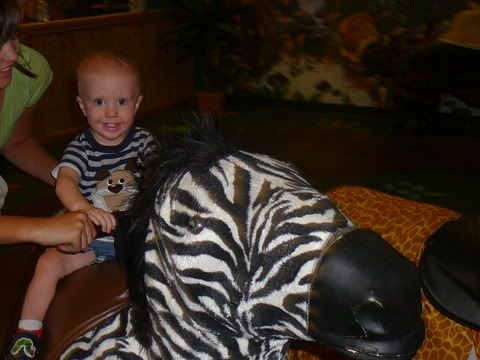 Riding a mechanical zebra, so happy!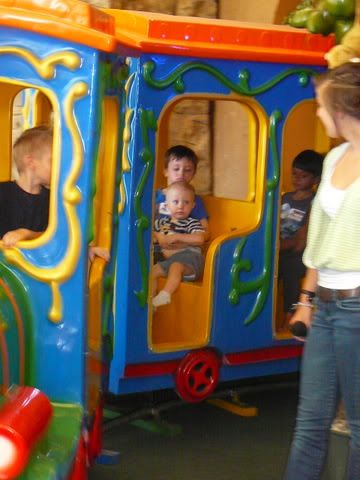 Train ride together!