Yesterday I made myself a list of things I would really like to get done before we start school on Thursday. Unfortunately, Callen ended up with a fever last nite and was awake at 4am, and then at 645am. But hey, we got to go outside on the back deck and enjoy the 60-degree weather really early this morning! Oh, it was delicious out there! Anyway, he was a bit clingy, but not really showing any other symptoms besides the fever and most of the time he was playing and getting into trouble just like normal. I took advantage of him being occupied with Preston or watching a cartoon and I jumped right into my list. The two most important things were to clean out both of the boys' rooms. Everything was everywhere... and their toys were spread between both rooms, the living room and the kitchen. My main goal was to make it tidy, get rid of some stuff and to find the parts that go together for all the various sets of toys.
Happy to say I did it. Cleaned out both rooms in one day! I have a big bag of trash, a bag of donate and a bag of attic stuff for the next little Clark to come along (whenever that might be, certainly not any time too soon). Giving myself a pat on the back for getting these two major things crossed off my list!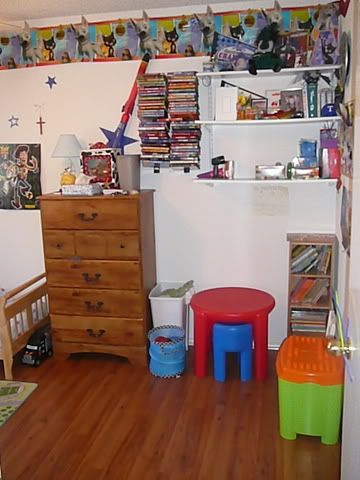 Walking into Preston's room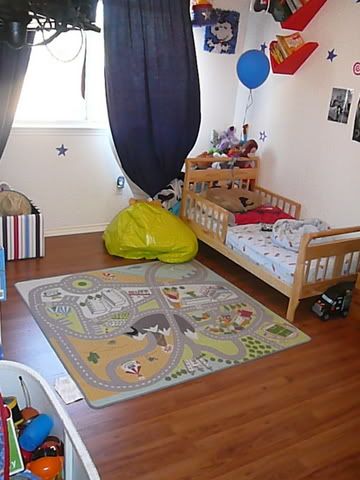 Most of Preston's room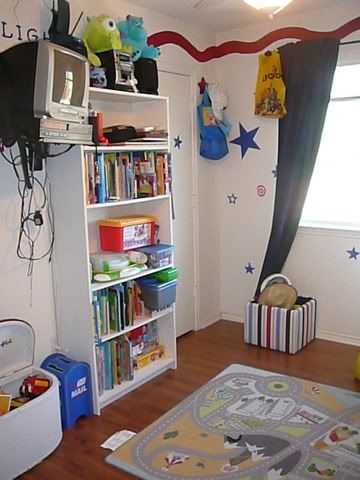 The other wall.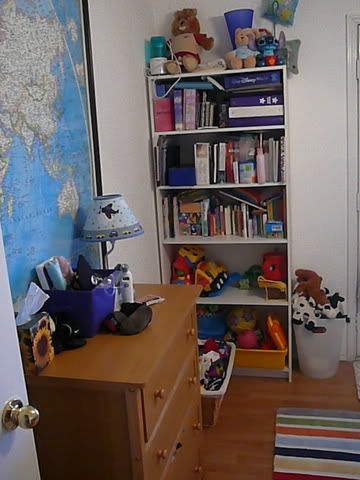 Walking into Callen's room.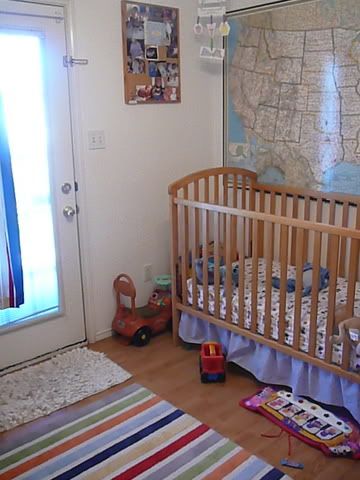 Most of Callen's room
The other corner of Callen's room is still a mess, I will admit. His room is small so the changing table, diaper pail, clothes hamper, glider chair and all kinds of other boxes and things get stashed in that corner. And there isn't really much I can do about it, so... whatever.
I also knocked out final prep for school... printing a couple of things, doing some laminating (oh yes, more laminating!). I keep looking at those empty work boxes and getting giddy at the thought of filling them up on Wednesday nite and getting started on them Thursday morning!