I pray you have a Happy Thanksgiving!!!

In my life this week...
On Saturday, my mom, dad, the boys and I went to a family Thanksgiving dinner out in the country - a 2 hours drive (when I was thinking it'd be 30mins, oops!). The boys had a wonderful time getting dirty and playing with second cousins. On the way back, we had a half-hour detour, needed 3 gas station stops and then a wreck happened right in front of us. It was ridiculous! Thankfully, we made it home safely... once our hearts stopped beating so fast! Geez. On Sunday, Michael, the boys and I had church and then later that evening we had a church Thanksgiving gathering. It was fun and the food was delicious! Monday I had an Usborne booth event, and finally Tuesday and today have been somewhat "normal." Whew.
Playing with cousins!
A picture to share...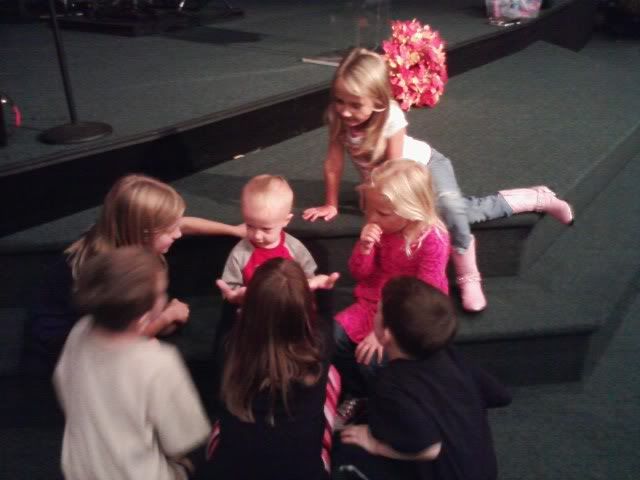 Center of attention!
At the church Thanksgiving dinner, we looked over and found that Callen was apparently the star of the show... all the kids were gathered around him and doting on him like crazy. So funny!
In our homeschool this week...
I squeezed 5 days of work into 2.5 so that we could stay on track with our curriculum. Thankfully it was pretty easy stuff and I scooted it around so it wasn't too much for Preston to handle. I had a list of Thanksgiving activities I wanted to get to, and we just didn't find a way to work them in unfortunately. Oh well, there's always next year! Lol.


Tot School:
Callen has been a complete mess this week! He is purposely throwing things, spilling his brother's drinks and just generally being a toddler-monster. It's a good thing he's so darn cute!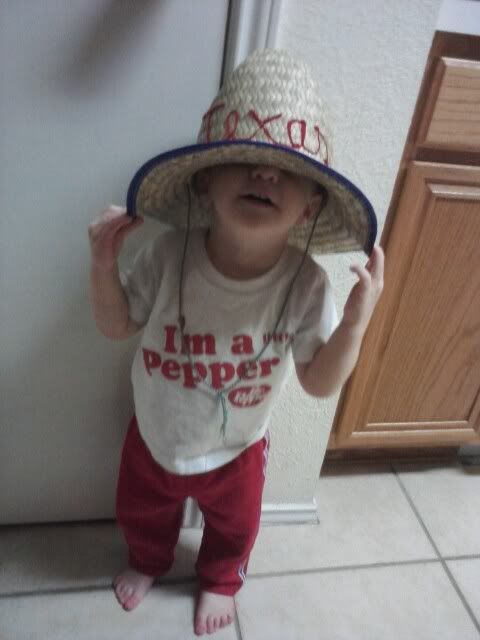 Bible:
Proverbs 14:30 "A heart at peace gives life to the body, but envy rots the bones." We also talked about Day 4 and 5 of Creation - Preston added moon and stars to the night side of his Bible Notebook page, and then fish and birds to the day time side. Learned several more of the Books of the Bible. I think he officially remembers the first 7 correctly most of the time!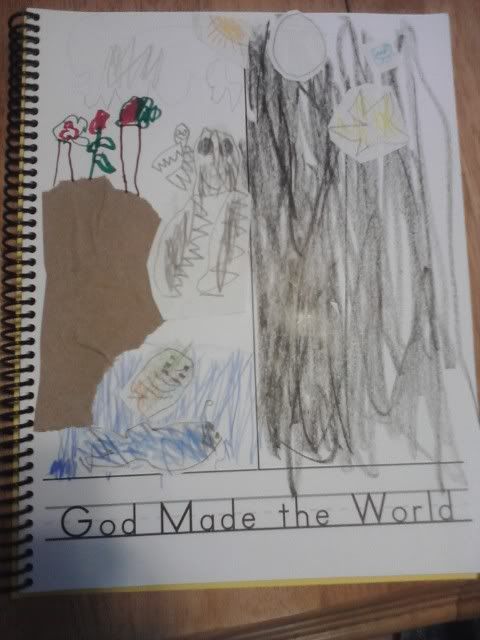 Reading/Writing: Worked on the "ch" and "sh" sounds. Nothing too exciting there.
Math:
Continued adding and subtracting work in The Complete Book of Math. Also did some more Pumpkin Poke and a Roll The Dice Graphing Activity.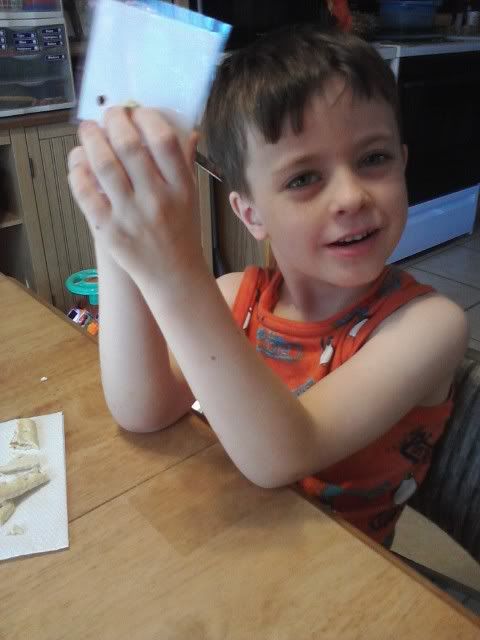 Science:
Our theme this week was Sun & Moon. We read lots of books about the sun and the moon including the Usborne book called
First Guide to the Universe
. Love that one!
Music/Art:
We didn't do a new hymn this week, nor did we do the musical instruments or look at art. But, we did work in the Drawing with Children and did a drawing of a carousel horse. We... uh... didn't do so well, to be honest... but it was a Level 3 drawing, so I don't feel so bad. Lol!
Spanish: We went over some more animals in Spanish. He's remembering them better than last week, yay!

Thanksgiving/Seasonal activity: We'll complete our Thankful Tree tomorrow with it's last leaf! Preston listed 24 things he was thankful, I wrote them on paper leaves and we add one each day to our branch. We also did a Thanksgiving Timeline - I had him tell ME the story of Thanksgiving. We read a book called Give Thanks to the Lord, along with still reading stories from The Harvest Feast.
Books we used in addition to our curriculum this week...
We are using My Father's World First Grade. See our curriculum
here
.
Blog Hoppin' with: