We started off our homeschool year with a super-cheap hand-held pencil sharpener, and I soon realized that it was just not going to cut it. My 6 year-old First Grader needed his pencils sharpened constantly, giving me frequent hand cramps. Yes, I know... first world problems, right? But after going a few months of having to stop every five minutes to sharpen a pencil, I began researching pencil sharpeners. Electric ones would require a plug... and in our cramped "classroom' (aka the kitchen/dining room), I just did not have that available. So, I needed a decent sharpener that didn't run on electricity or batteries (we go through enough of those already). A teacher friend of mine posted about how much she ENJOYED sharpening pencils with her Classroom Friendly Pencil Sharpener and I drilled her for more information. "Really? You ENJOY sharpening dozens of pencils at a time for your class?" I thought she was crazy. But, she convinced me it was something I'd have to try for myself.
The fine gentleman behind
Classroom Friendly Pencil Sharpener
was sweet enough to provide me with one of his adorable blue pencil sharpeners in exchange for a review. Yes, I did just call a pencil sharpener adorable. It really is cute. Very retro looking, and it's blue - my boys LOVED that! I set it up on our cabinet with the provided clamp (they do let you know that the clamp may not work for all arrangements, just FYI) and got to work. Ok, yes... it WAS fun to sharpen pencils! What I love best about it is that the sharpener actually lets you know when the pencil is sharp! And the points on these pencils are ridiculously sharp, BUT they are strong and don't break easily. Other sharpeners will continue sharpening and wasting your pencil all day long, or they create such a point that it breaks the moment you try to use it. I also love that it's easily portable since I don't have a specific place where I can leave it. We pull it out, use it, put it back (don't even normally use the clamp, just hold it with our hand). This really is a fantastic sharpener, and we are enjoying using it! And, no more hand cramps!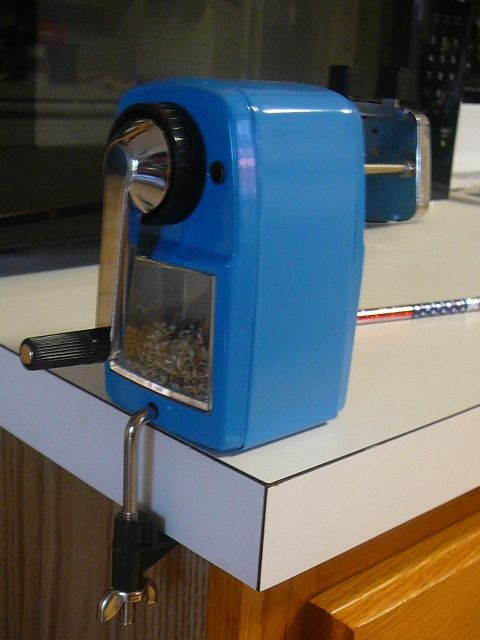 See? It is adorable, right?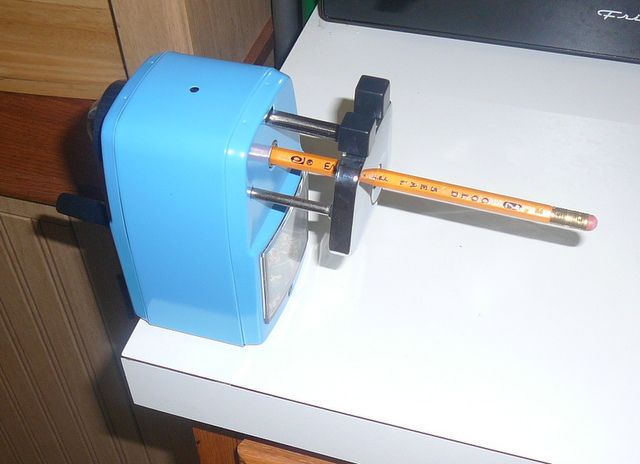 Very cool design, stops when it's sharp!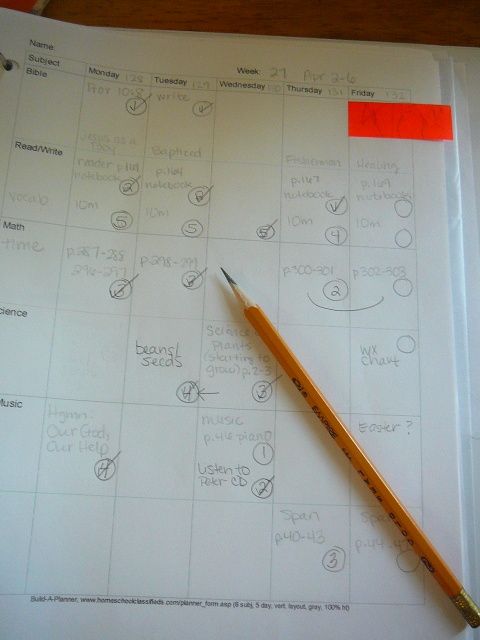 Strong and sharp point!
I couldn't finish a review like this without showing you a video of the sharpener in use!
These sharpeners come in Groovy Green or Cool Blue and can be purchased for $24.99 with free shipping through the
website
(there are also teacher and school discounts for buying more at a time!). If you are looking for a sharpener that works, is portable and quiet, and looks cute at the same time.... give this one a try!
[Disclaimer: I was provided a free Pencil Sharpener in exchange for my blog review of the product. The review posted above is my own, honest opinion and I was not compensated further.]