In our Homeschool this week...
Tot School:
Callen's vocabulary is exploding... he's definitely putting words together to form sentences, picking up on new words constantly. That boy is growing!
Bible:
Preston and I went over Proverbs 11:30, "The fruit of the righteous is a tree of life, and he who wins souls is wise." We also went through Jesus's ultimate showing of love, His dying on the cross, his resurrection and Pentecost.
Reading/Writing:
Preston's writing is continuing to improve, however we still have the daily battle of simply getting him to do the copy work or the summary sentences for the Bible Reader. When he WANTS to sit and write, he does so well... but when it's "time to write," he is totally disinterested.
Math:
We'll be starting Math Mammoth for 2nd Grade next school year, so I wanted to make sure we had covered everything they go over in 1st. We've been working through the chapter reviews and Preston is doing so well! He can sit and do nearly all of the worksheets himself with very little errors! Yay! We also reviewed graphing with one big bar graph about our weather. Since school started we have kept track of the weather each day on a monthly graph, then we took all that data and put it on a large combined graph to see which kind of weather we experienced most!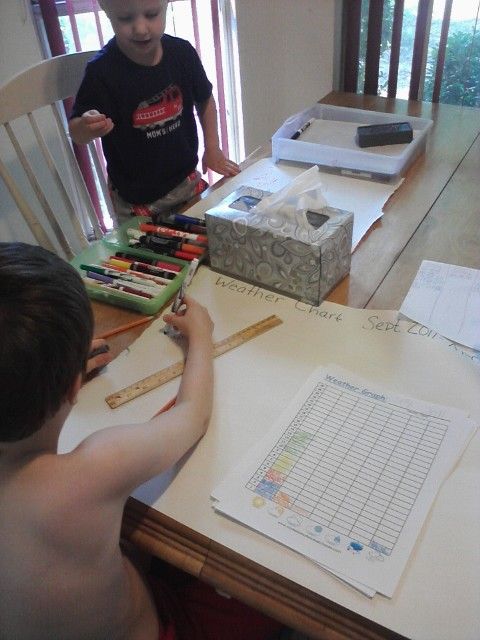 Creating our large bar graph from our data.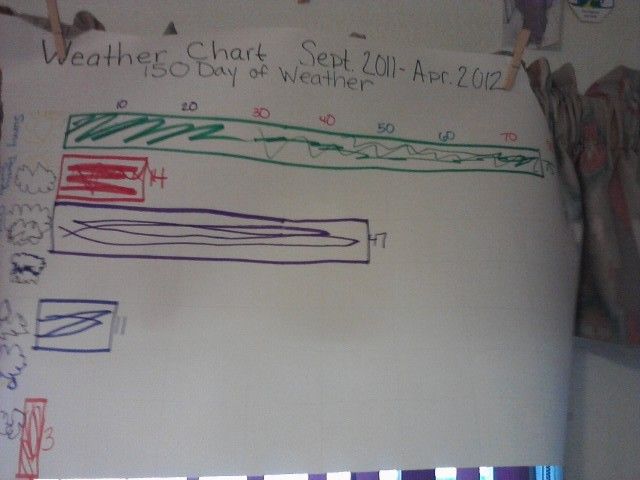 Sunny days obviously won! =)
Preston also spent some time playing with the pattern blocks, and made some fun 3D type designs, including a cross section of our Earth (Preston showed me the core, outer core, mantle and crust - all on his own!).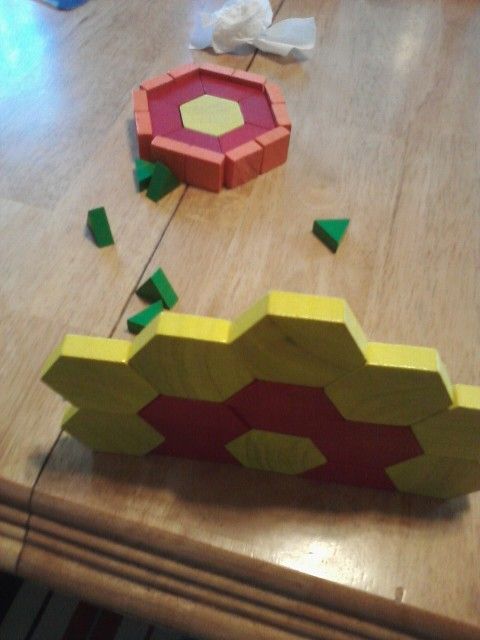 Earth in back, random cool design in front!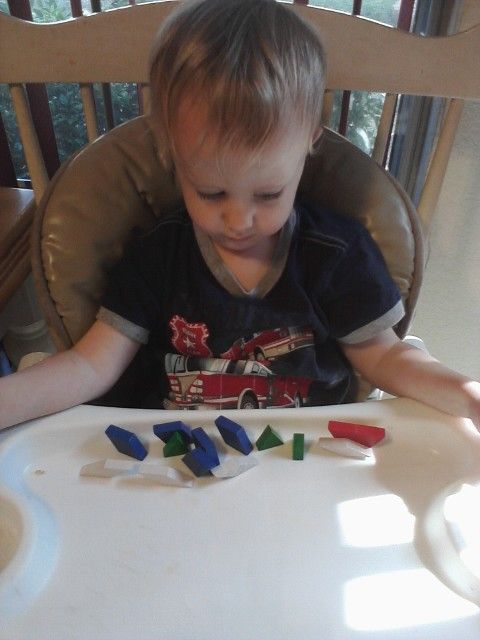 Callen wanted to play too!
Science:
This week's science from book
Science with Plants
was about new plants from old ones and plants leaving home. We boys also had a blast following around a fuzzy, black caterpillar all over our yard the other day.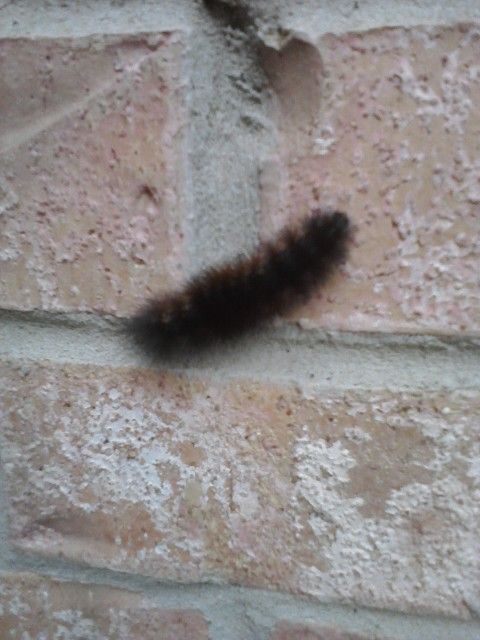 We never did figure out where he was going.
Music/Art:
No new hymn this week, we finished our
Hymns for a Kid's Heart
book last week! Preston looked through the Come Look With Me art books and I had him draw some animals from
I Can Draw Animals
. He liked that a lot.
Spanish:
This week we continued going over days of the week and months of the year.
It's been warm during the day so we have been trying to play outside in the morning or in the evening. The boys enjoyed time outside after dark this week, thanks to our lights!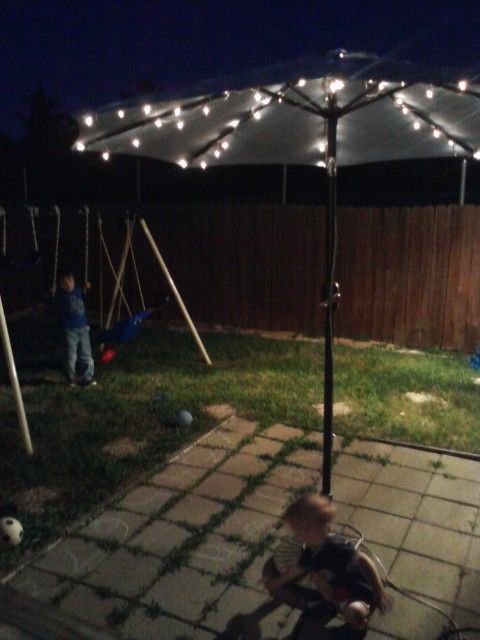 Backyard fun after dark!
We are using My Father's World First Grade. See our curriculum
here
.
Blog Hoppin' with: