In my life this week...
Allergies are still killing me, but you know what? Tomorrow's high is supposed to be 54. FIFTY-FOUR DEGREES, y'all!!! I don't even care if I can't breathe. Lol. This was a busy week... had a couple of fun outings, got a lot accomplished, yay! Looking forward to a relaxing weekend with NOTHING to do, hooray!!

Places We're Going...
We went to the Fort Worth Zoo for Homeschool Day on Thursday! My mom and I took the boys to the zoo for a fun field trip. The weather was humid and steamy, but not blazing hot... we stayed for about 4 hours and saw everything... and, of course, collected all the pressed pennies we could for
Preston's collection
.
And this afternoon we ran over to Central Park here in Grand Prairie to see them release a bunch of Monarch Butterflies. That was pretty cool! A lot of them weren't interested in leaving their box, and then when they did... they stuck close to the flowers there in the garden and the kids! The kids loved that, of course!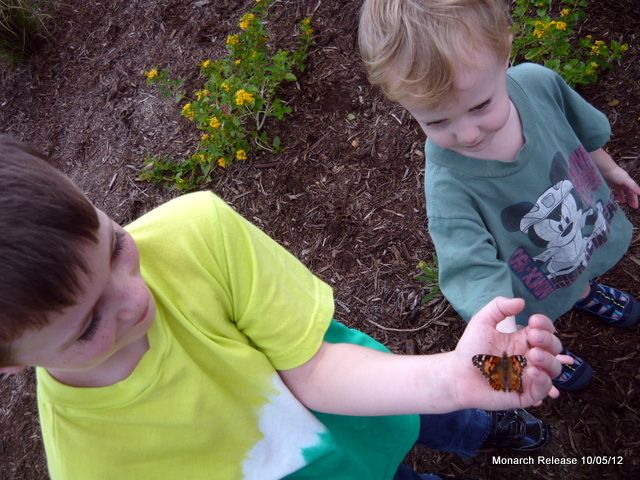 They liked this one... it seemed to like them too!
In our Homeschool this week...
Tot School:
We continued the
1plus1plus1equals1.net
"Tot School" printables
this week with letter "G" for Goat, and the other farm animals. And so when we were at the zoo, we had to make sure to see a goat! We read several farm-based books that we already own (didn't make it to the library for this week) like
Usborne Look & Say Farm
,
The Complete Book of Farmyard Tales
,
Bright Baby Farm
,
I Udderly Love You
,
Dooby Dooby Moo
and
Barnyard Hullabaloo
.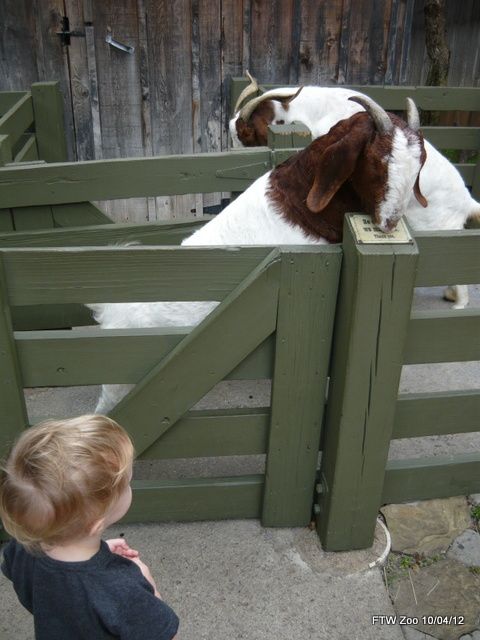 G for GOAT!
Bible:
We used
Mama Jenn's printable
up on our Morning Board to help us continue to memorize John 7:37, "Let anyone who is thirsty come to me and drink," and talked about how God gives Living Water. We looked up verses in
The Discoverer's Bible
that talked about Jesus giving water to the thirsty, or being the living water to our souls. We also talked about the weather and how the rain isn't always a "bad thing."
Reading/Writing:
We continued
Spelling by Sound & Structure
. Preston aced both spelling tests he had this week, again. Continued with lessons 19-21 in
Primary Language Lessons
.
History:
We continued talking about the Revolutionary War, George Washington and the first presidency this week. We finished
Sarah Whitcher's Story
. And read
Discover George Washington
,
Let it Begin Here: Lexington & Concord
and
What Does the President Look Like?
, which is a really neat book talking about all the different ways people got to see how the president looked like, all the way back to portraits of Washington and up to digital photos of Obama. Really cool book! And we did a George Washington lapbook with all kinds of information (lapbook pieces and ideas from
here
).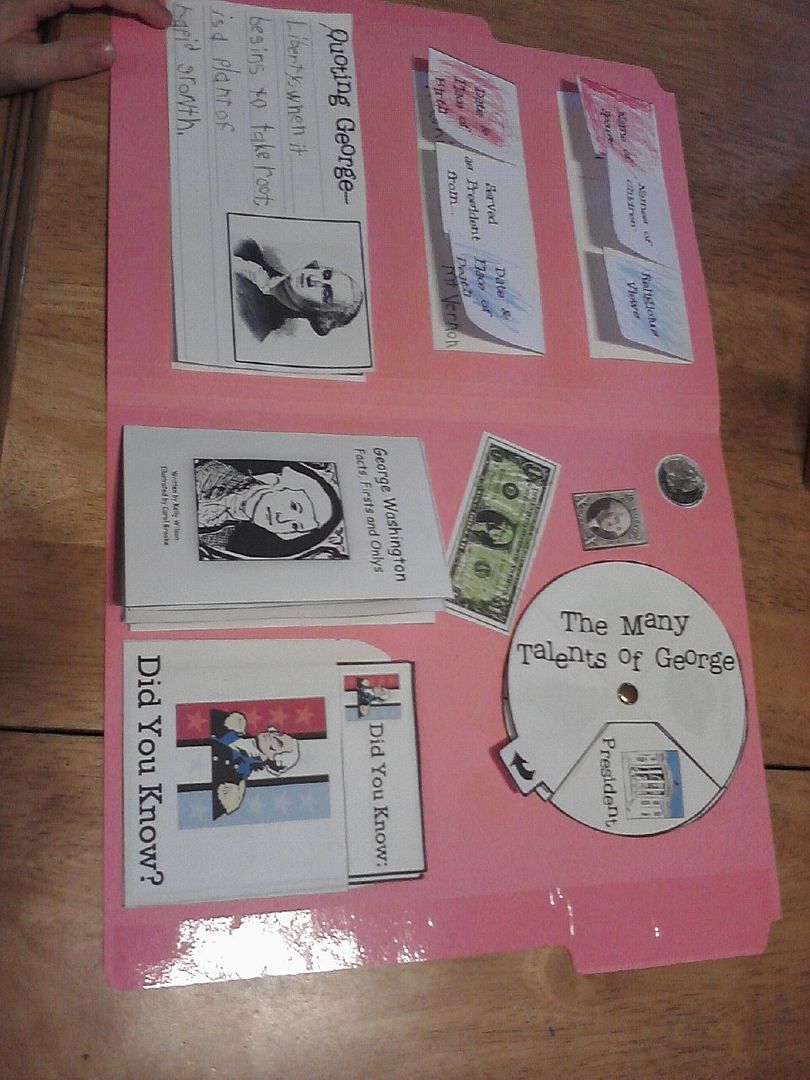 All About George...
Math:
Preston continued along in Chapter 4 of his Math Mammoth workbook, adding over 10 and three-digit numbers. He especially enjoys answering word problems, he says.
Science:
This week's focus was still on interesting things about water, using
Science With Water
. We didn't do any of the experiments listed in the book... just didn't find the time or have the necessary things on hand. We read through it and understood the concepts, but nothing hands-on with it this week.
Music/Art:
We skipped our art lessons this week... had to thin out our lessons for the day at the zoo. We moved onto the song Yankee Doodle Dandy on our
Celebrate America
CD. We started listening to some of Tchaikovsky's The Nutcracker from the
CD
.
Spanish:
Continued with the next two episodes of
Salsa
. We reviewed words having to do with "La Granja" in our
First Thousand Words in Spanish
. And we moved on to Lesson 5 of
La Clase Divertida!
.
We are using Adventures in My Father's World. See our curriculum
here
.
[
This post contains affiliate links for Usborne Books & More and Amazon.com. By clicking on those links and purchasing items, you are helping me continue to be a SAHM so that I can focus on homeschooling my children! Thank you!]