In my life this week...
I am posting this recap only, y'know, 4 days late, but who's counting, right? Hmm. We had a great school week last week, but a crazy busy weekend. I had three
Usborne
booths/events, just one after the other. That certainly kept us hopping! Feel like I totally abandoned my family for the whole weekend, but I really did have fun. And the work I put in helped to further my business and get my recruit to hit her first important sales goal, which in the end, helps me too! Thankfully, this week we are taking things easy and doing only Thanksgiving studies, and next week we'll be completely off of school to focus on Thanksgiving. Woo hoo!
Oh, and on Tuesday, we closely watched the results of the election. I helped Preston keep track of poll results on a map. We wrote in how many electoral votes each state got and colored in the state as the polls were called. At first it was great fun for him, but eventually, he was bored and I finished it up for him. Ha!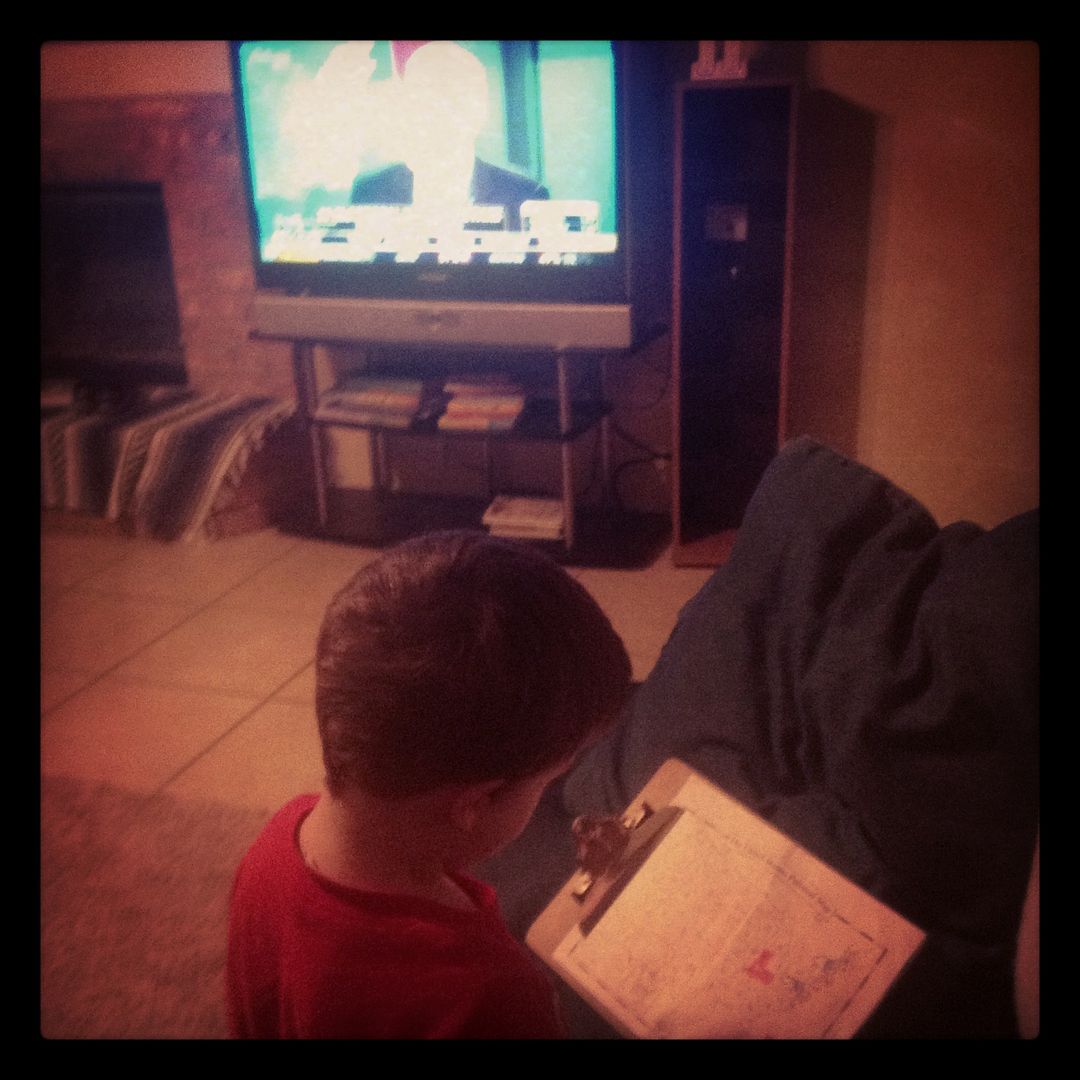 Charting the results as the come in.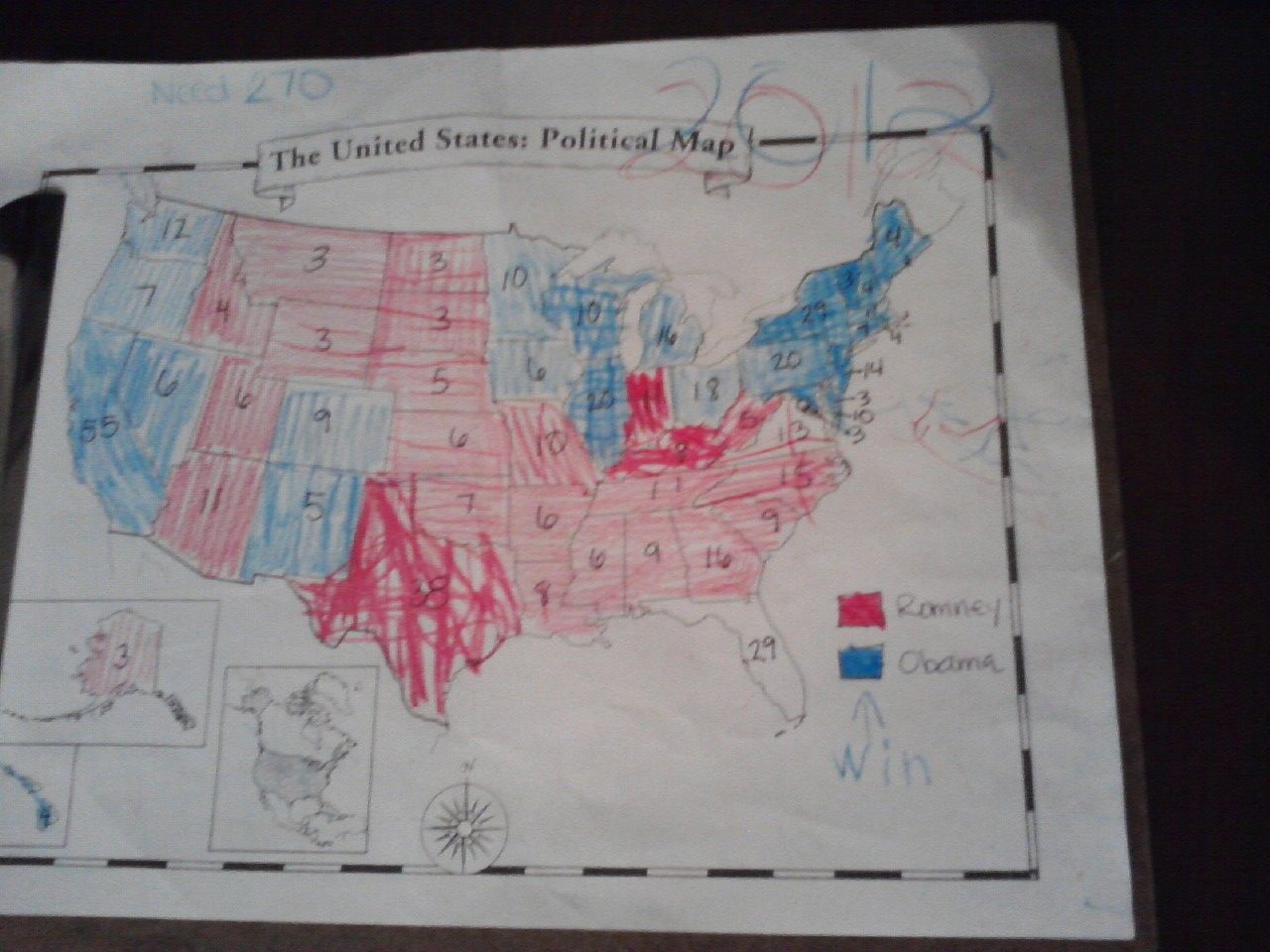 Finished project.
In our Homeschool this week...
Tot School:
We continued the
1plus1plus1equals1.net
"Tot School" printables
this week with letter "K" for Keys! It was supposed to include other household items, but we didn't really go into that too much. We did read a couple of abc/counting books from the library:
Little Birds ABC
and
Anno's Counting House
.
Bible:
This week's focus was on Jesus as "Immanuel." So, of course, we started learning the Christmas song. I only know the first verse, so we both get to learn as we go! Preston's memory verse is Matthew 1:23 and we looked up a couple of other verses in
The Discoverer's Bible
that talked God being with us. We'll continue on this subject after Thanksgiving.
Reading/Writing:
We continued
Spelling by Sound & Structure
. Continued with lesson 31-33 in
Primary Language Lessons
. We continued our read-aloud,
Farmer Boy
, by Laura Ingalls Wilder. Both boys really enjoy this and ask for it (even Callen asks for it by name, heh).
History:
Rhode Island
- Books:
Rhode Islands Facts & Symbols
and
Some of the Adventures of Rhode Island Red
(tall tales about a boy the size of an egg and raised by chickens, lol).
Vermont
- Books:
Vermont Facts & Symbols
and
The Canada Geese Quilt
. I checked out the book and audio cassette from the library, but, of course, the cassette did not work at all. Sad face. So, I sat and read the whole book to the boys.. and it's kinda sad, but they sat and listened (while I choked back tears and my voice broke, geez).
Only two states this week, then we studied about Daniel Boone. We read from our Story of the U.S. and Pioneers book (from MFW), along with a booked called
Bewildered for Three Days
. Preston read nearly the entire book outloud to me while I worked one afternoon, he did a great job. We also did a lapbook on Daniel Boone from
here
. It's loaded with info on his life, adventures and legends. I had a lot of fun doing this with Preston, who seemed to enjoy it as well. After Daddy got home, he showed it to him and they talked about how our family line is connected to Daniel Boone.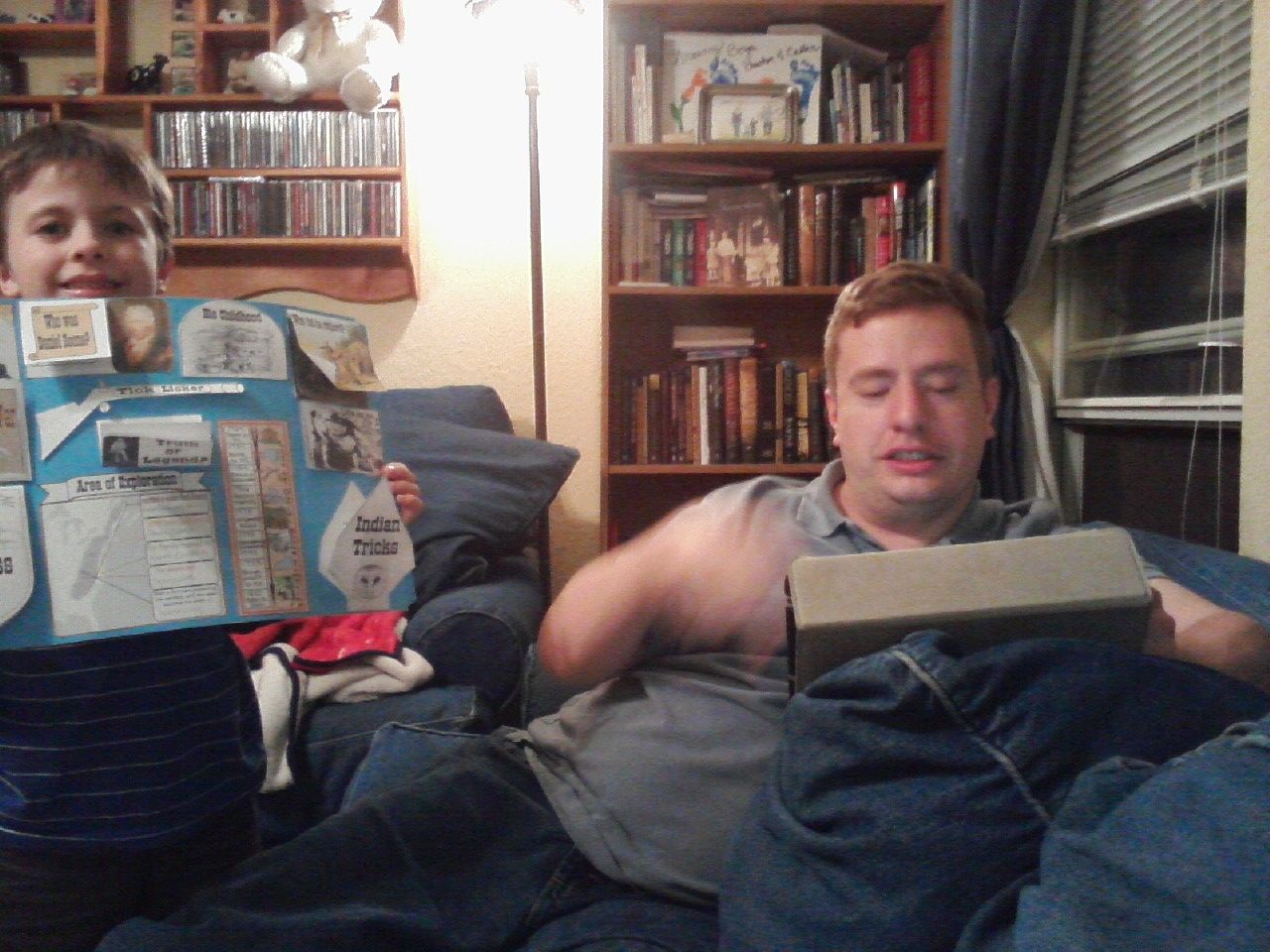 Finished lapbook and Daddy talking about our family tree.
Math:
Preston finished up Chapter 5 in our Math Mammoth book, which also finished up the first workbook (there are two). This last part was over fractions, which he has no problem with besides determining which is bigger when they're really close. He did a Mixed Review of everything we've covered so far, a chapter review (geometric shapes and fractions) and then the test, making an 83%.
Science:
We went back to our
Science with Air
book, and talked about how can change the size of something (causing a bottle to expand or collapse on itself when heated or cooled) and how warm air rises. Did some fun little simple experiments to emphasize those points.
Music/Art:
Continued learning "America, The Beautiful" this week, and finished up listening to the CD of "The Nutcracker." We also watched an online BBC version of the ballet... Callen and I fell asleep, Preston was quite bored. Haha! Oh well. We tried! We also read
The Nutcracker Doll
, which is a cute little story about a girl participating in the ballet.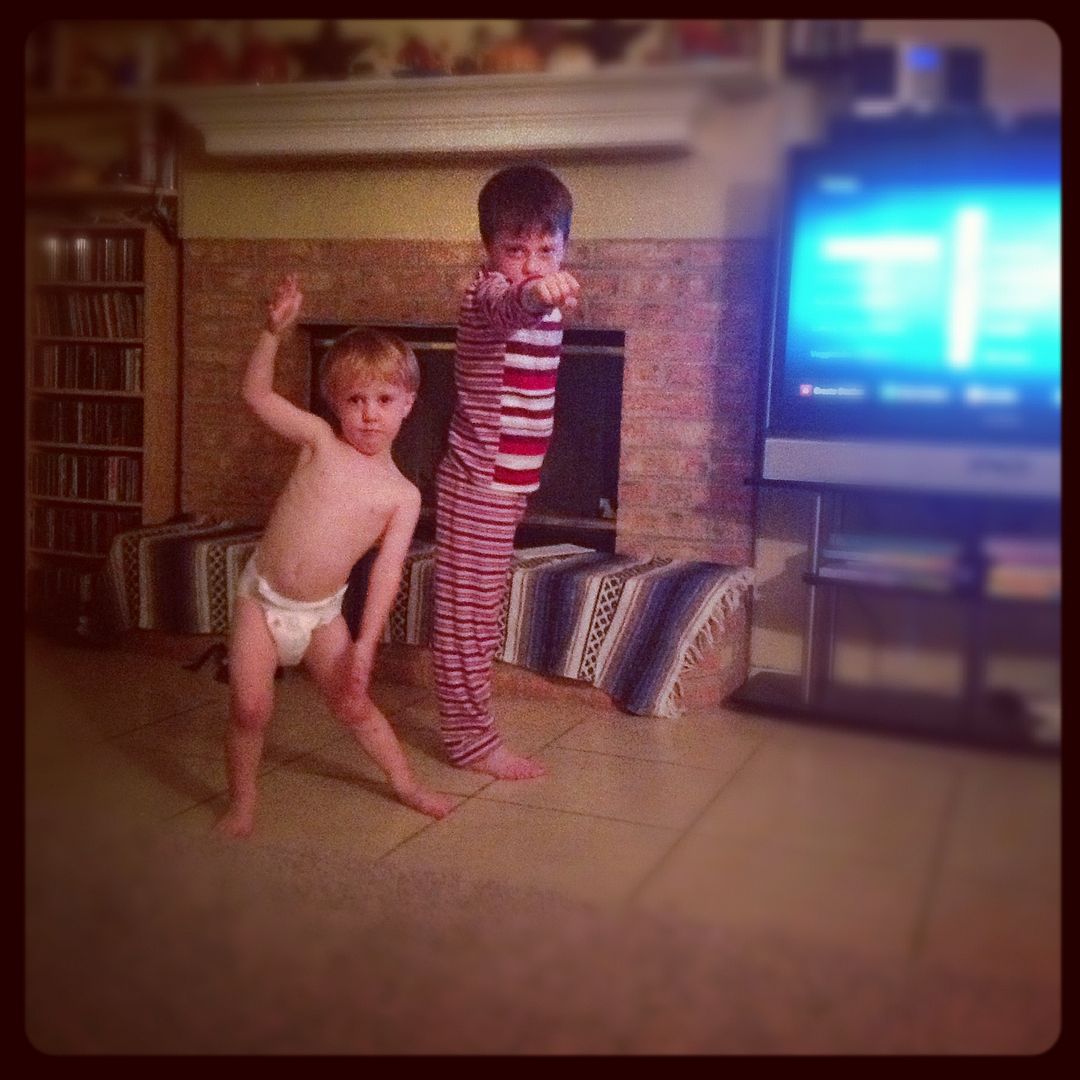 Ninja superhero ballerinas.
Spanish:
Continued with the next two episodes of
Salsa
. We reviewed words having to do with "La Fiesta" in our
First Thousand Words in Spanish
. And we didn't do anything from La Clase Divertidas.
We are using Adventures in My Father's World. See our curriculum
here
.
[
This post contains affiliate links for Usborne Books & More and Amazon.com. By clicking on those links and purchasing items, you are helping me continue to be a SAHM so that I can focus on homeschooling my children! Thank you!]