My goodness, here it is already January 8th, 2013... oops! Being off of school for two weeks certainly didn't help me have extra time for anything... weird, huh? I just realized I haven't blogged our Christmas, shared photos, etc. Bad me! I'll try to remember, though a lot of it is a daze because... honestly, we've been sick for the past 3-4 weeks. Ugh, it's been awful for all four of us in the house. But, we have had some good times in there, too!
Leading up to Christmas Eve, Preston and I attend some practices with the Children's ministry at GFC. Preston was part of the production, and it went SO WELL! The kids all did great, performing to Fred Hammond's "His Name is Jesus." Preston got to run around the whole sanctuary with a huge "Jesus" banner, and it was awesome!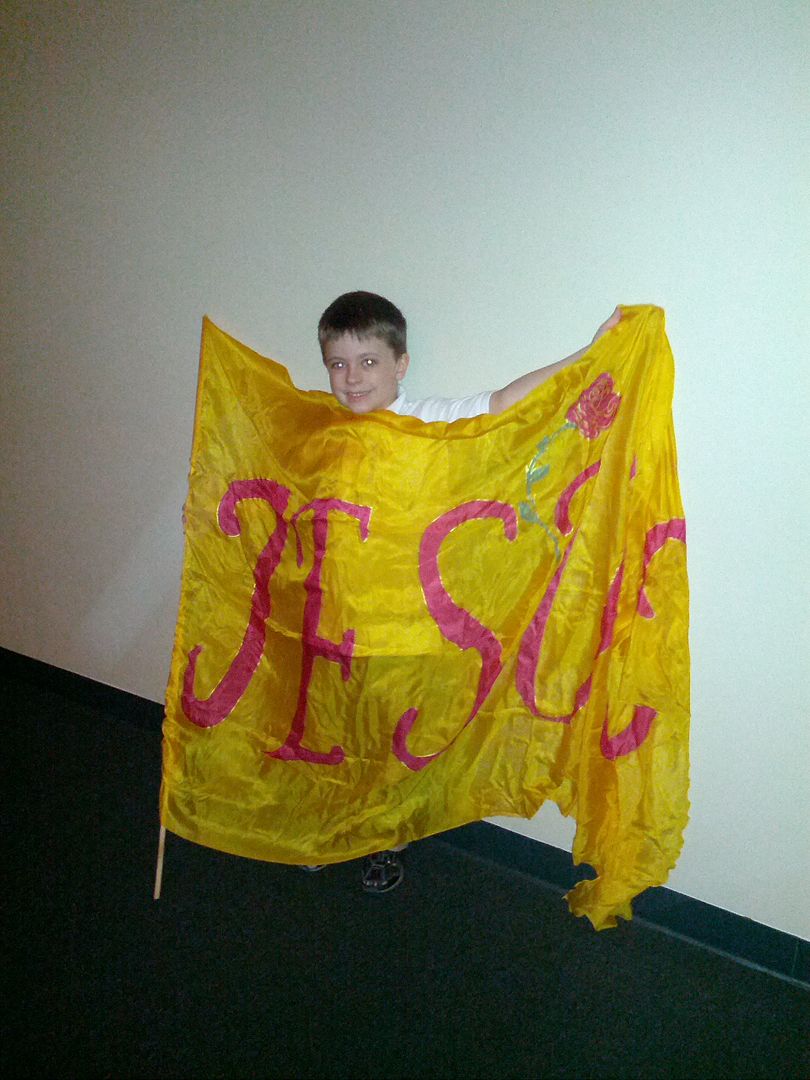 His name is Jesus! Jesus!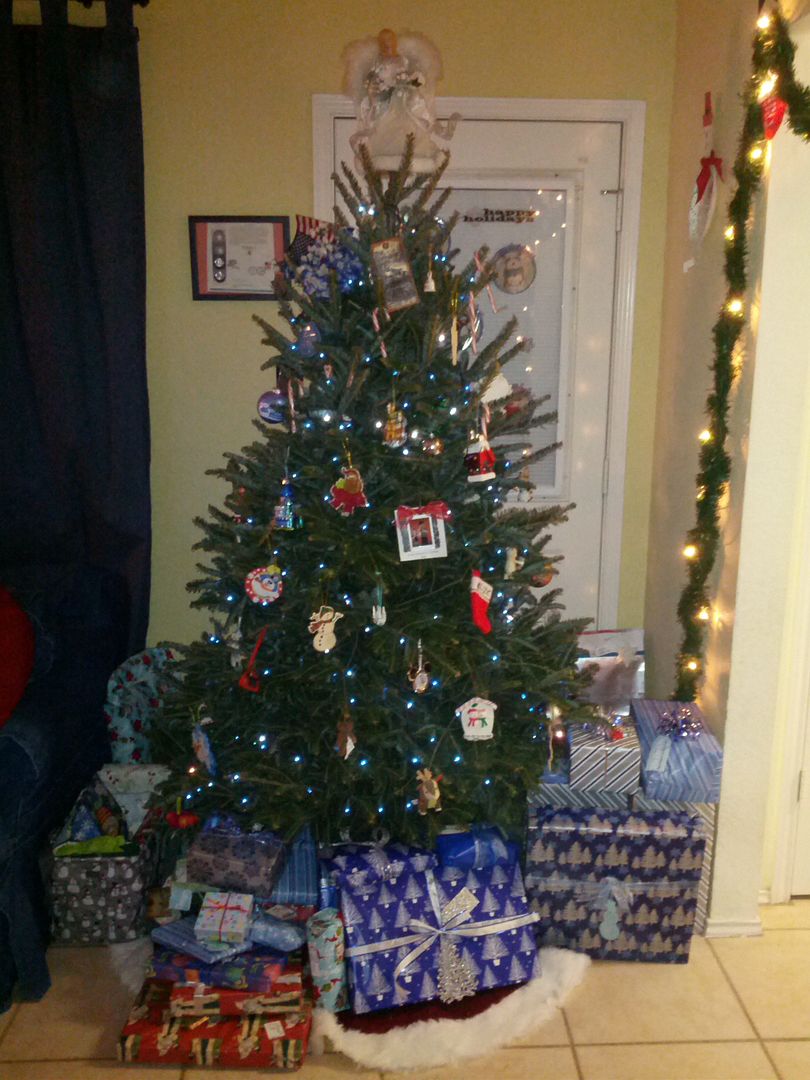 With all the Christmas Eve gifts!
After the Christmas Eve service, we went back to our house with my mom, dad and brother-in-law. We had delicious food (including my mom's famous tuna sandwiches, lol) and we opened presents.
The boys received some wonderful gifts from Grandpa David and Grandma Darlene that they were very excited about, like Dreamlites! Preston got the puppy to go with his puppy Pillow Pet and Callen got the giraffe he wanted. They still go to sleep every night with those things on, they LOVE them... so funny. Michael and I got coffee mugs and jeans, which were definitely needed!
Then, on Christmas morning, the boys woke up to their Santa gifts...
Santa brought Preston a Lego DS game, some funky notepads that change color when your write on them, cups, ear buds and some other stuff. Callen got a "Mario game" like he wanted (it was Yahtzee, not sure that's REALLY what he wanted, but he was happy with it, lol), and all kinds of little things too. We had breakfast and second breakfast (Michael made corn fritters!). Then Uncle Daniel came over and we opened presents, then went out to play in the snow. So incredible that we actually had a white Christmas... one that was white enough to really throw snowballs and SLED in. Preston was an expert sledder by the end of the day! So much fun!
Even though we were all sick off and on, we did some fun things like visit Mema, walk around the Galleria and see their giant Christmas tree. We finished up our Advent/Christmas countdown with books. Not sure I'll attempt that again, the boys fought over who got to unwrap the book every time, not exactly good for family bonding time. Ha! On New Year's Eve, we hung out with church friends, playing games and just having fun. The rest of the time we rested, watched movies/tv, played games and enjoyed each others' company.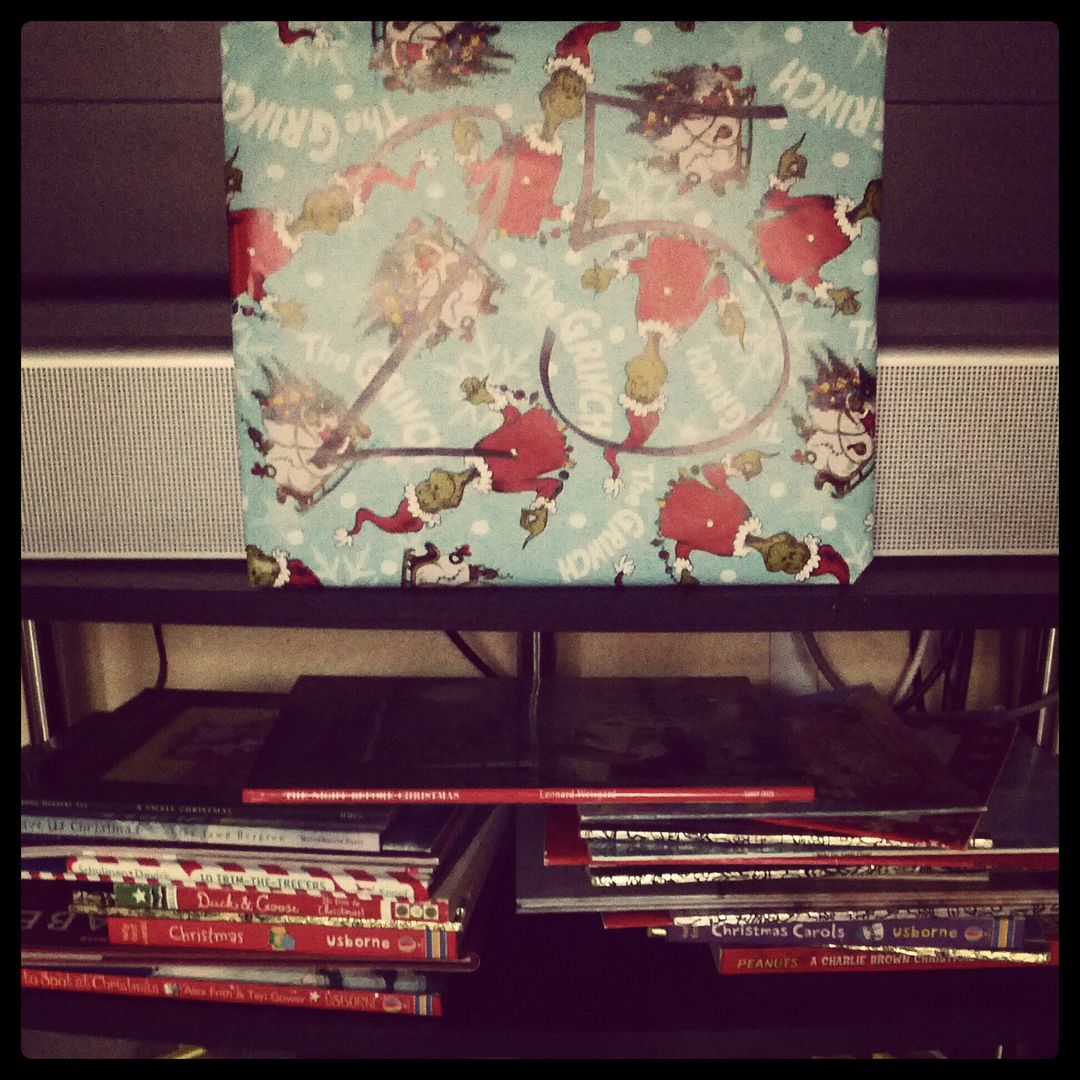 Our Christmas book countdown!
All in all, it was a great holiday vacation. Hopefully we can finally get over our many illnesses and get back in the groove! Happy New Year!