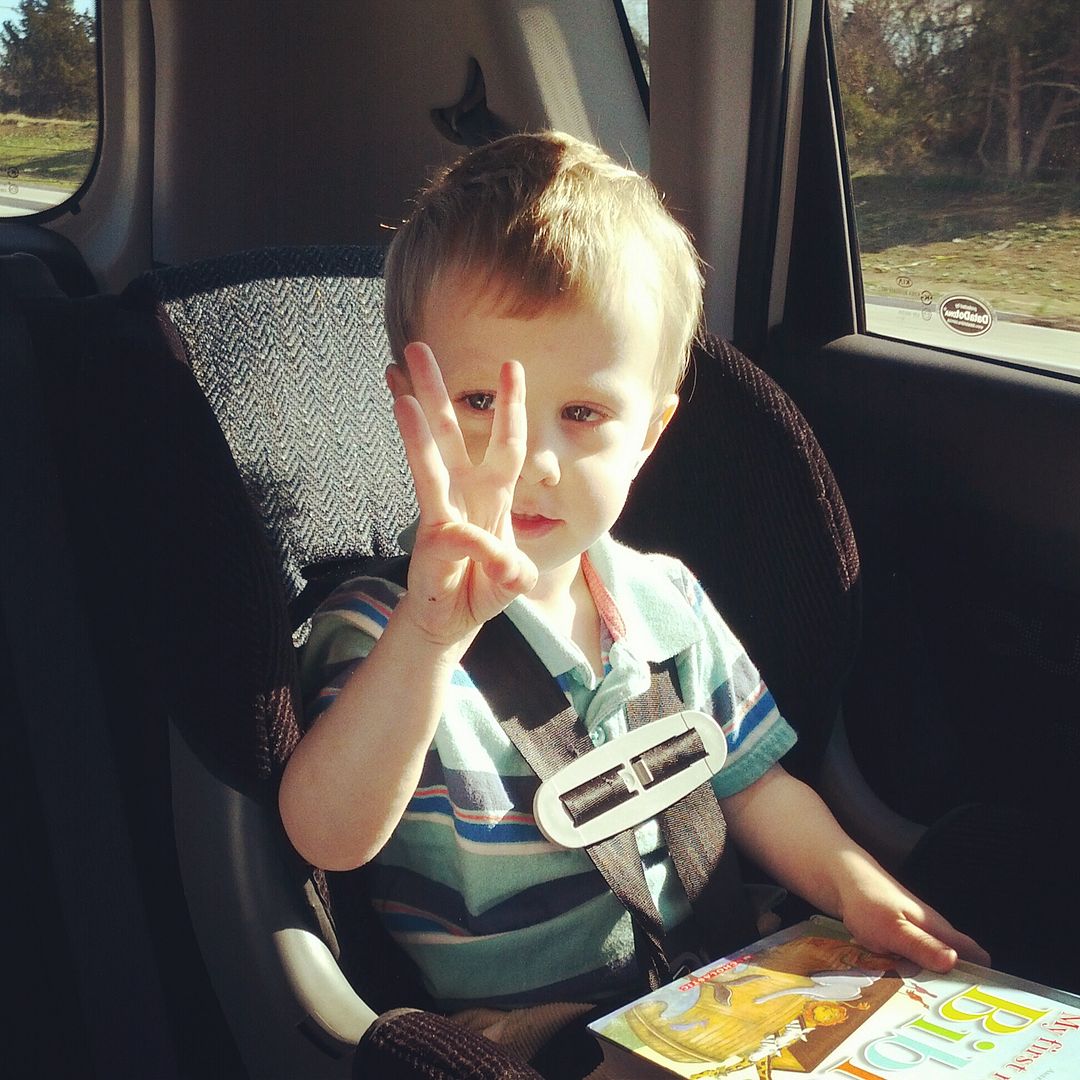 I'm three!
It's Callen's birthday today... he's three! I was telling Michael over dinner how strange it was that Preston turning 7 was a big deal... so hard to believe that he's already 7... and yet, Callen's ONLY three? It seems he's been around forever, lol. I can barely remember a time before he was with us. Funny how that happens. Anyway, to sum up another year of his life I have to say... it's been a tough year. Callen definitely embraced the phase known as the "terrible twos." If there was a limit, he pushed it. If there was a line, he crossed it. Yes, he's smart. Yes, he's adorable. Yes, he's a sweet, snuggly boy. But, boy howdy... he is a handful and a half! I've said it before, but this kid makes for a great source of birth control. I am praying that as a three-year-old, he will chill a bit and we can move past this rebellious phase quickly.
After bath-time fun.
We are in the midst of potty-training. He's doing pretty well. As long as I'm consistent with him, he rarely has accidents. He still wears a pull-up when we go out or during bed/nap times... and when I forget to change him back into underwear. Heh. Callen still has a hard time pronouncing hard 'c's which is funny considering his own name! It's getting better slowly, words are starting to sound more like they should. He is doing really well at his school work when he's interested in in. We've been learning the alphabet and he's been doing well at tracing the letters, he definitely recognizes them all, and he knows what sounds most of them make. Pretty proud of my smart, little monkey.
A little yearly comparison: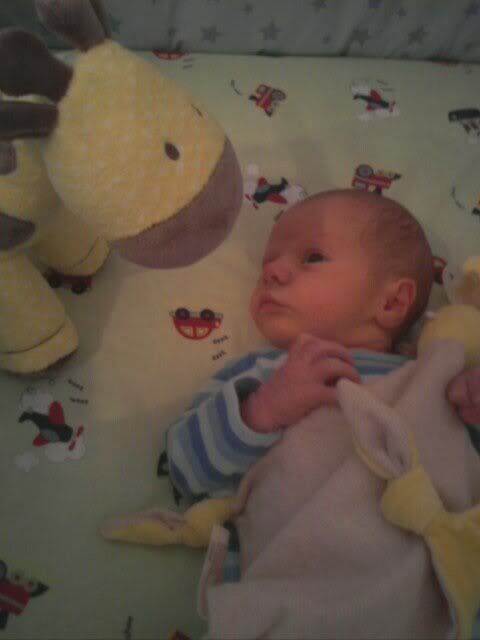 Newborn Callen & giraffe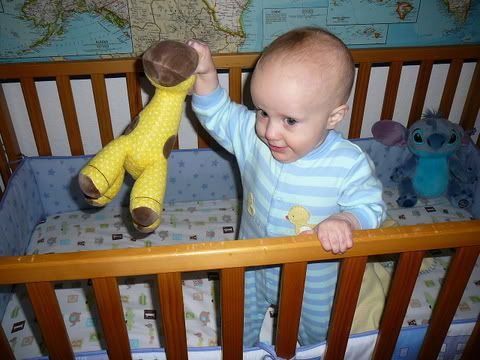 1 year old Callen & giraffe
2 year old Callen & giraffe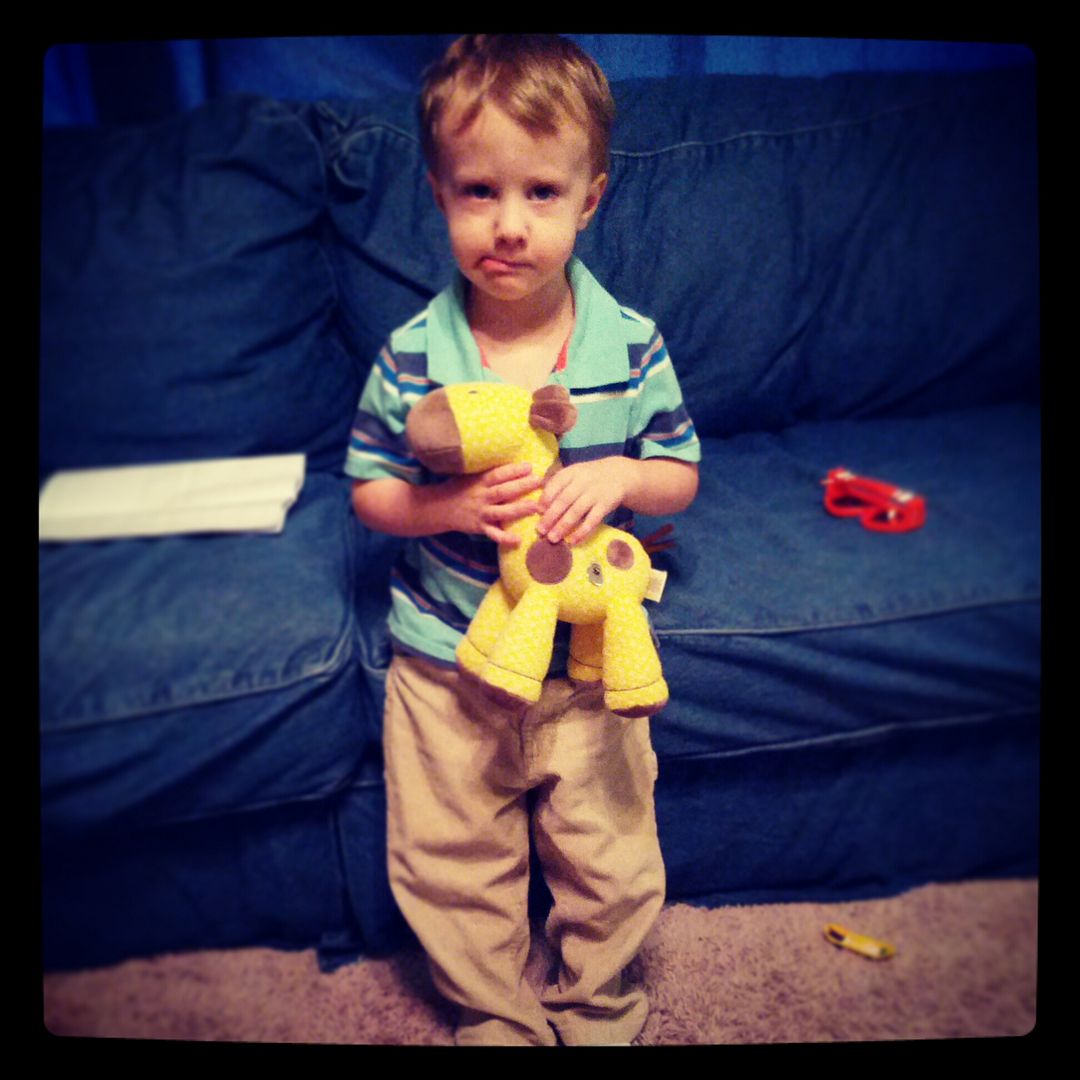 3 year old funny face with giraffe.
We had his little party today with just a few friends. He woke up from his short nap with a fever and a little cough, so he wasn't really feeling 100%, poor thing. His theme was Spiderman. He has been saying for a while now "For my birthday, I want a skateboard." Pretty sure he didn't realize he was only turning three, haha. We ended up getting him a Mickey Mouse Tilt and Turn Scooter, which is SURELY going to be safer than an actual skateboard. Right?! Let's hope.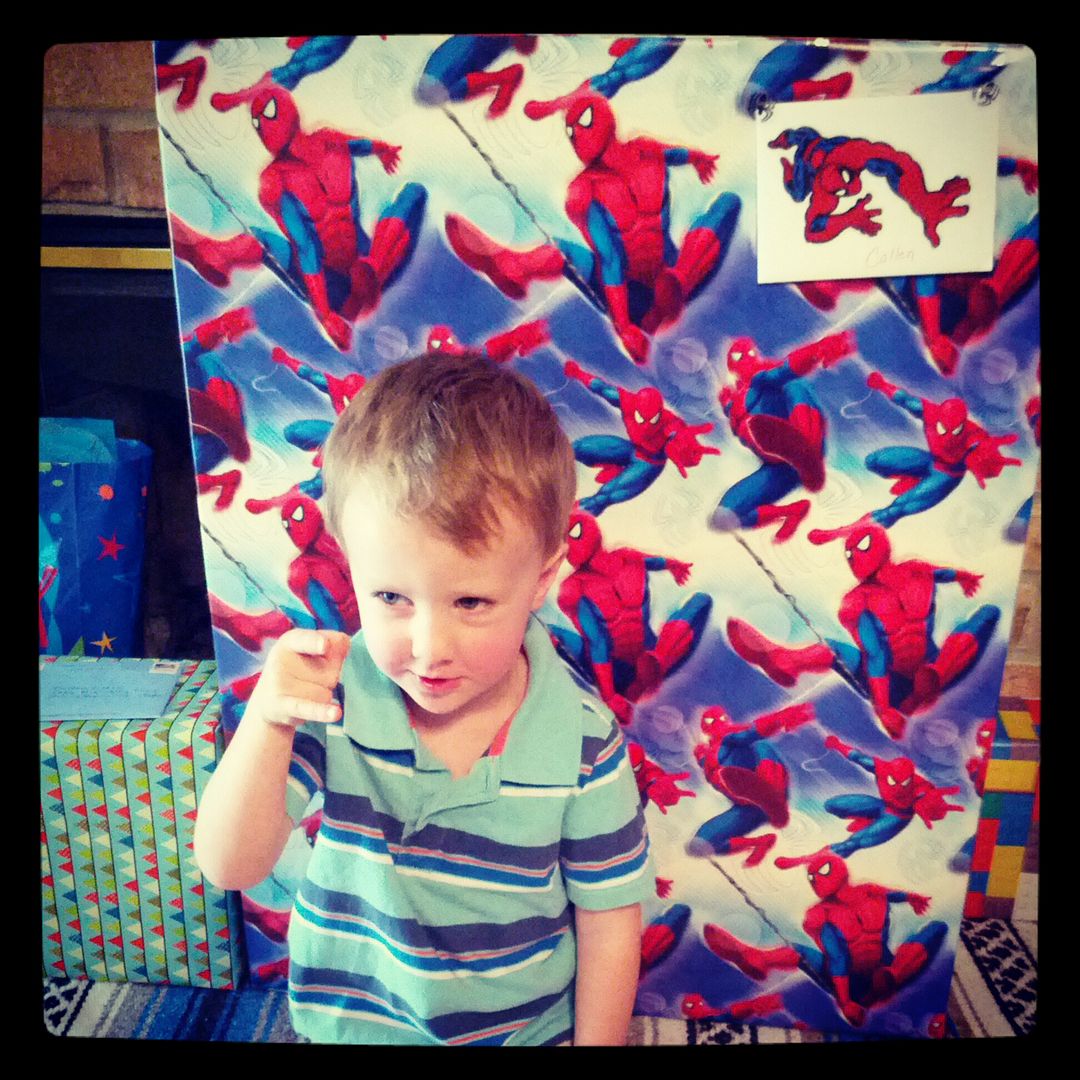 Slinging Spiderwebs!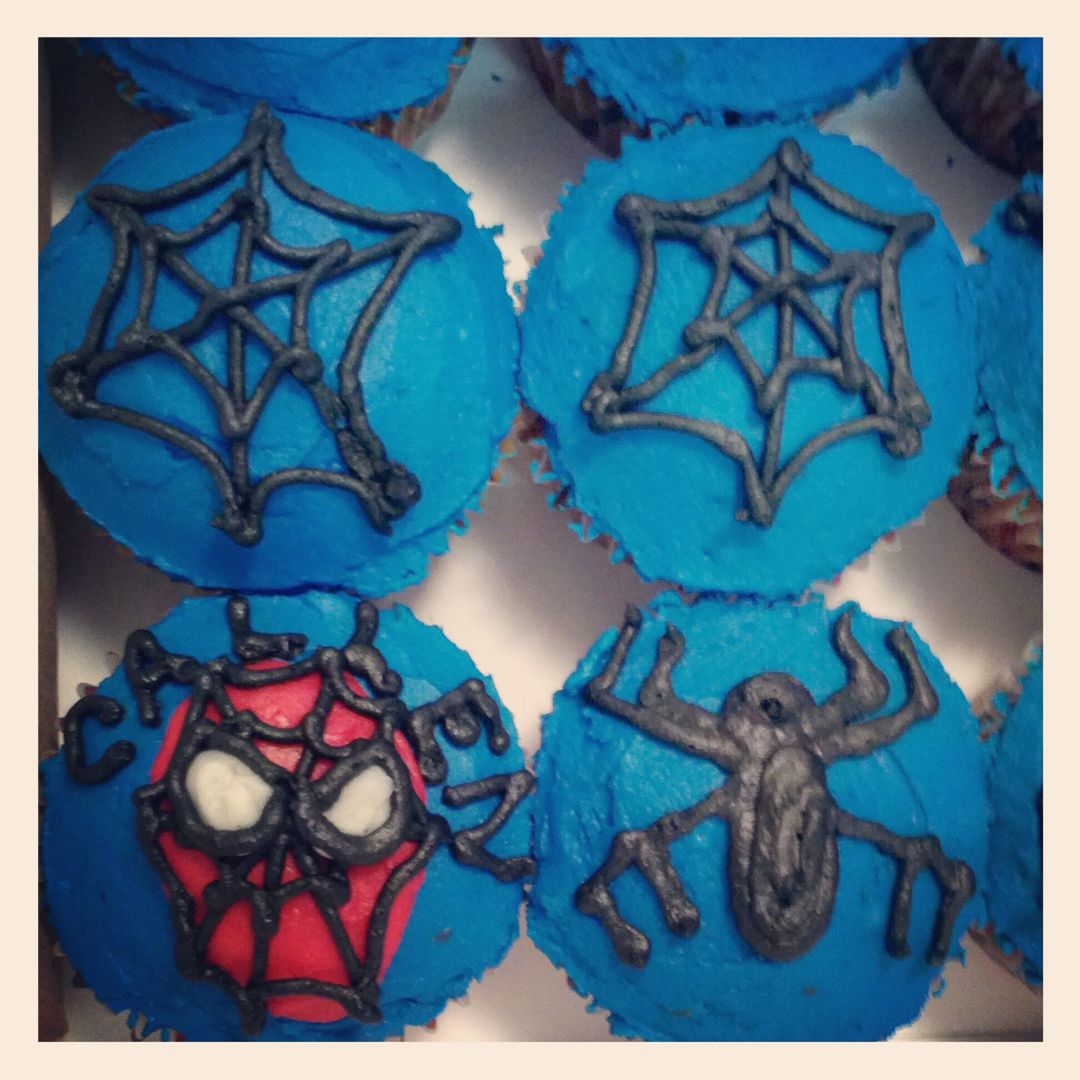 My friend Lizz did the cupcakes!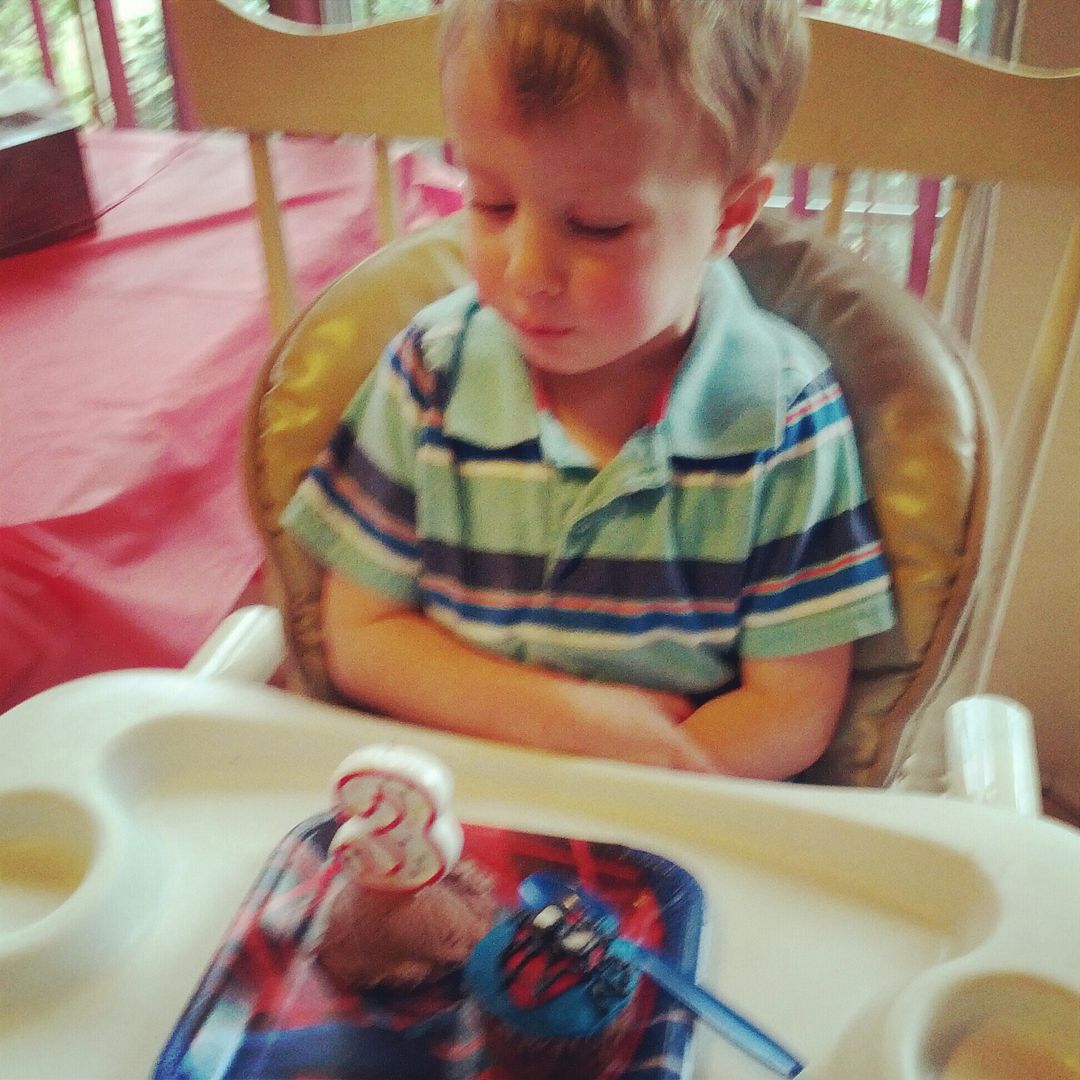 Blowing out his candle.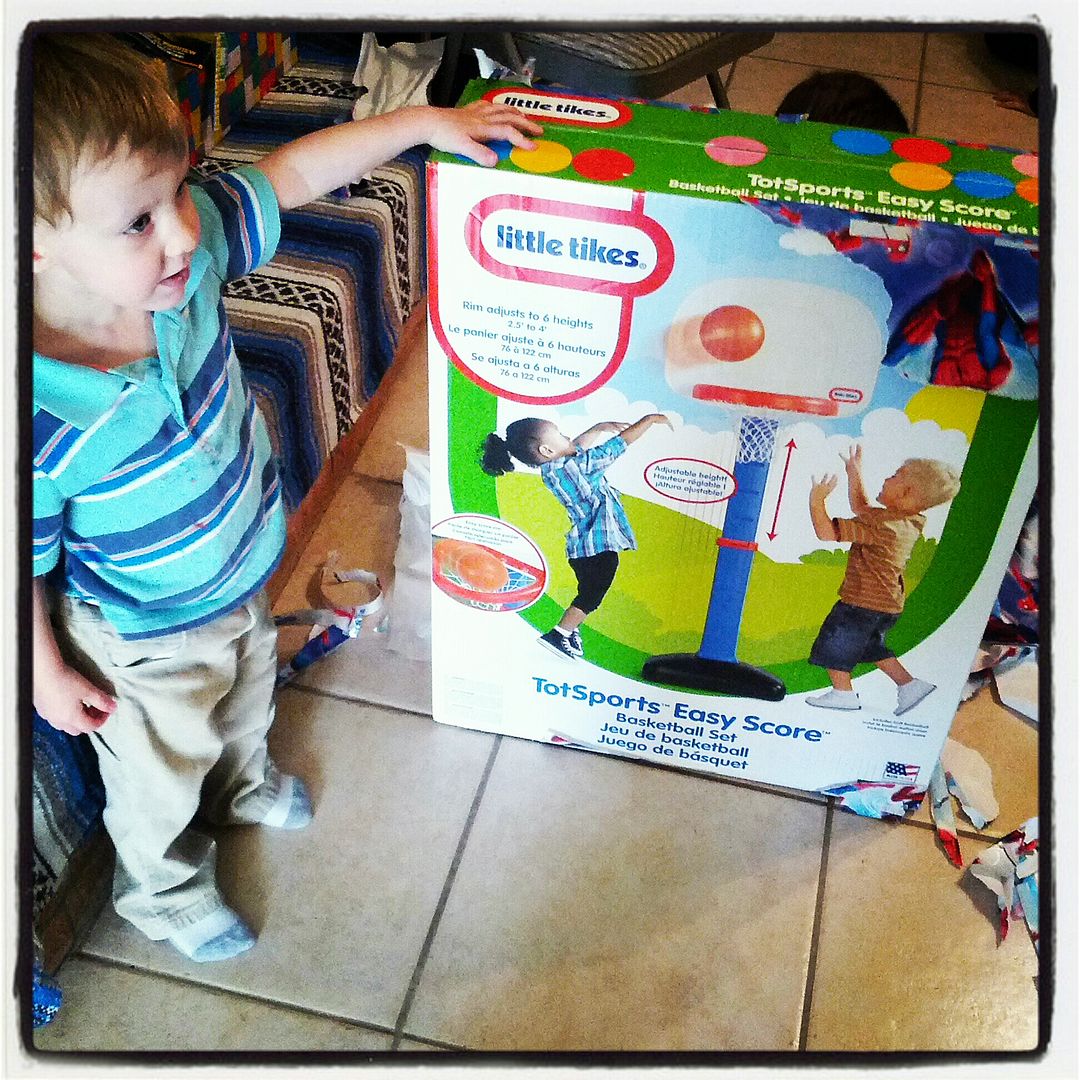 Basketball Hoop!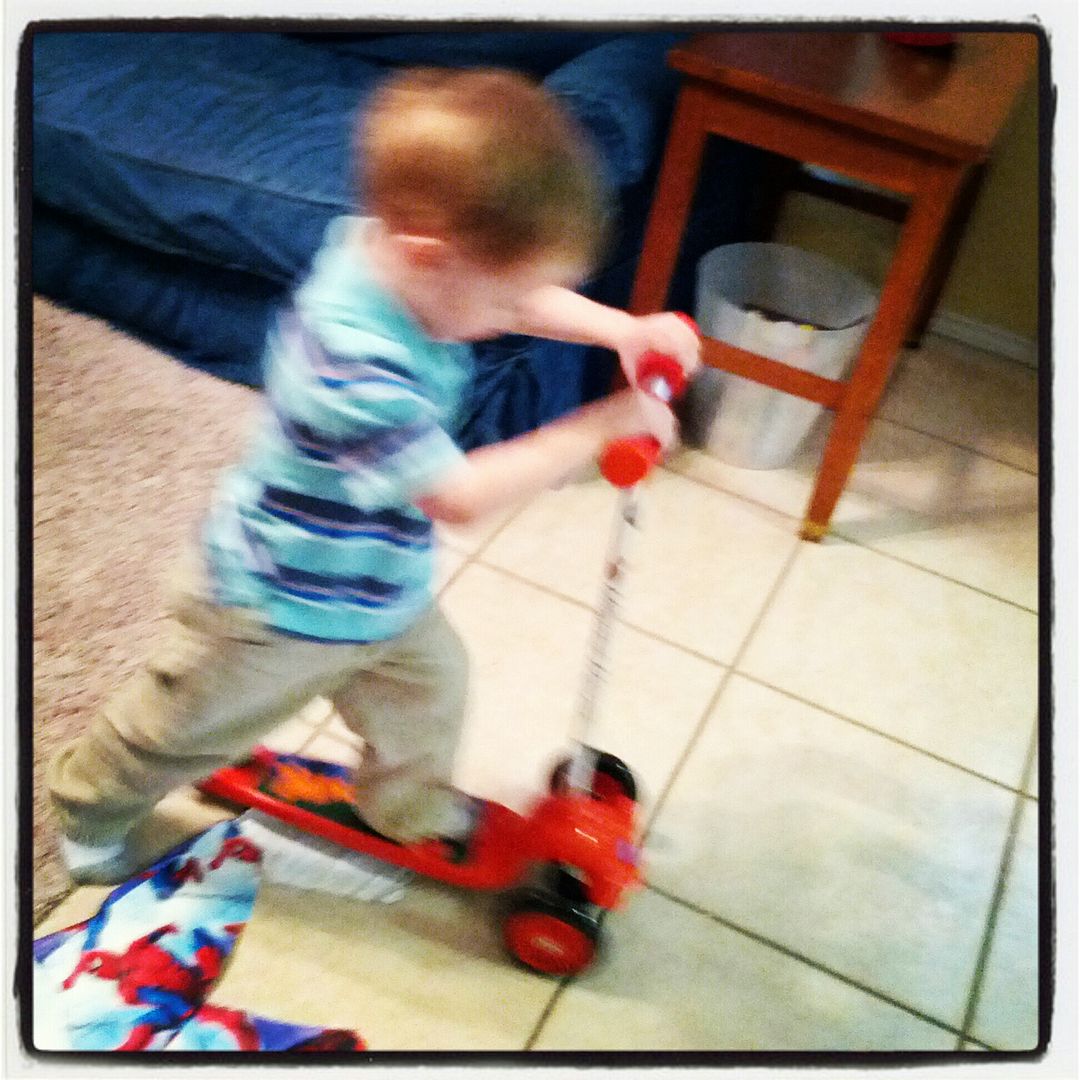 His new scooter!!!