Reading/Writing:
We continued
Spelling by Sound & Structure
. Continued with lesson 64-66 in
Primary Language Lessons
. We finished our read-aloud,
On the Banks of Plum Creek
, by Laura Ingalls Wilder and Preston wrote a short (two-sentence, lol) book report.
History:
This week Preston learned about the Minnesota, Oregon and Abraham Lincoln. We read
Marven of the Great North Woods
,
The Buffalo Storm
,
Abraham Lincoln
and
A Picture Book of Abraham Lincoln
.
Math:
Preston continued Part B of Math Mammoth, Second Grade. Finished Chapter 8, did chapter review, mixed review and took his chapter test. This is the first math test he failed. He can do regrouping subtraction, he just... didn't on the test. I emphasized again and again, that he has to LOOK at the problem, read what it's asking to do, look at the signs make sure he knew how to proceed... but, when he was finished (and sure he did it all correct), he was pretty upset to see all of the problems he had missed because he just didn't do the subtraction problems correctly. We'll definitely be working on that more. We also started the next chapter, counting money/change.
Science:
This week's lesson was about material changes, using
First Encyclopedia of Science
We also talked about "freezing and melting" using
Science in the Kitchen
.
Music/Art:
Our patriotic song this week was "Columbia, the Gem of the Ocean." We also continued our
World's Greatest Artists, Vol 1
unit study, with our fifth artist: Henri Matisse. This week, Preston recreated
Icarus
and did his own version of panting with scissors using
The Snail
as an example. Callen joined in too, and they both made nice pieces of art.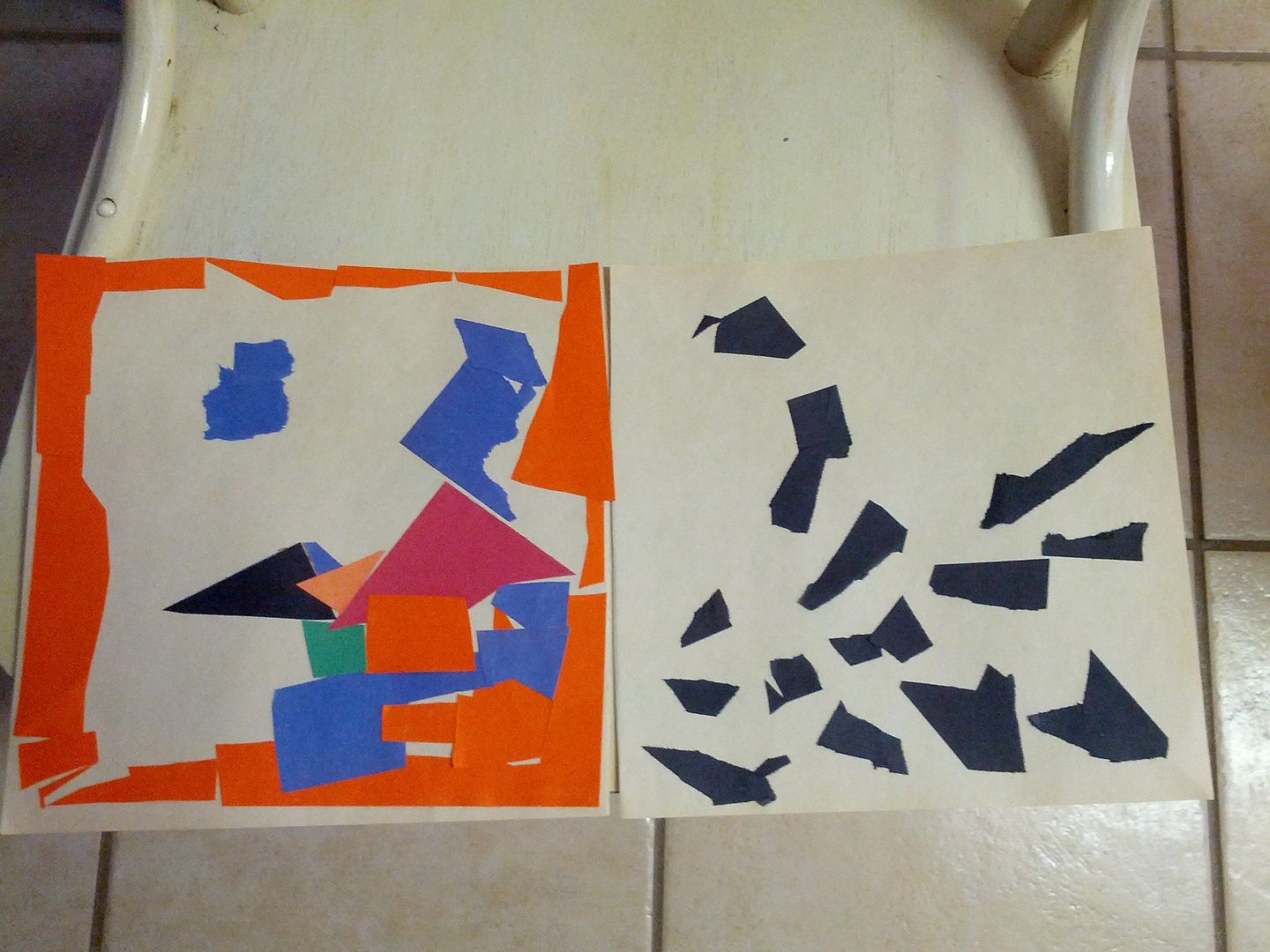 Prestons & Callen's paintings with scissors.
We listened to another track from Tchaikovsky
Sleeping Beauty
.
Spanish:
Finished with the very last episode of
Salsa
. We reviewed words having to do with "Los numeros" in our
First Thousand Words in Spanish
and went through some review using the
Spanish Words & Phrases Flashcards
.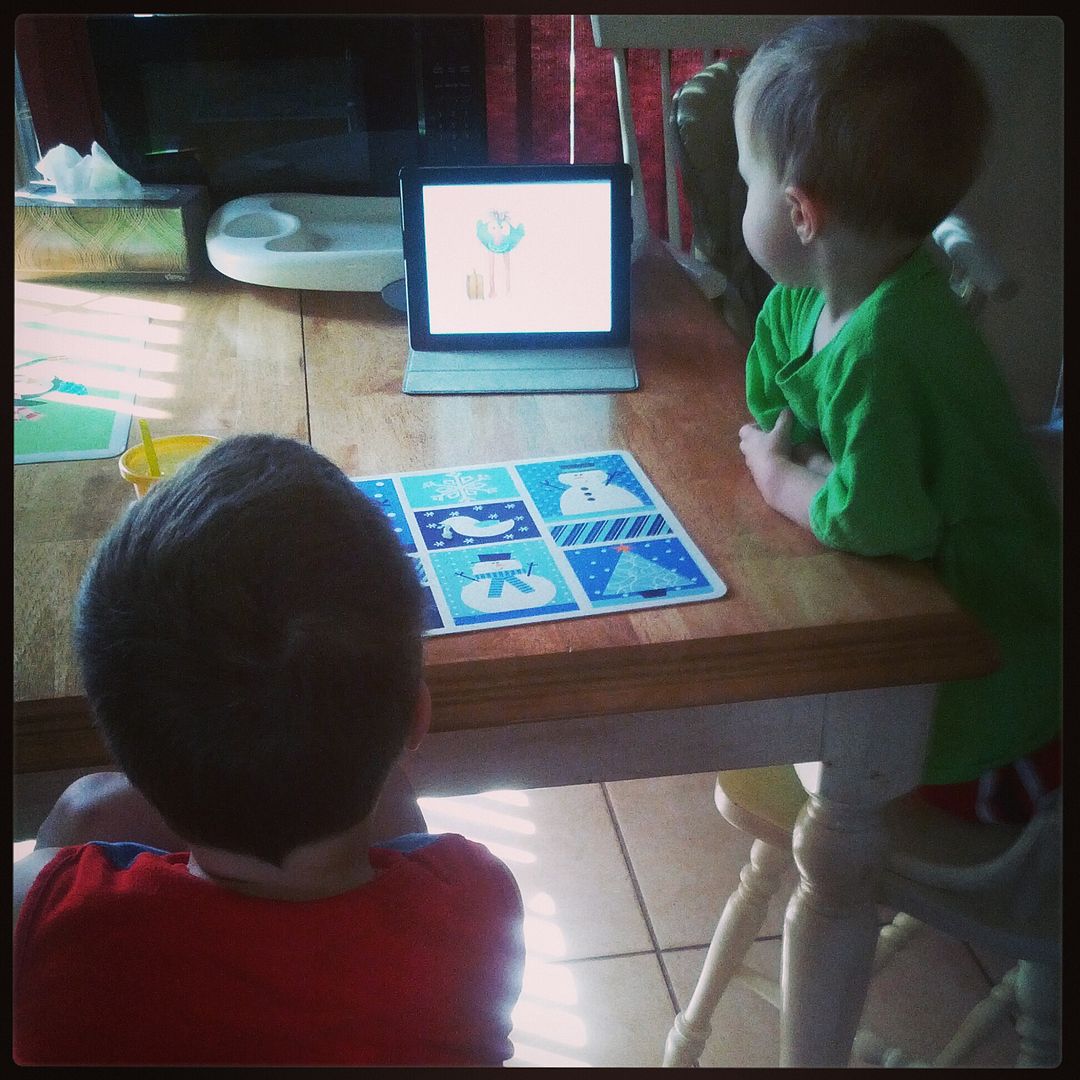 Last episode of Salsa!
We are using Adventures in My Father's World. See our curriculum
here
.
[
This post contains affiliate links for Usborne Books & More and Amazon.com. By clicking on those links and purchasing items, you are helping me continue to be a SAHM so that I can focus on homeschooling my children! Thank you!]