These past two weeks we have focused on Mexico and Central America for our geography studies. We learned about climate and physical features of the land, a little about the people, and have started reading about Cameron Townsend, founder of Wycliffe Bible Translators, who started his work in Guatemala. We started playing a fun Geography Game, and I have already started seeing an improvement in knowing where certain countries are located. Preston continued work on his multiplication tables. I didn't really do anything structured with Callen other then coloring, and having him tag-along with the rest of our studies. He knows how to spell his name, still working on the hard 'c' sound when he says it, though. Also, he is doing great at memorizing scriptures he learns at Sunday School. So proud!
We were able to surprise the boys with a visit from Grandma Jill last weekend... they had no idea she was coming until they saw her come out of the airport. They were thrilled. She was with us from Friday evening to Tuesday morning, so that was pretty awesome. Otherwise, the rest of this past week has been all about packing and attending to things to get our house sold and buy the Midlo house. We are supposed to close on Monday!!!
Sunday night planning session.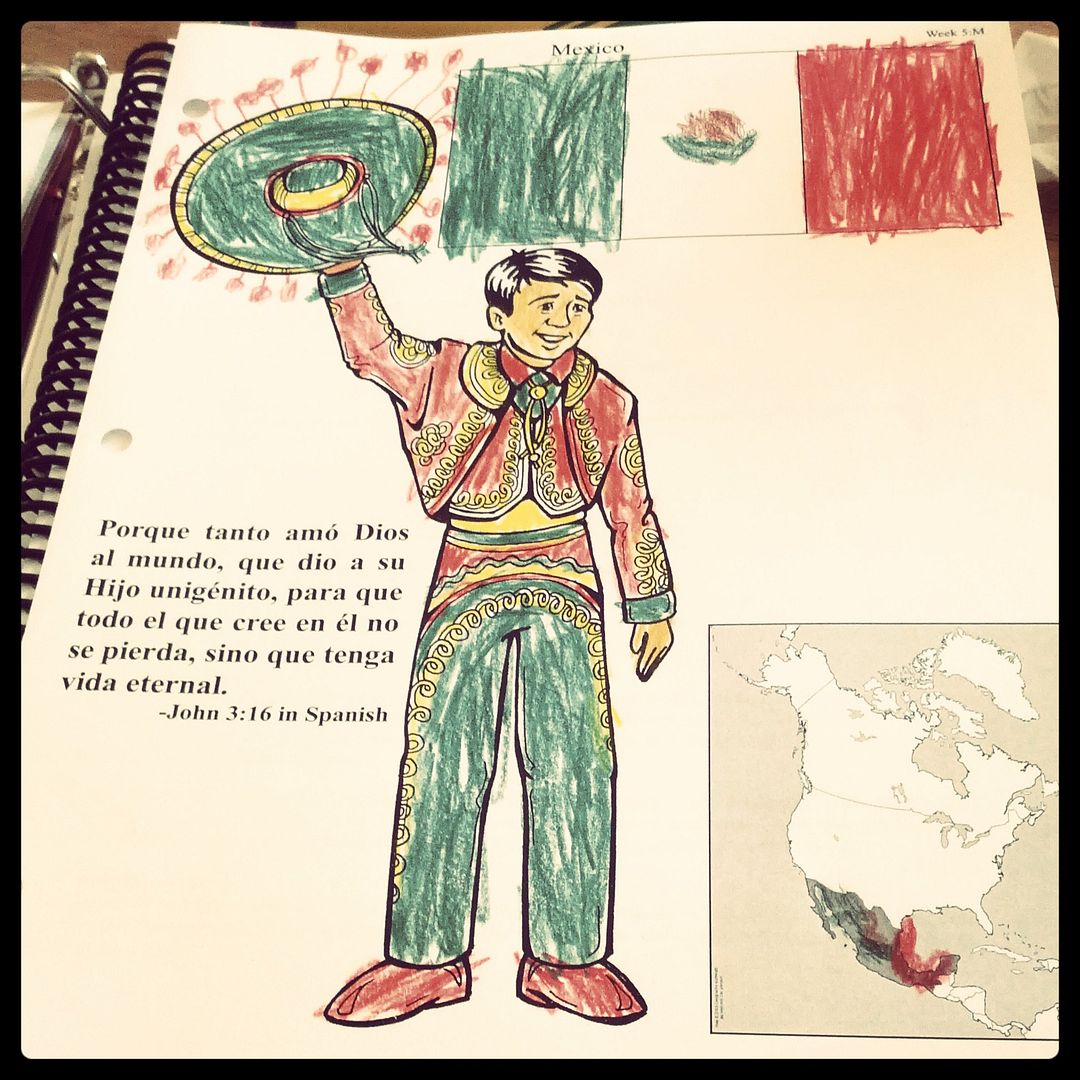 Love Preston's detailed coloring on this one!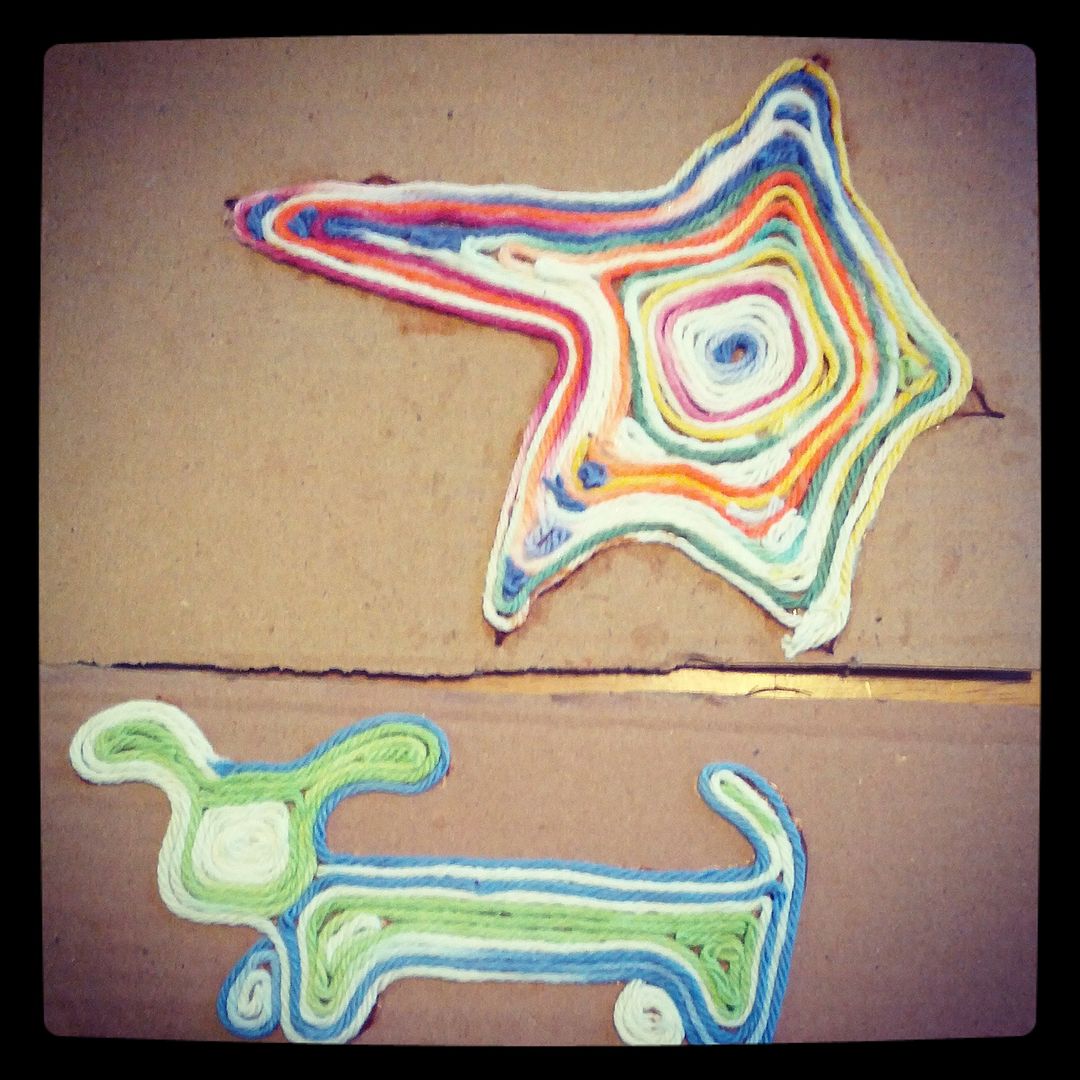 String art. I did the puppy w/Callen, Preston did the star.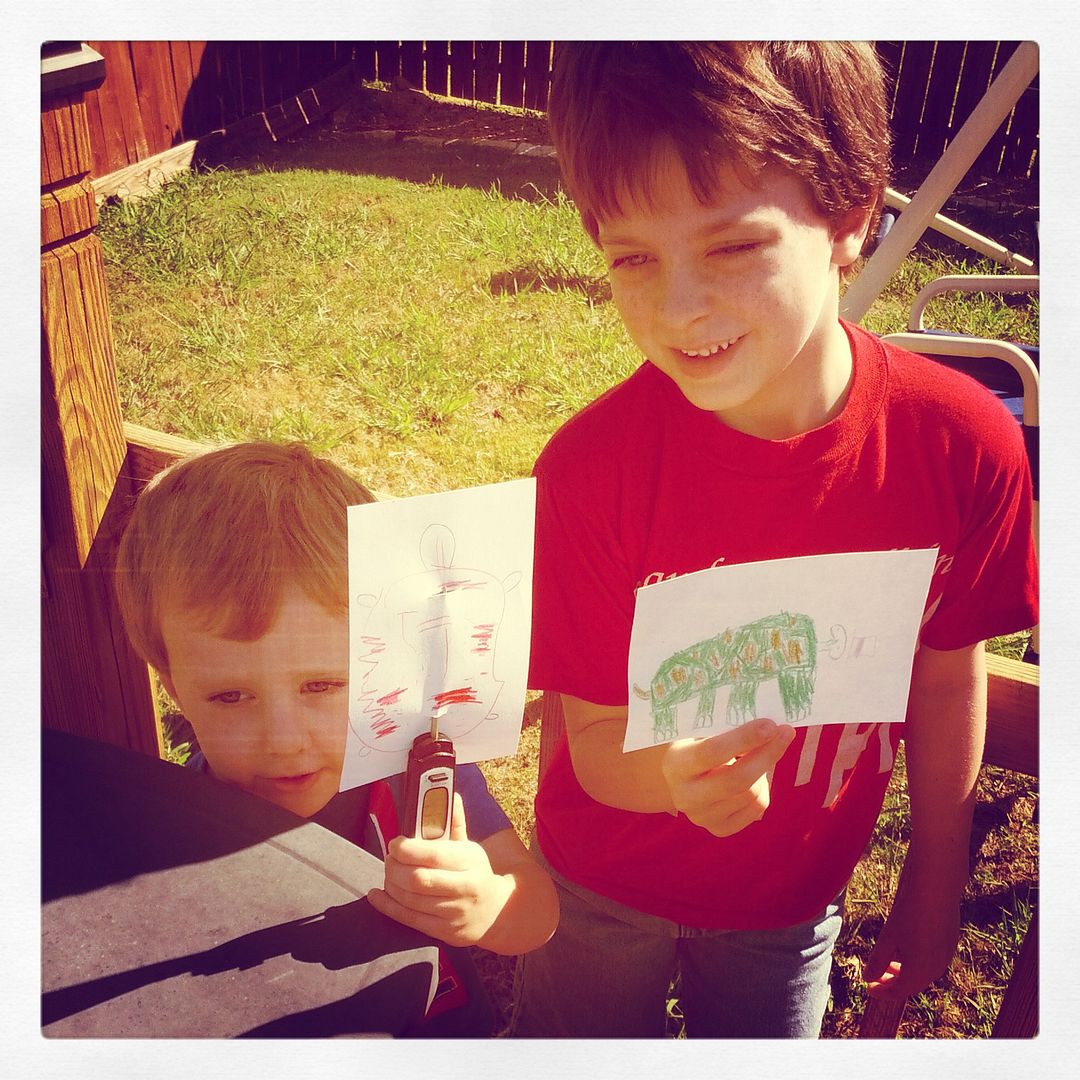 Seeing how turtles stay cool and warm in shade and sun.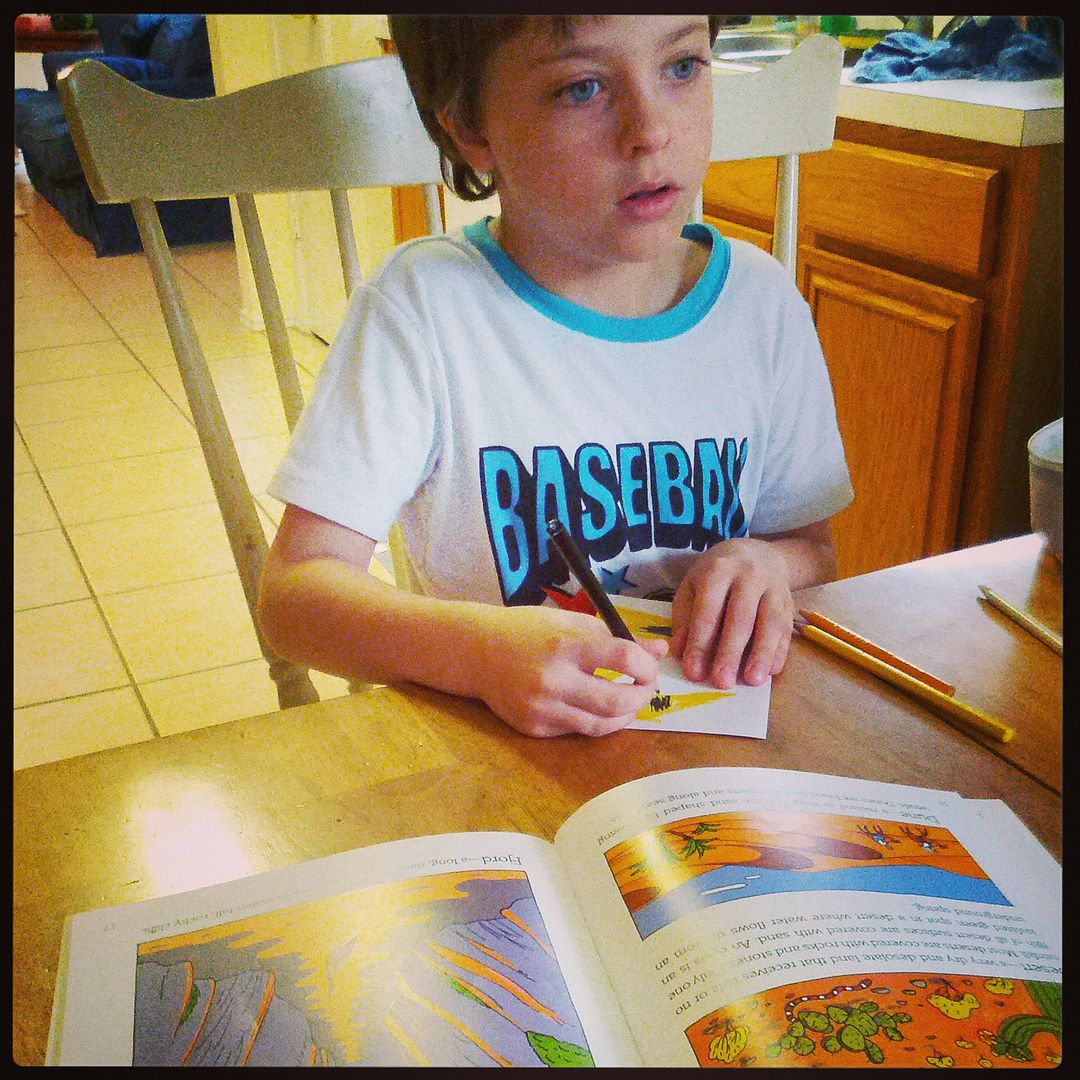 Geography vocabulary illustrations.
Preston reading a favorite book to cousin Trey.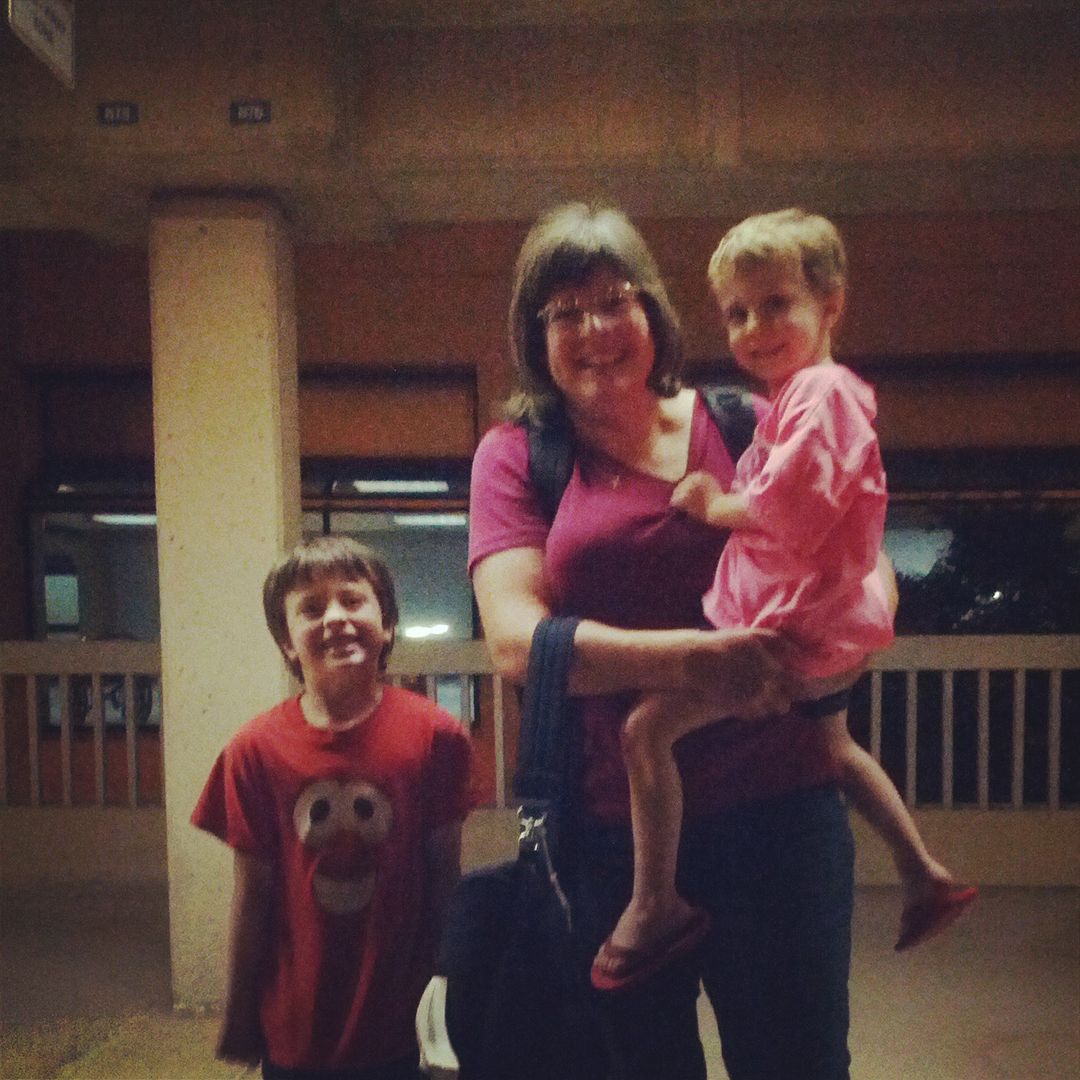 Grandma Jill's surprise visit!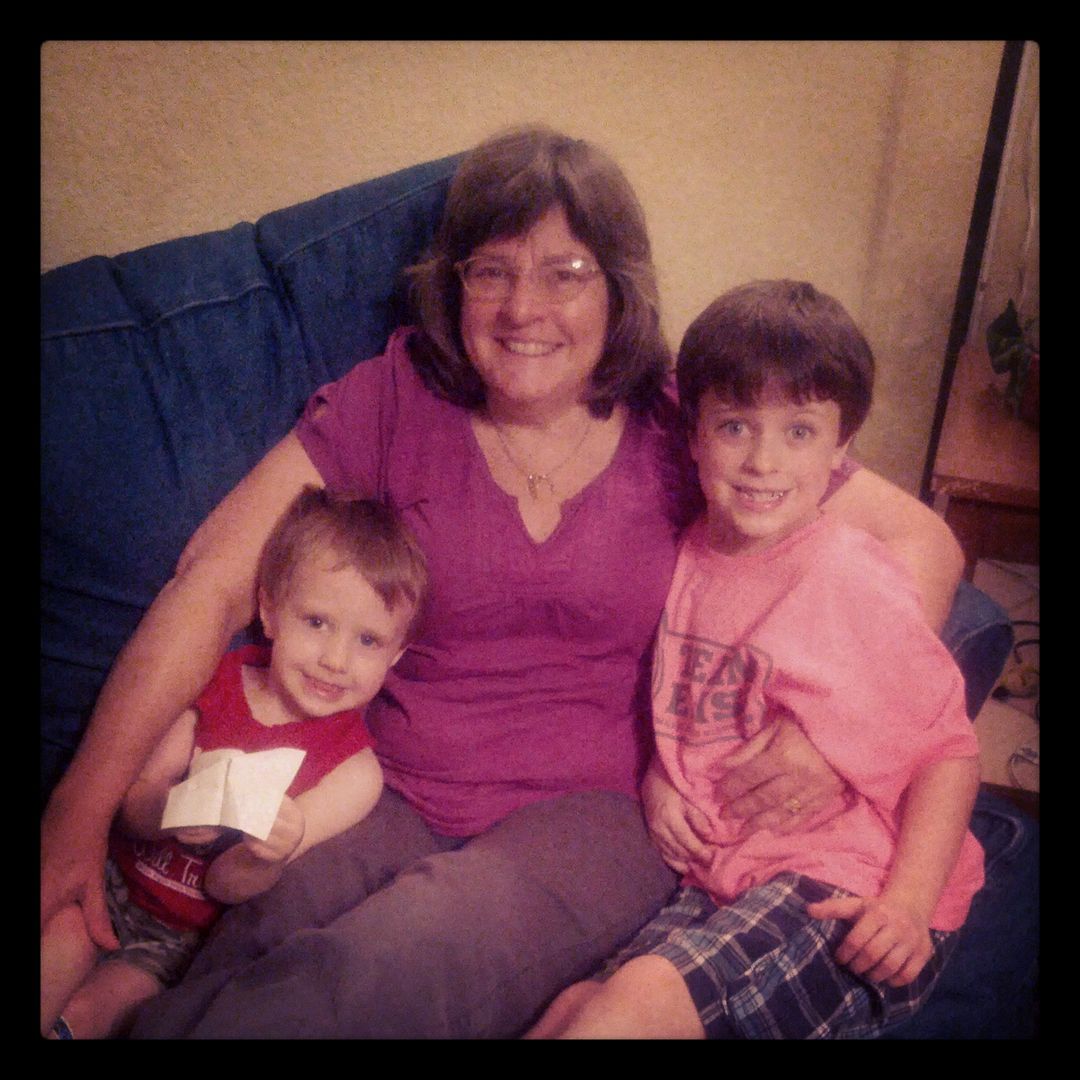 Enjoying their time with her!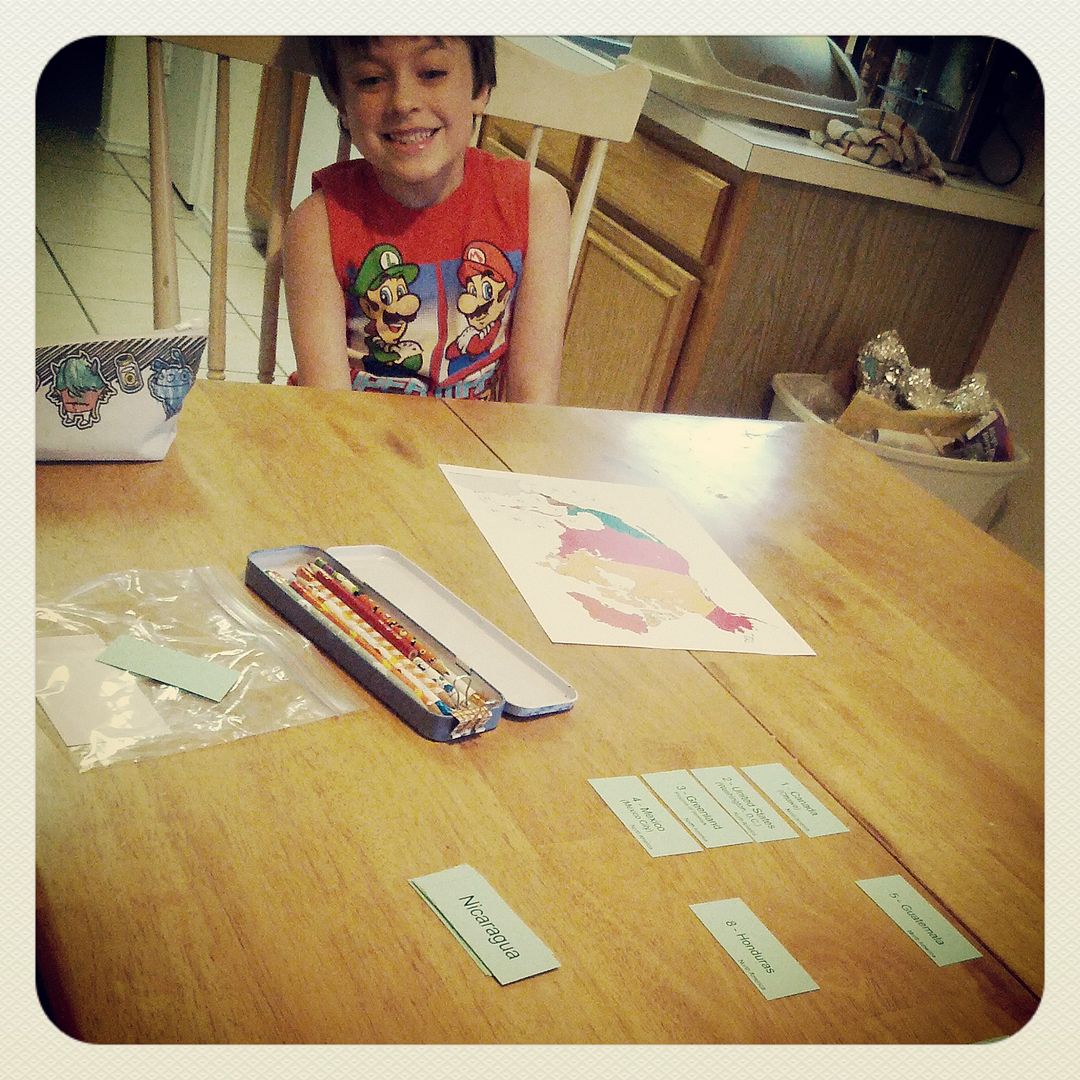 Playing Geography Game!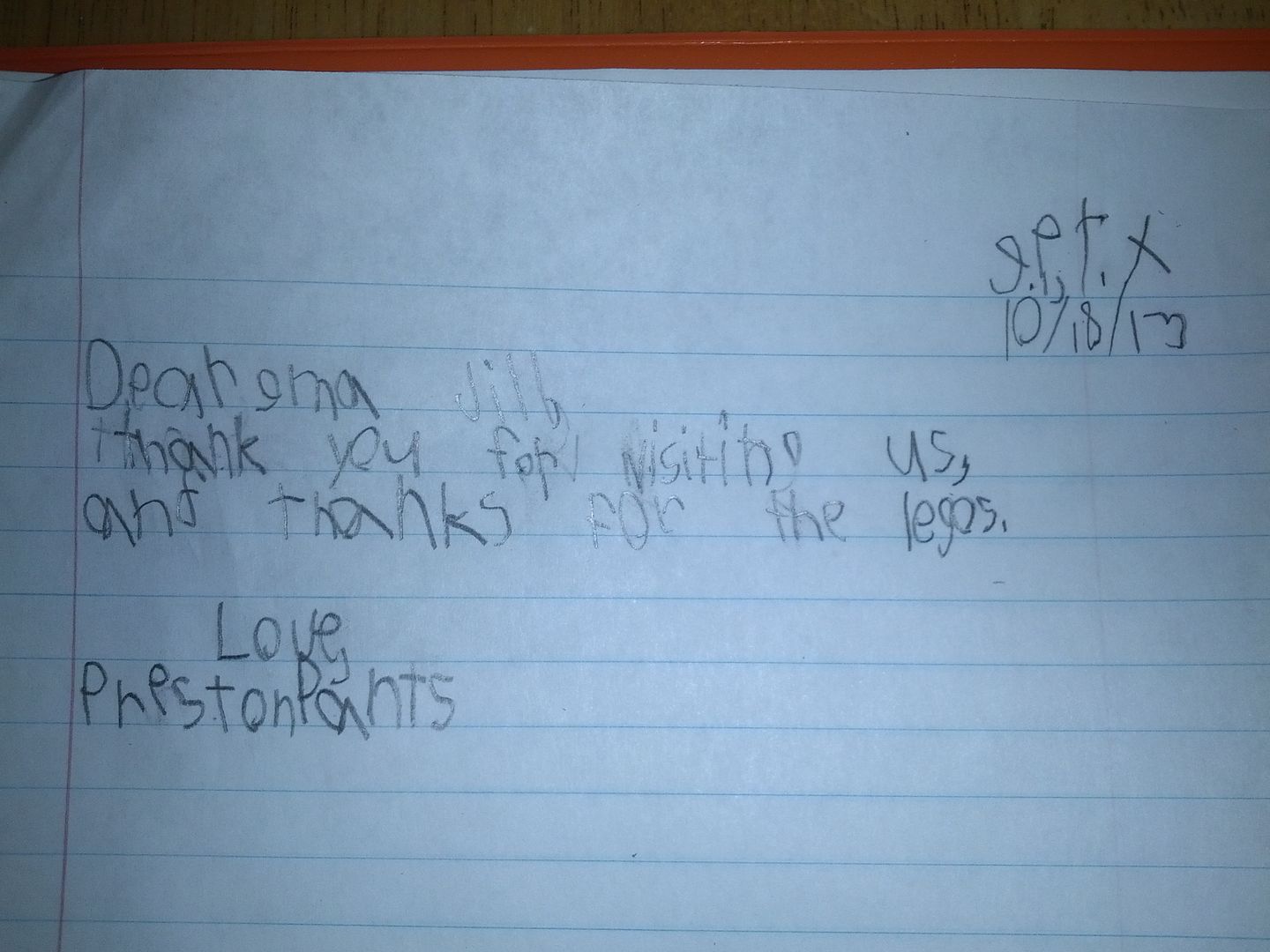 Letter writing assignment.
We will most likely be taking the next several weeks off for the move, so we won't be moving on to Canada just yet!