I pray that you and yours have a very merry and blessed Christmas!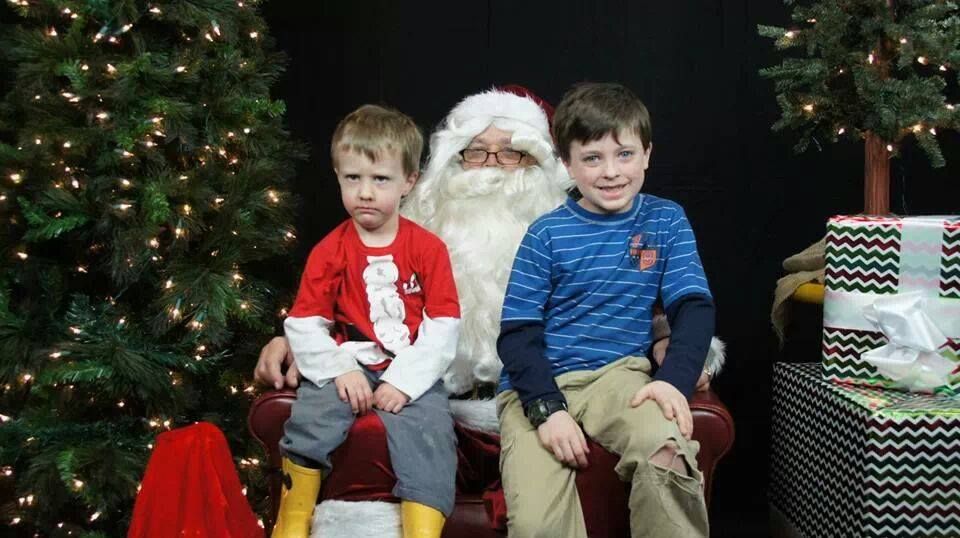 While the true story here is that Callen was just being grumpy (about taking a picture with Santa), I like to imagine that he's just a bit miffed to find he had showed up to this gala and someone else was wearing the same outfit as him. How embarrassing!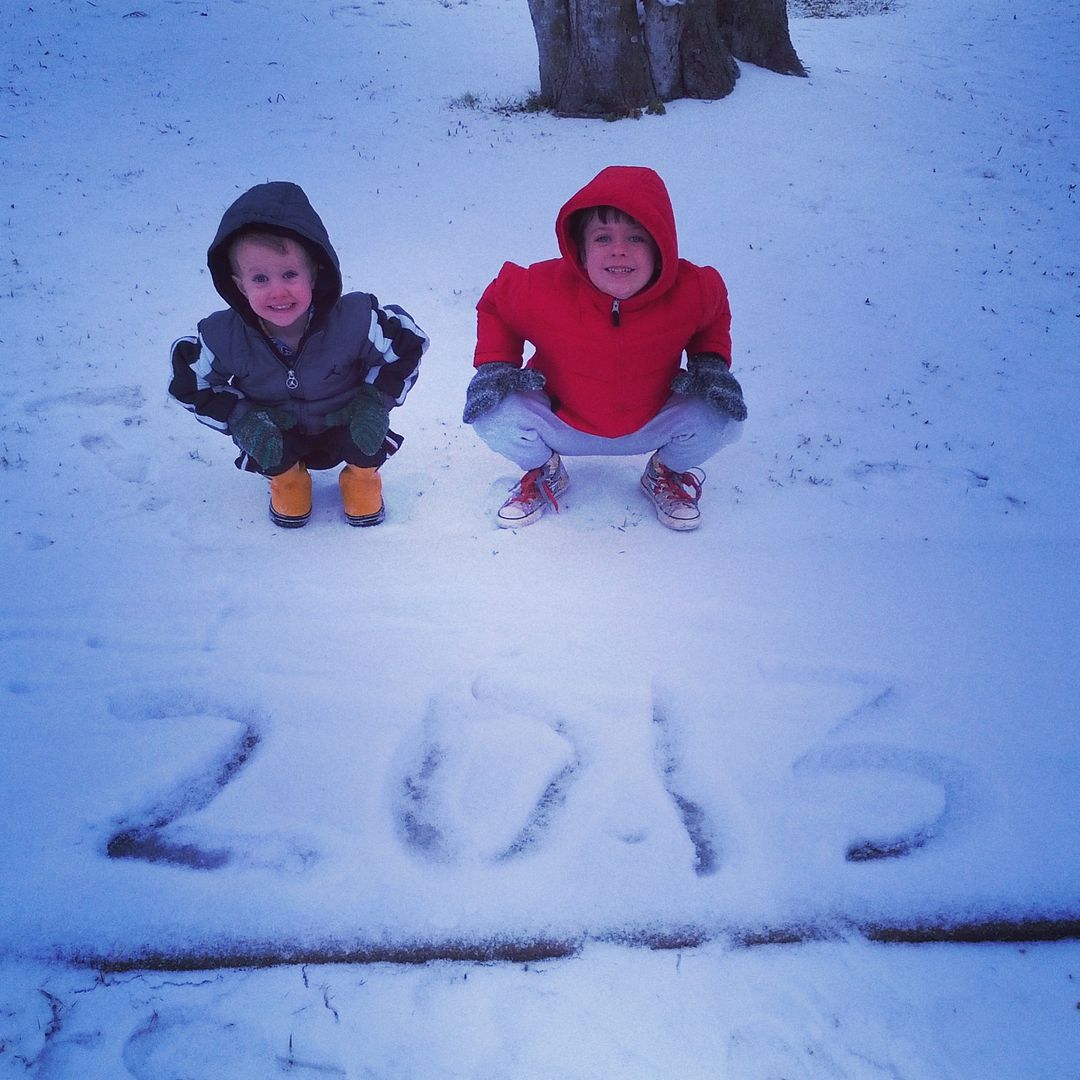 Don't be fooled, it's not snow. It's ICE. We had a crazy string of several days in a row where the entirety of Dallas-Fort Worth was iced in!
Our new house is a bit on the drafty side. No worries, though... layers and Daddy snuggles will keep them warm!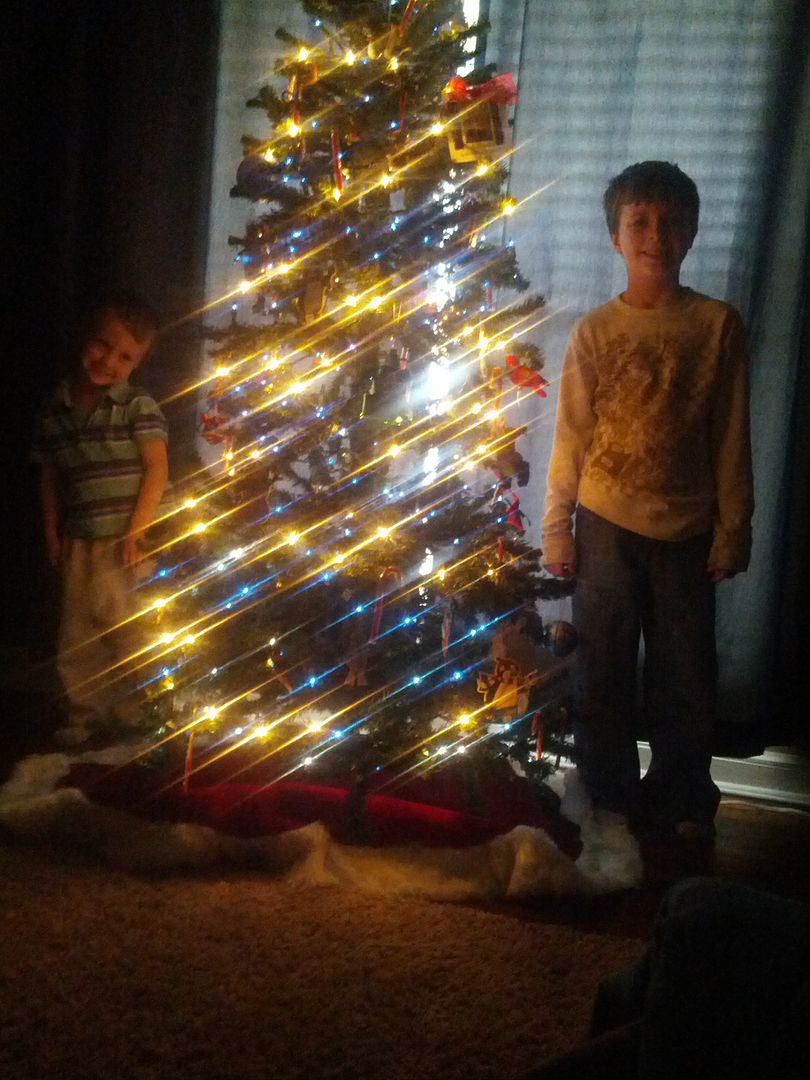 Anyway, again... Merry Christmas from my family to yours!!!