A few weeks ago, Michael and I decided that we should go out this year and cut down our own tree. We searched the internet for places not too far away that would still have good trees. And we settled on Canton Christmas Tree Farm. We didn't tell Preston where we were going, and when we got there we still made him figure it out - which took a few minutes, haha! That place was so awesome! They have a ton of fun things for the kiddos to do, yummy food and lots of trees of all sizes to choose from! The boys had a blast!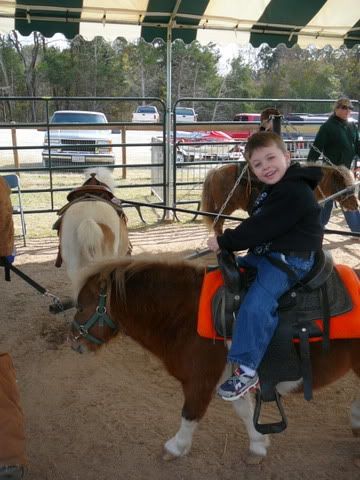 He was telling Callen "I'm riding a pony, baby!"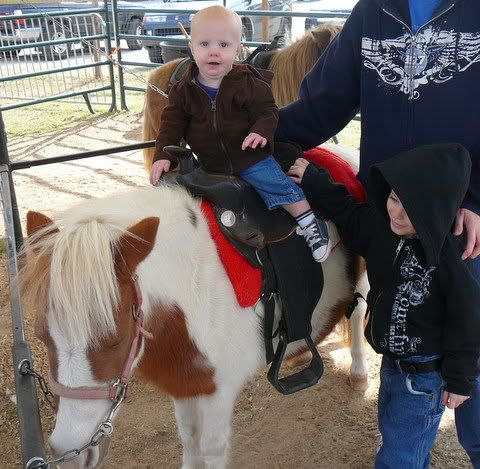 Callen loved petting the pony!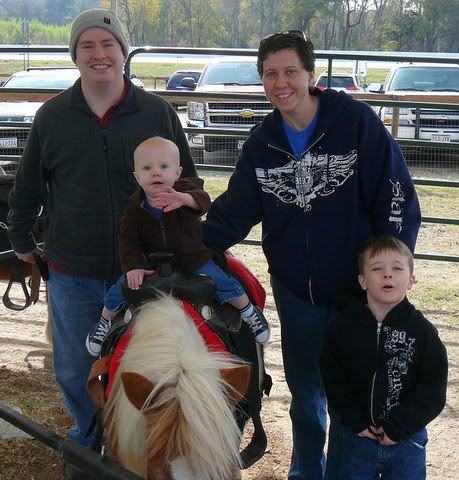 A family photo - yay! Preston is saying something about "poooony" haha.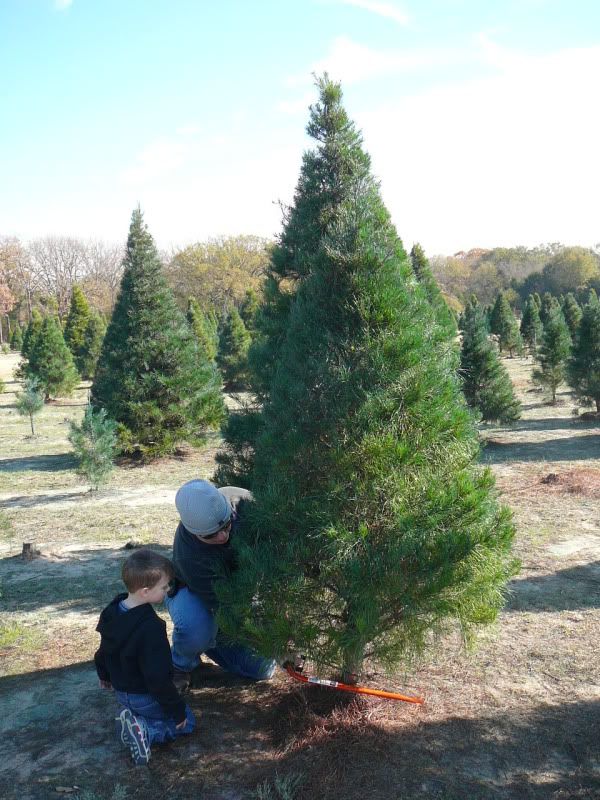 Saw, saw, saw.
I can definitely seeing us doing that again. So much fun! If you are looking for a place to go out and cut down a tree, check out
Canton Christmas Tree Farm
!