A year ago, at this time of nite... I was waiting for a certain someone's arrival: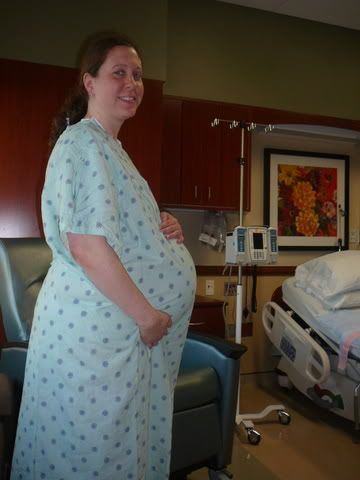 Tonite, this is what I'm looking at: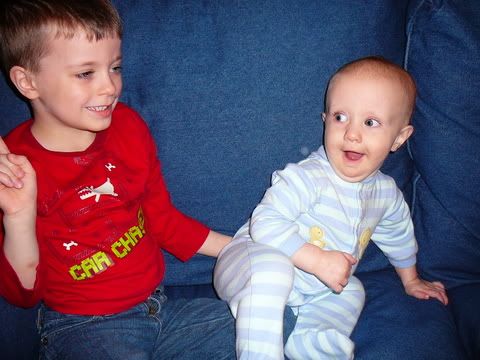 Callen reallllly wanted to get away, haha!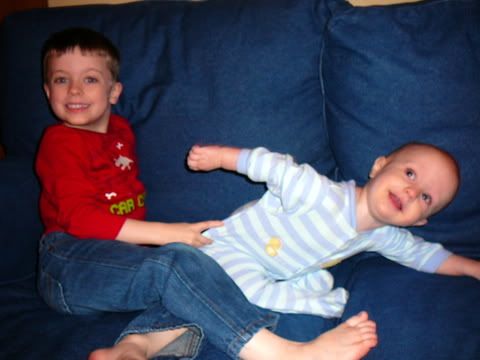 Oh, brothers!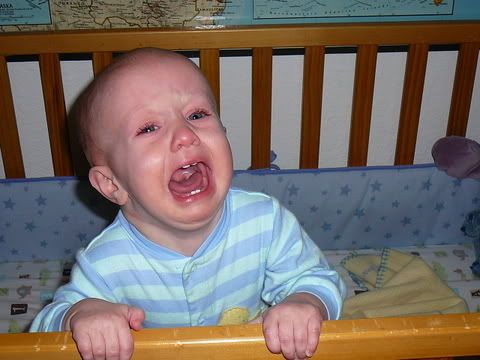 WAAAA! Hey, look at those teeth!
Good thing he cutened up:
Smiley face!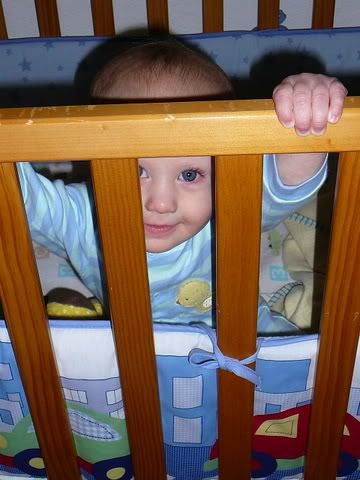 Playing peek-a-boo!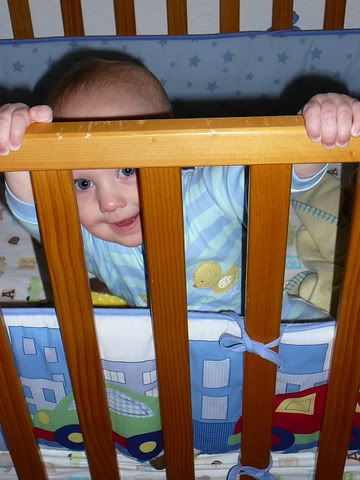 I see you.
A little comparison: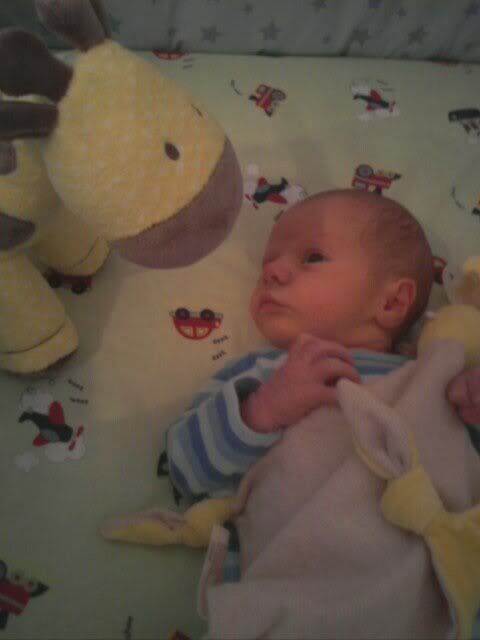 Menacing giraffe!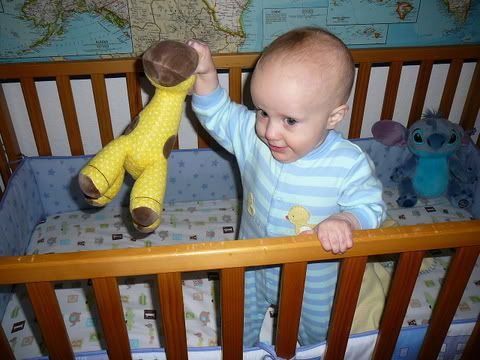 Did the giraffe shrink?