Yesterday we started off the celebration of Callen's First Birthday with breakfast of French Toast Sticks, which he LOVED!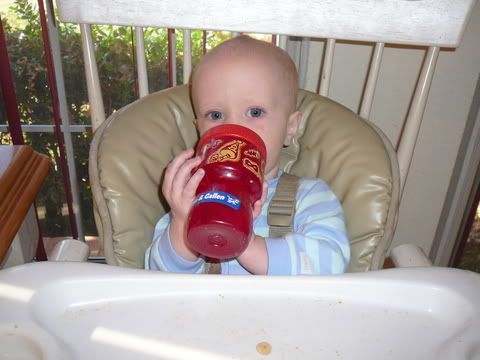 Yay, breakfast!
We upgraded our internet to fiber optics, and they threw in free cable for the month, so the AT&T man was here most of the morning wiring everything.
I'm the birthday boy!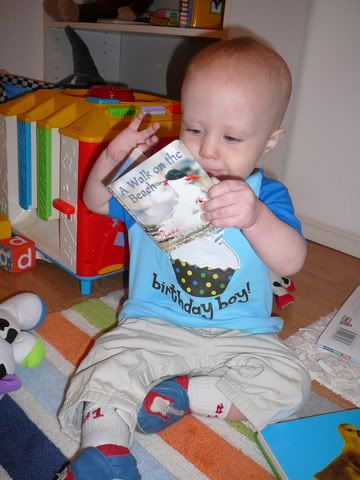 Loving some books!
When Michael got home we let Callen open up a present from us, a present from Preston and the present Great Grandma Syers sent him.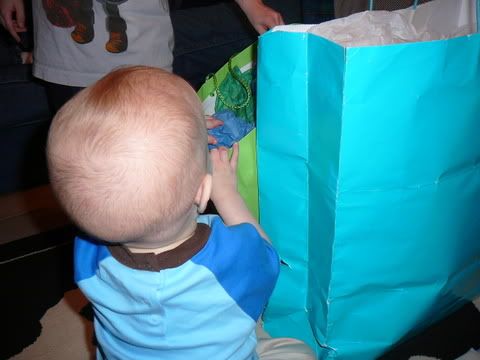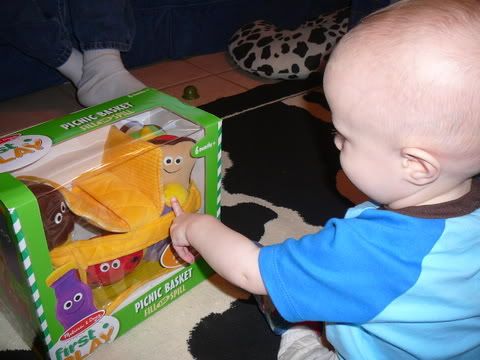 Picnic basket!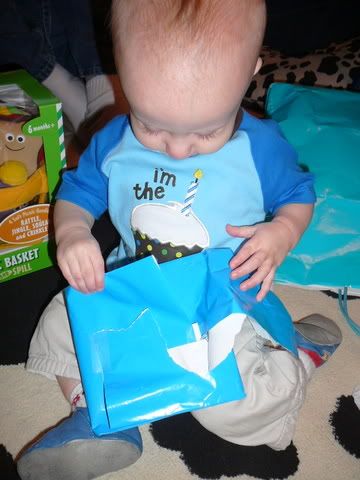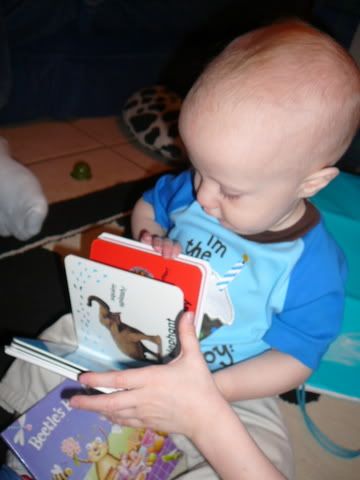 Yay, a boooook!
Then we picked up some pizza and had dinner with my mom. Callen loved the bits of breadsticks and cheese I gave him. He got to open a gift from my mom, a cute Lion Walker/Ride-On toy. So fun!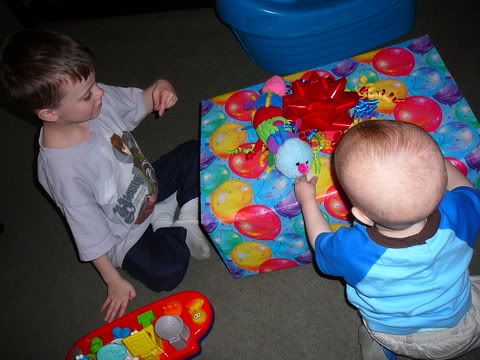 Fun wrapping!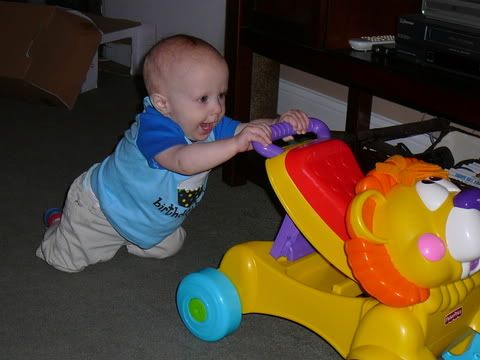 Weeeee!
Then we went to Braums for birthday icecream! We got Birthday Cake icecream, which was blue and he LOVED it! Yum, yum!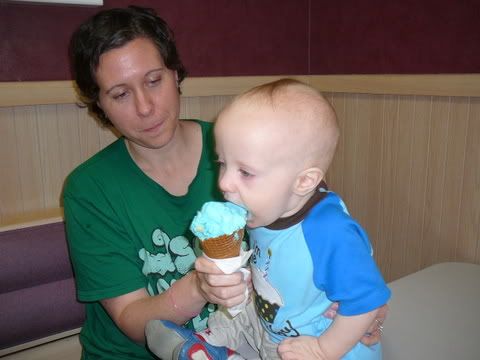 It was quite a day! We received a huge blessing in the mail, completely took us by surprise. God is so amazing! Then, just after that shock, I jumped up off the couch to grab Callen from getting something in the kitchen... only my toe got hung up in my pant leg, and down I went. Full force on both knees, soooo hard! Both knees instantly bruised dark blue and became swollen. Geez, such a klutz! They are still a mess, and huuurt!
----
Callen had his 1-year check up at the pediatrician on Tuesday, March 15th. He is 19.4lbs and 29" long. Dang, I thought for sure he was over 20-pounds! He jumped down to the 5th Percentile. Which doesn't mean anything, of course, other than that he's a very active boy so he's thinning out a bit. Anyway, everything else looked fine, and even though he had to get 3 shots... he was a very good boy at the doctor!