It took a lot to get Callen to nap this afternoon, and unfortunately he only barely fell asleep when it was nearing time for his party to start! It was enough time for me to get everything in place.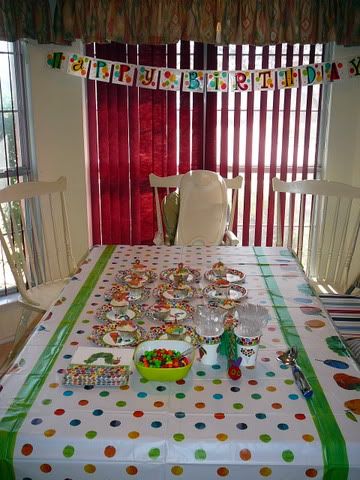 The set up
I had to wake him up when guests started to arrive, this made for a bit of a grumpy baby! He sat in the floor, everyone stared at him, and he decided he wasn't too into that. He fussed and cried a little, mostly just wanted to be held by Mommy. Poor guy!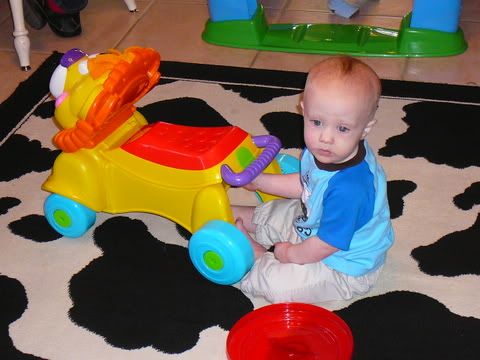 Sad baby, not enjoying the party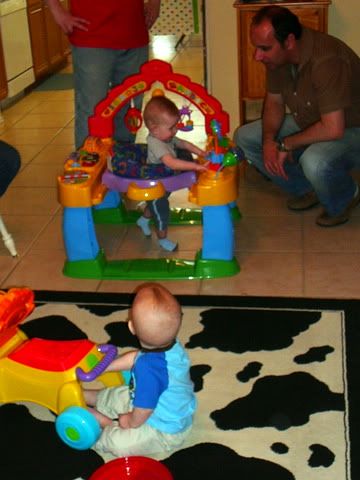 Watching Mattias play
We distracted him with some presents, but even that wasn't really enough. He was still not too into this whole party thing.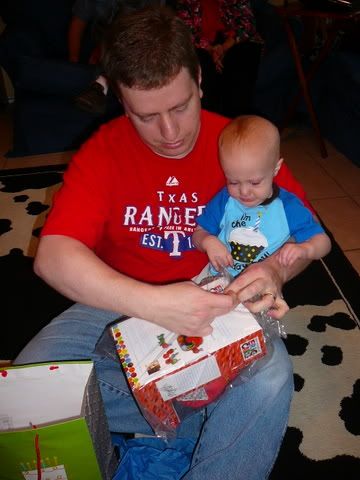 Tearful Callen!
He got lots of Very Hungry Caterpillar things (that was the theme of his party) like Robeez and a video.. and he also got some neat Little People vehicles, some swim wear and more!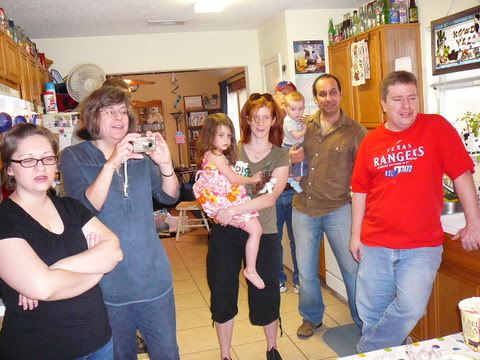 Everybody sing!
Everyone gathered around to sing "Happy Birthday" to him, and he was still a little unsure about all the attention. Preston helped him blow out the candle on his cupcake.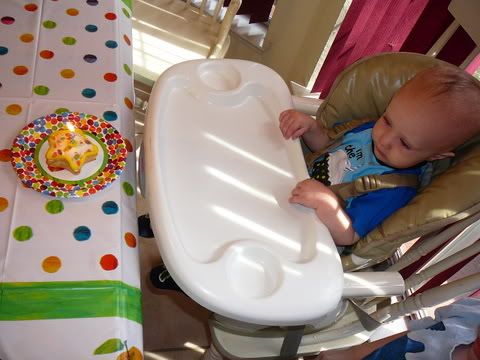 He's thinking, "What in the world?"
But he didn't need ANY help eating it all up himself! Once he got ahold of that cupcake, no more frowny face from that guy! Super happy baby, yay!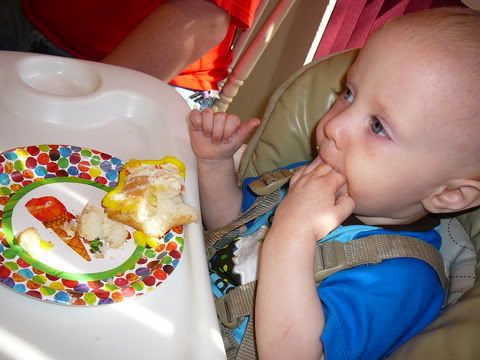 This is tasty!!!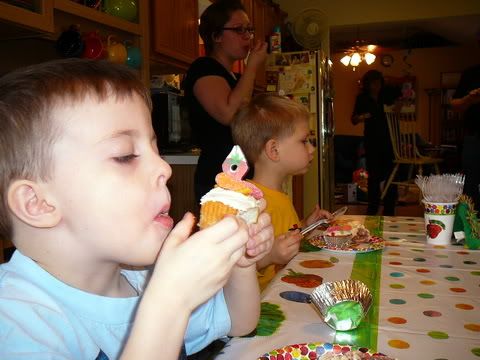 Brother likes it!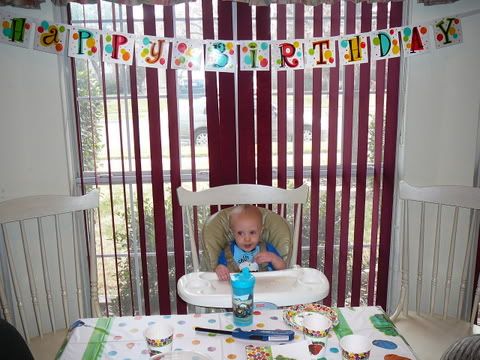 Happy baby!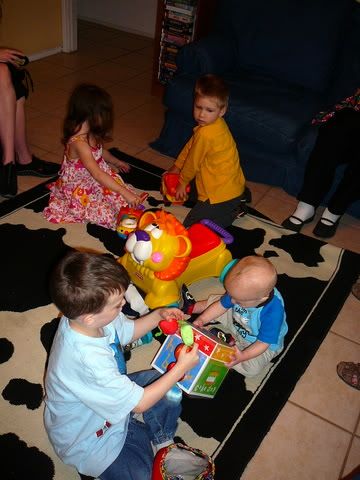 Playing with the presents.
Here's what the cupcakes looked like: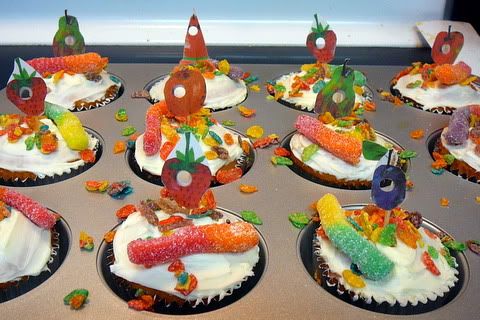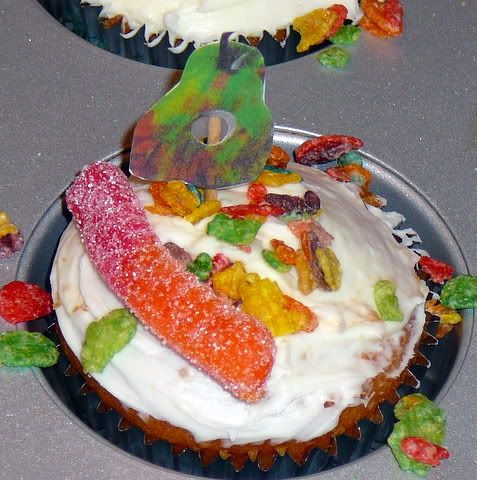 Plain white cupcakes with vanilla frosting. Then I added some Fruity Pebbles (they looked like the dots in the Caterpillar book!), a sour gummy worm (pretend it's a caterpillar!) and little fruit from the book to top it off! They were cute and tasty, if I do say so myself! So glad that Callen was happier after the cupcakes, poor little guy. He really needed more of a nap, so that's what he's doing now. Yay!