Jill and I took the boys out to attempt some bluebonnet pictures this morning. Both kids were in great moods to start off with, so I was hopeful we'd have a successful outing. Ehhhh, well, it could have been worse I suppose. Neither of the boys were too cooperative when it came to posing... or looking at the camera. Which resulted in a bunch of photos of the top, back or sides of their heads. Oh well. They got to get out and enjoy nature... so that's a plus. Between the two of us I think we got a small handful of photos that weren't downright awful. Haha.
Before we even got in the car, Preston discovered that Grandma had a bluebonnet on her license plate!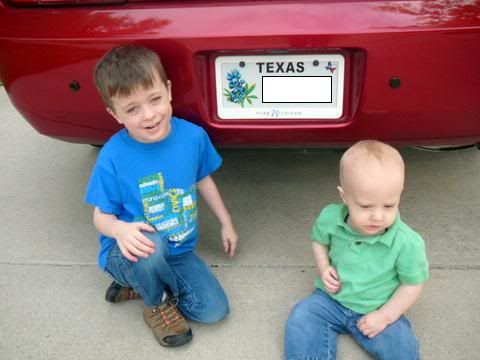 Grandma drives a Mustang, ya know.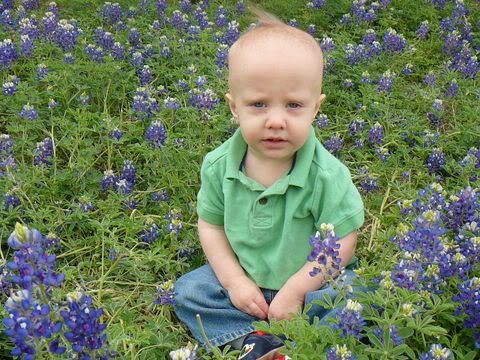 Why are we doing this again?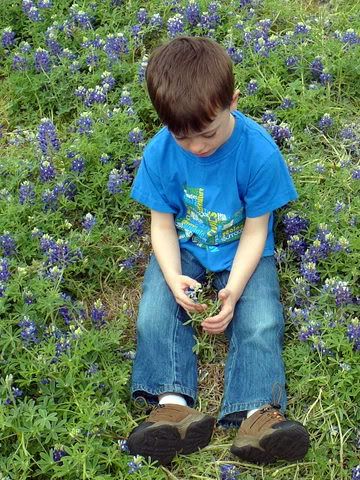 That's my Emo Boy!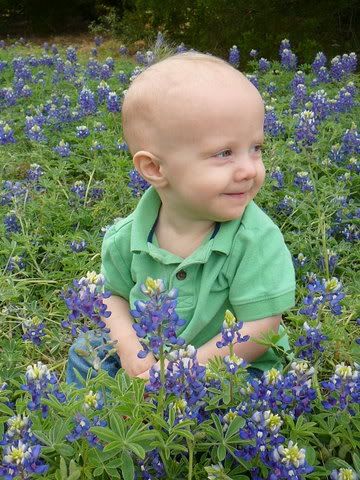 I caught a sweet face! Yay!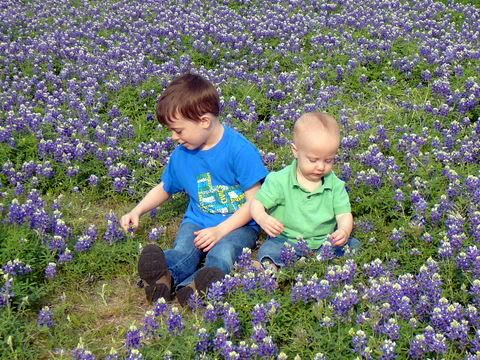 They were interested in the flowers.
They definitely had more fun at the park afterwards though...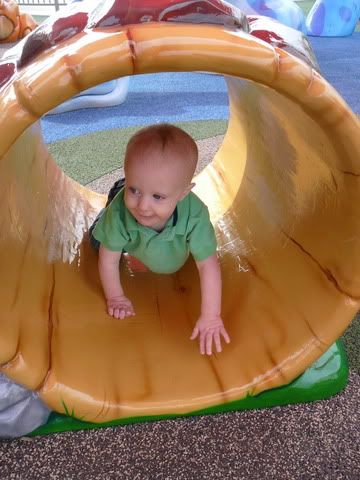 Back and forth, in and out of this log!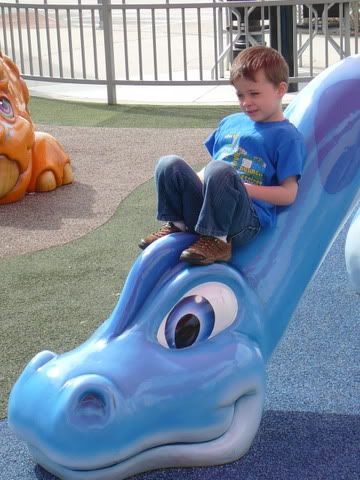 Taking a break from running around.
A little comparison from last year's bluebonnet pictures...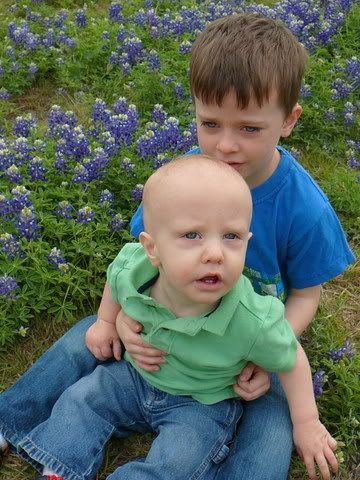 Clark Boys 2011
Clark Boys 2010


I think it's safe to say that they've grown a bit in the past year! Haha!