It's Party Time! Blog hop party time, that is.
5MinutesForMom.com
is hosting it's 5th Annual Ultimate Blog Party. Not sure what that means?
Click here
and read more about it. It's basically a chance to find some bloggy friends. And to have your blog visited by others as well! Oh, and there's a ton of prizes involved... you could win some rad things this week! So, if you have a blog... you're invited! Let's party!
Hey, it's Jade! No really!
A little about me and my blog... My name is Jade and I'm a blog-a-holic. Wait... sorry. Well, I DO love blogging and reading blogs (my Google Reader is about to burst at the seams!). My blog is a smorgasbord of random musings, parenting adventures,
frugal
findings, book and product
reviews
(including the occasional giveaway) and this is where I record the ins and outs of our first year attempting
homeschool
- I have a Kindergartener! I've been married to my husband, Michael, for 9 years.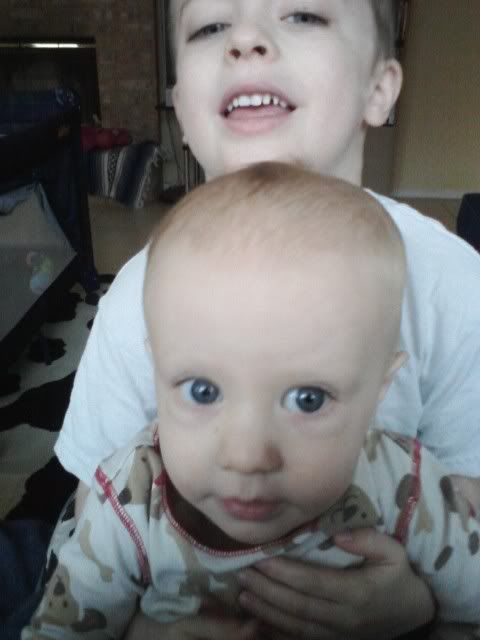 T-R-O-U-B-L-E!
We have two boys, Preston and Callen, and we live in Grand Prairie, Texas, located between Dallas and Fort Worth. My rugrats keep me on my toes and provide excellent blog fodder as well! Watch for the
Prestonisms
, as my 5-year-old is a wee bit big for his own britches quite often!
Please leave a comment to say hello!