We had a cookout with Michael's parents on Sunday after church. And, even though Michael had to work on Monday for a little while, we were able to get out and attend a Fourth of July Celebration in Irving on Monday evening. We had dinner at the Italian Cafe in Las Colinas, visisted the Mustangs and got to play a little at the water slides and bounce houses they had set up. Preston and Michael got to enjoy the Irving Symphony play some patriotic tunes! Then, of course, fireworks!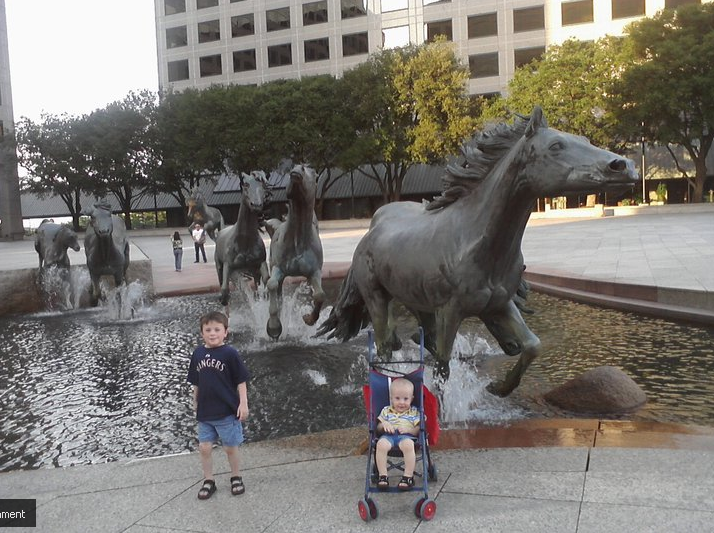 Mustangs!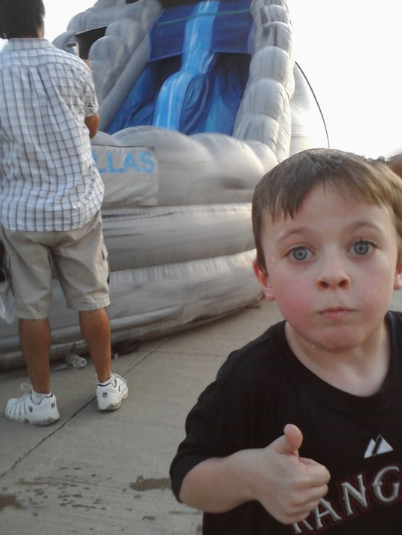 Having fun in the water!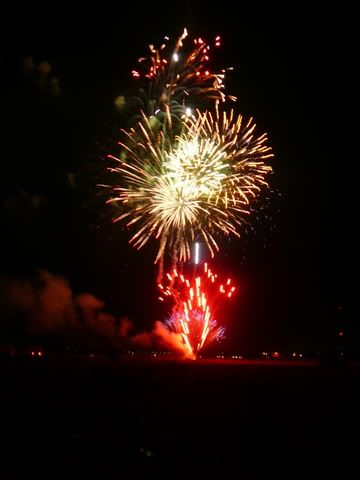 Boom! Boom!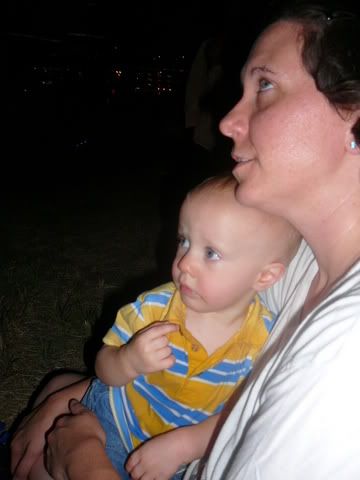 A little nervous about it all.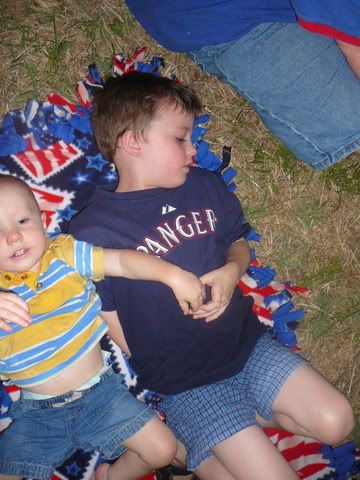 Watching the fireworks together.
I was curious as to how Callen would react to the fireworks, they were pretty close and really loud. He was sitting in front of me, and when it started, he turned around and crawled up in my lap and hugged my neck, then turned his head so he could still keep an eye on 'em. After a little while, he sat in my lap and watched for a bit. And finally, he got comfortable with 'em and sat/laid on the blanket with Preston. He kept saying "Boom!" and smacking his head with his hand. Haha!