We got Callen's first "professional" hair cut yesterday. A few months ago, Michael gave him a
bit of trim
... but it grew back pretty fast and since Daddy was going to get a hair cut, we decided Callen should too. We took him to the very same SportsClips where Preston got his first hair cut! Callen behaved so well, sat still and patient and just watched the lady do her work. I was a bit nervous that he'd freak out or something, since it was well after he should have had a nap! He did great, though!
Callen Levi's first pro hair cut, at SportsClips, August 19th, 2012 (29 months old)...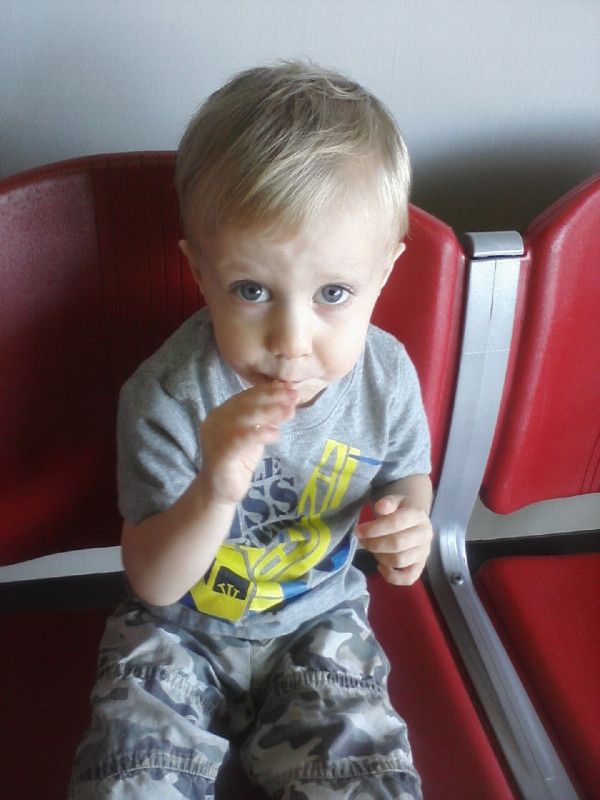 Handsome boy, Callen!
Preston James' first pro hair cut at SportsClips, August 18th, 2007 (20 months old)...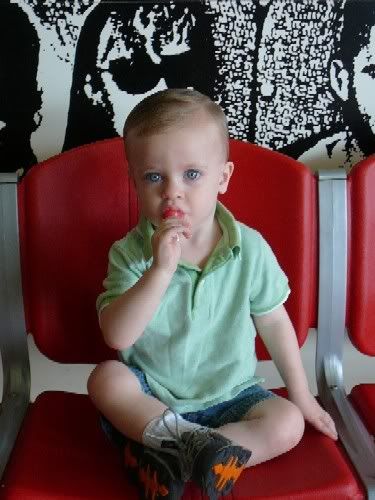 Handsome boy, Preston!
It's funny that their haircuts happened on nearly the same day... 5 years apart. Haha.