Our "school room" is in our kitchen. Our house is just too small to have our stuff anywhere else, and it works well for us. Yes, I drool over other people's rooms dedicated solely to "school" (or at least store and organizer their stuff!) but I TRY not to covet too much. God has blessed me with the opportunity to be doing this, and we can learn ANYWHERE!
We do the majority of our work at the kitchen table, followed by the desk in the bedroom where the computer is, and, of course, the couch and living room floor. And sometimes the van. But, yes, the kitchen table is our main focus point. My husband is awesome (he was completely homeschooled, so he understands) and has allowed me to "decorate" the walls of our kitchen with school stuff. We have our workboxes, posters, timeline, art showcase and supplies all over the place in there, and it's a cluttered mess... but it works. We have books and supplies also stored in my closet and in Preston's closet!
Some pictures of our "school room":
Our workboxes and wall stuffs, to the right of table.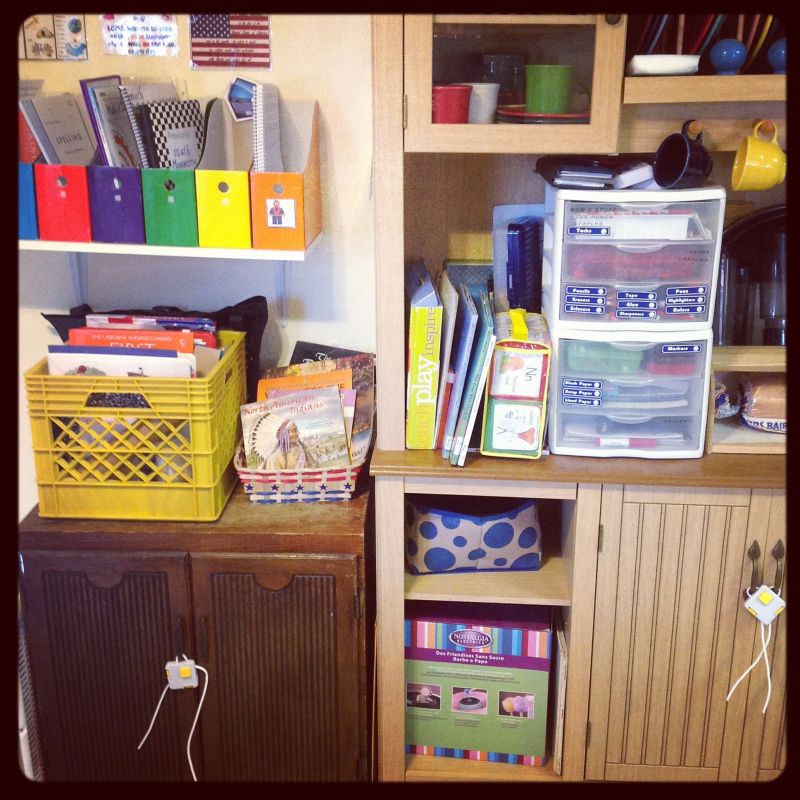 Larger view, including supply area, both cabinets are full!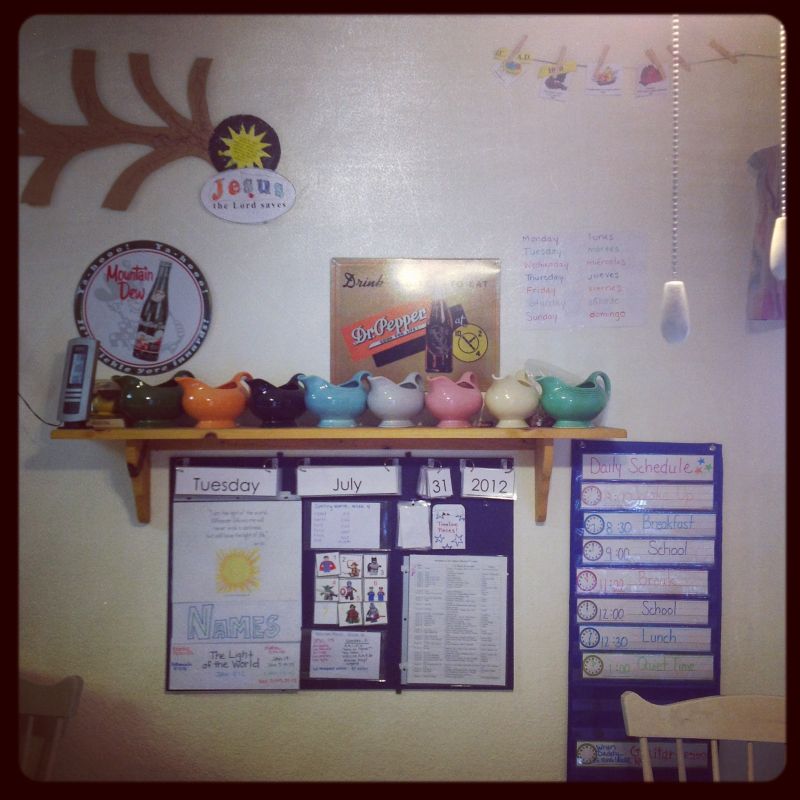 Morning Board, posters and timeline, to the left of table.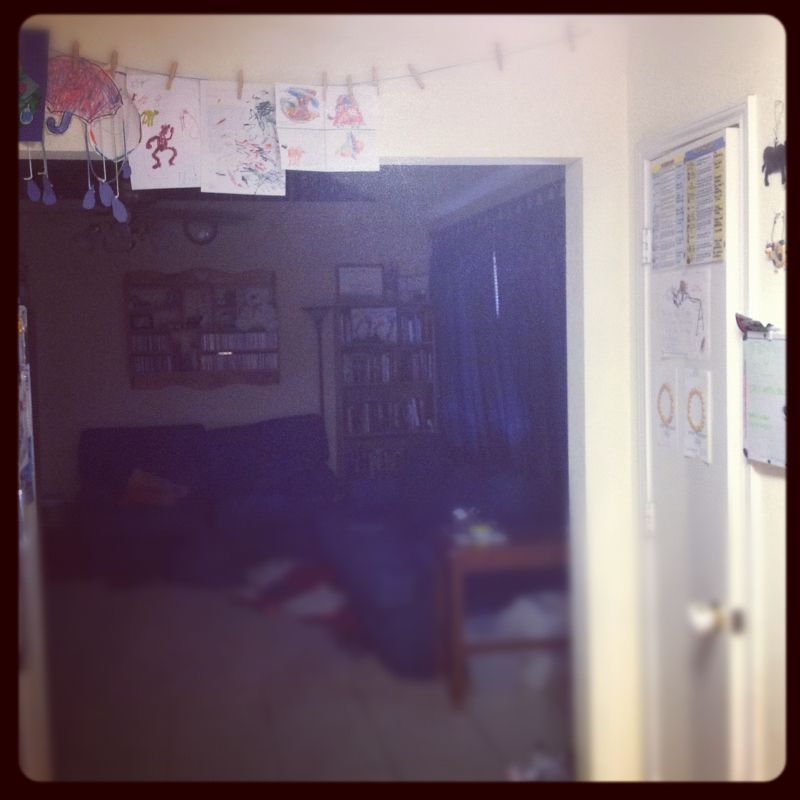 Artwork display area above door & on pantry door.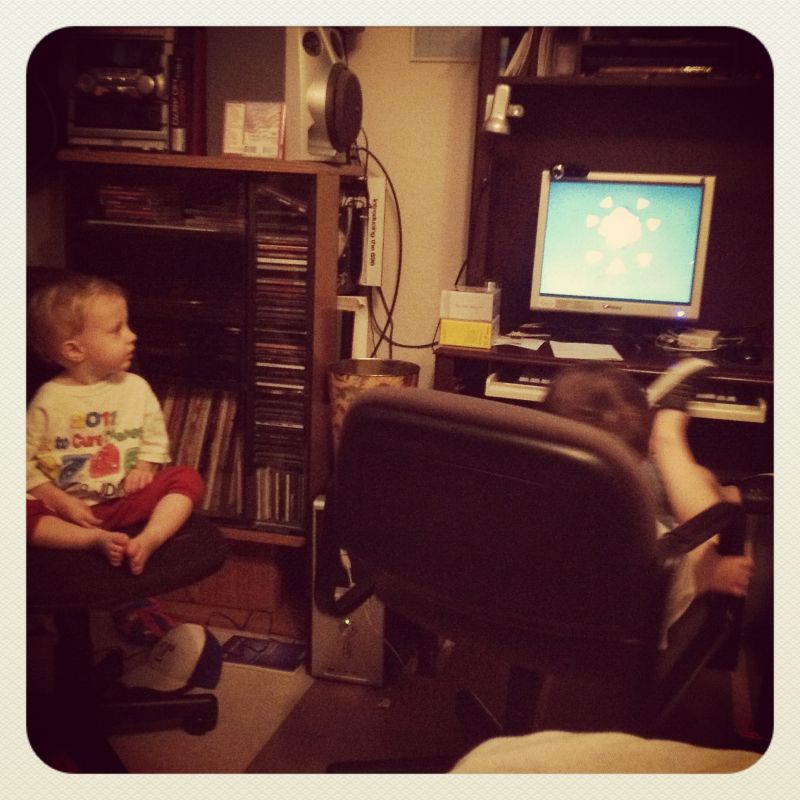 Computer time in our bedroom.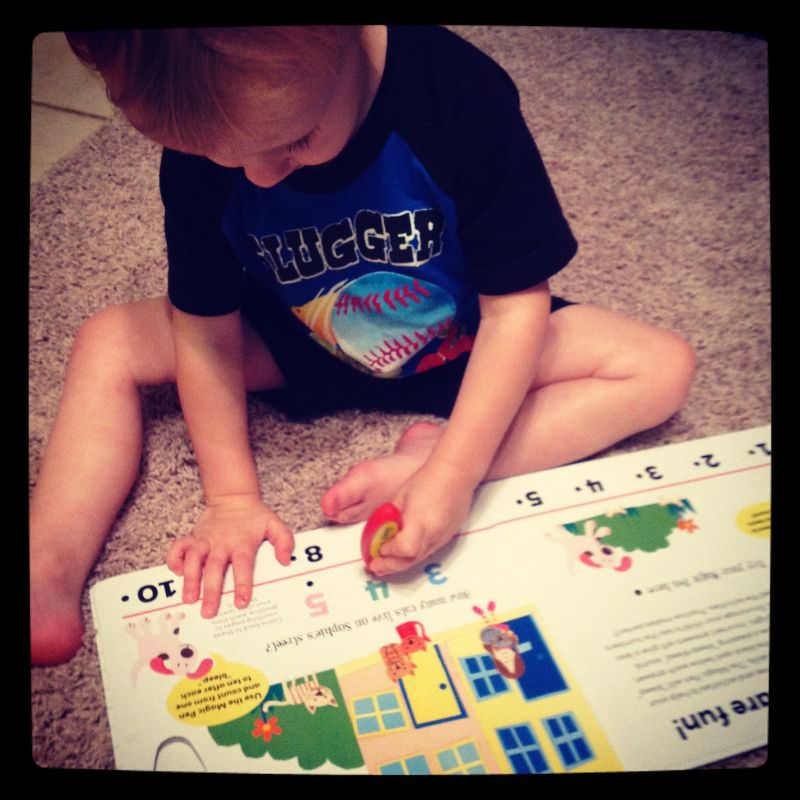 In the living room floor.
Where do you school?