I love being part of
House Party
, y'all, and this morning I hosted the best House Party yet! I was excited to be accepted for the Fisher-Price new toys campaign, but I had no idea what I would be receiving until a 57-pound box landed on my door step a few weeks ago!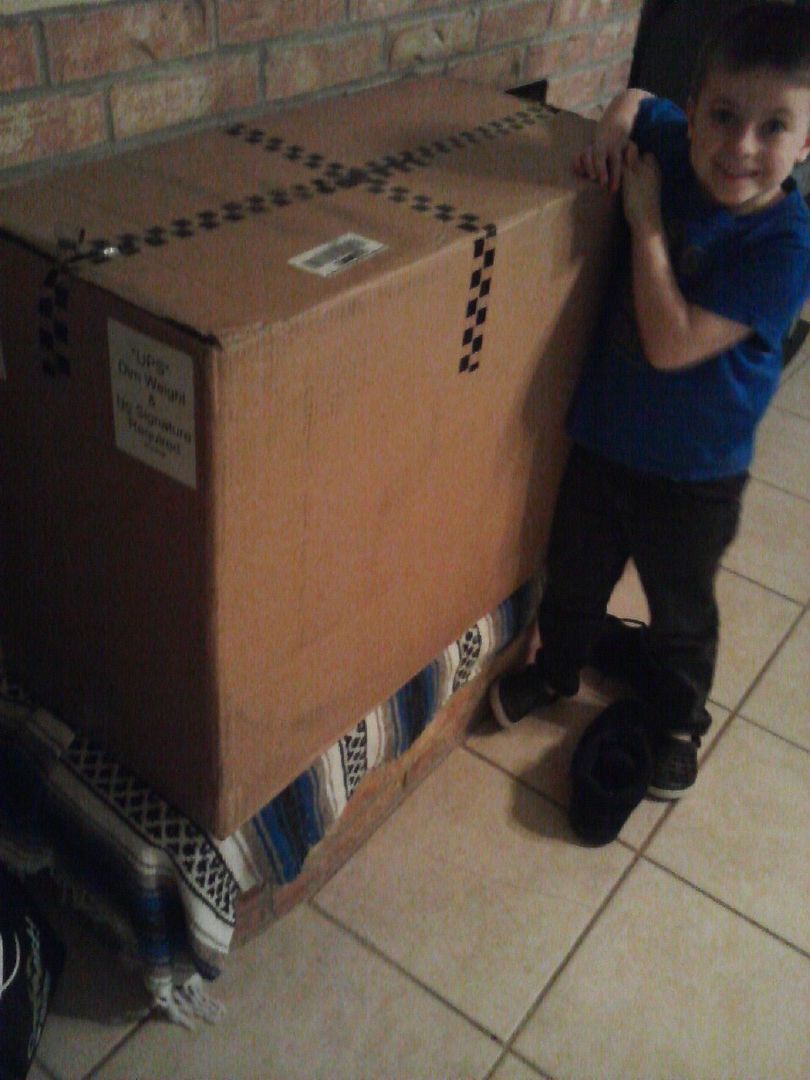 Can we open it? Now? Can we? Huh? Please?
FIFTY-SEVEN POUNDS of toys, and actually... more than that, because a second box followed a few days later with even more things for the goody bags! Crazy!
A few days after that giant box arrived, we couldn't take it anymore and just had to open it and at least peek at what was inside!
Just a peek, boys.
Um, ok, maybe more than a peek!
Wowzers. We didn't take anything out of it's packaging, but boy did we drool over these fun toys!
And finally, last night, we pulled the box out again and started unloading the stuff. The first thing we put together was the
Fisher-Price Little People Disney Princess Songs Palace
. Wow, say that three times fast, eh? Let me tell you something, it's cute, but my gosh, it was a booger to put together! We tried about seven different screw drivers to find one that was thin enough to get down these little tubes yet big enough to catch the cross of the screws. I finally got everything put together only to discover that it required 3 AAA batteries, and all we were sent was AA. So, my sweet husband had to run to the store for us so we'd be ready for our morning party! Thank you, husband! Anyway, the castle came with Cinderella and Snow White Little People, but we also received two 2-packs: Cinderella (in a wedding dress) with Prince Charming and Ariel with Aurora. I didn't figure my boys would care much for this one, but Callen proved me wrong. He enjoyed playing with the princesses... he liked shoving them out of the castle windows. Not even kidding. He's 2, he knows how to play with girl stuff. Ha!
My husband then stepped in and put together the Fisher-Price Wheelies Loops 'n' Swoops Amusement Park. He did it super fast, super easy. Figures.
When the boys woke up the next morning and came into the living room, it looked like Christmas morning had come early. Nope, sorry kiddos, it's just the first day of Fall!
Santa came early!
Finally, guests began to arrive and the party could start. The kids dove right in... slightly unsure of what to play with first! Parents stood around amazed at all the fun stuff I got sent... FOR FREE! Lol. Yep, House Party is awesome!!!
The girls especially enjoyed the Palace.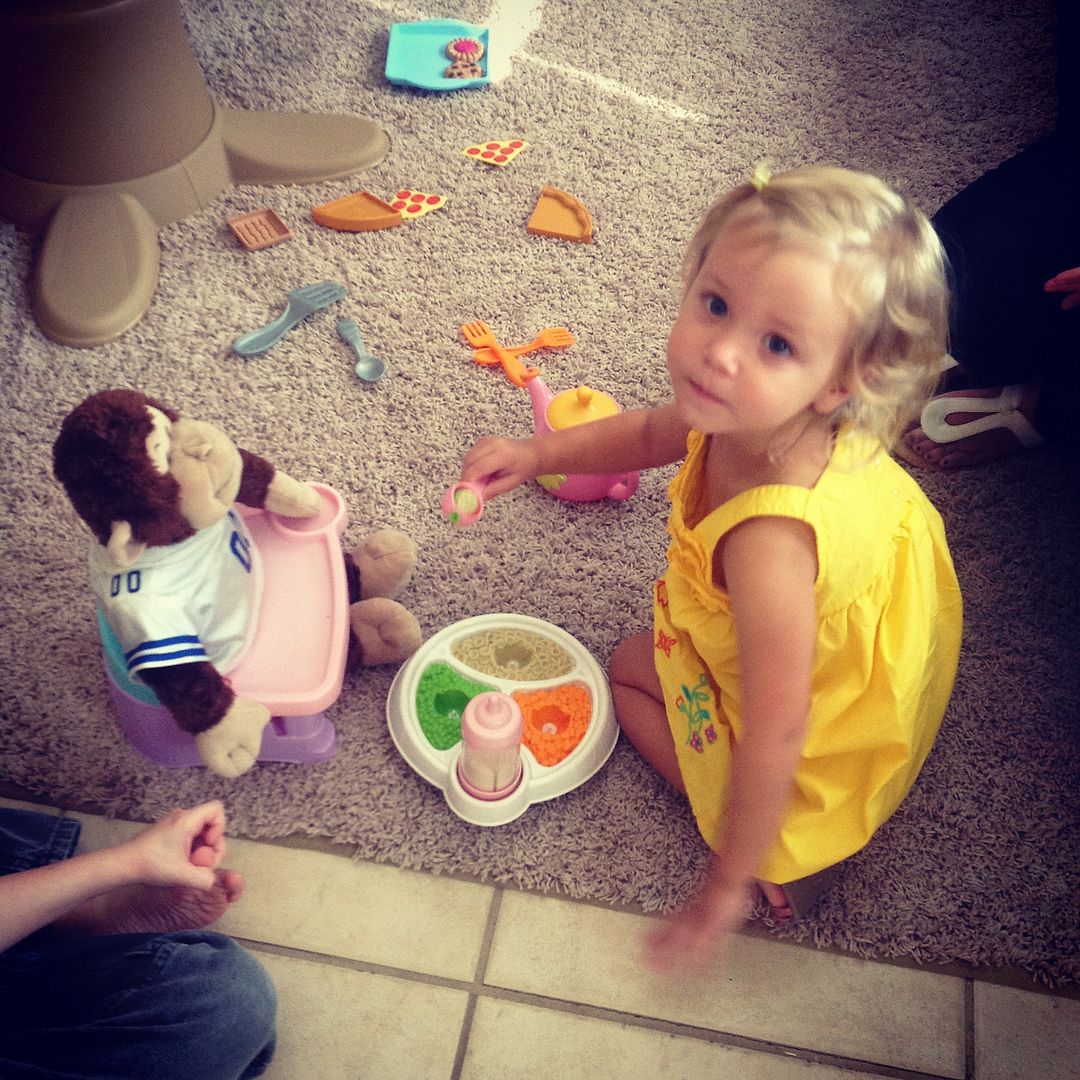 Feeding the baby... monkey. I have boys, we don't have dolls.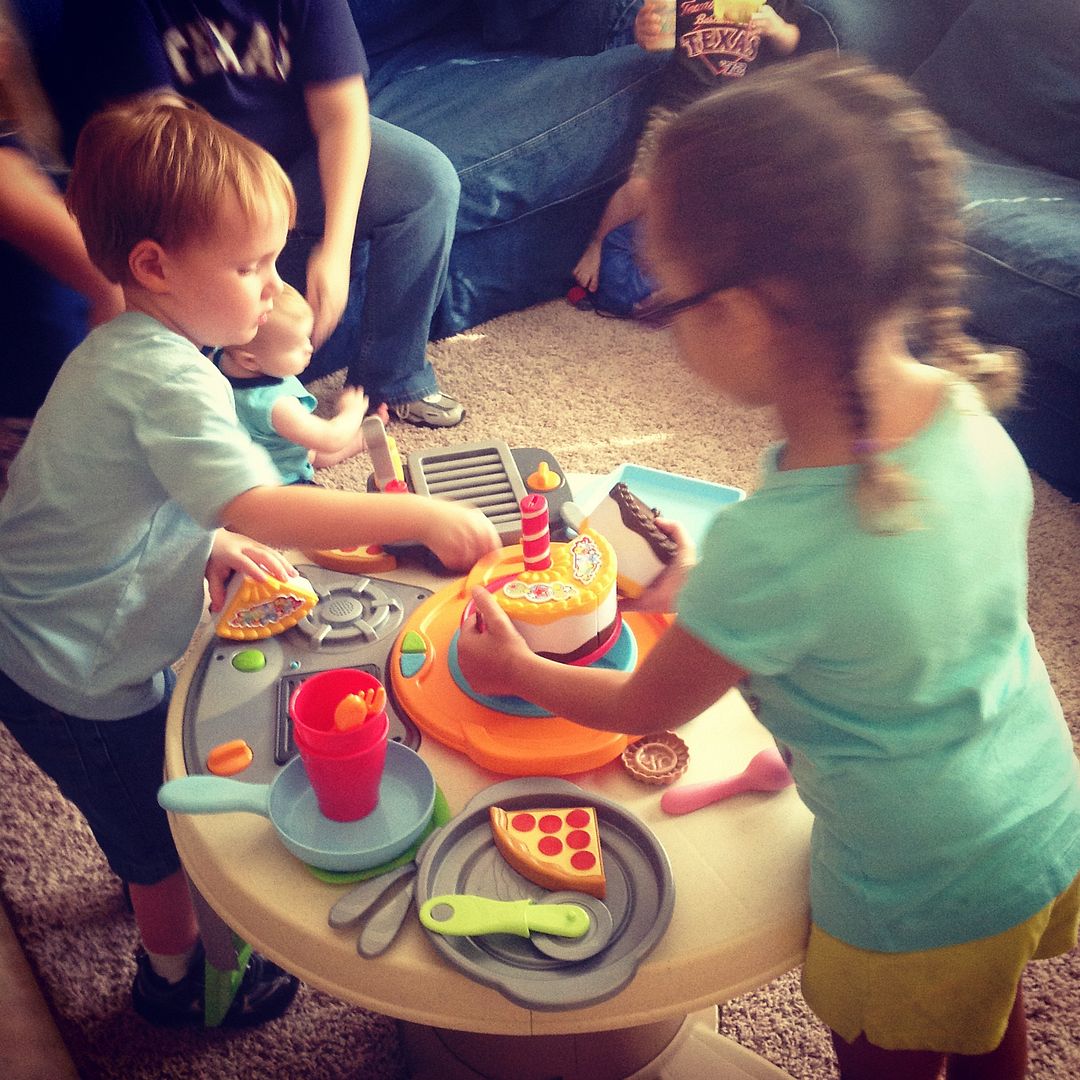 Servin' up pizza and birthday cake!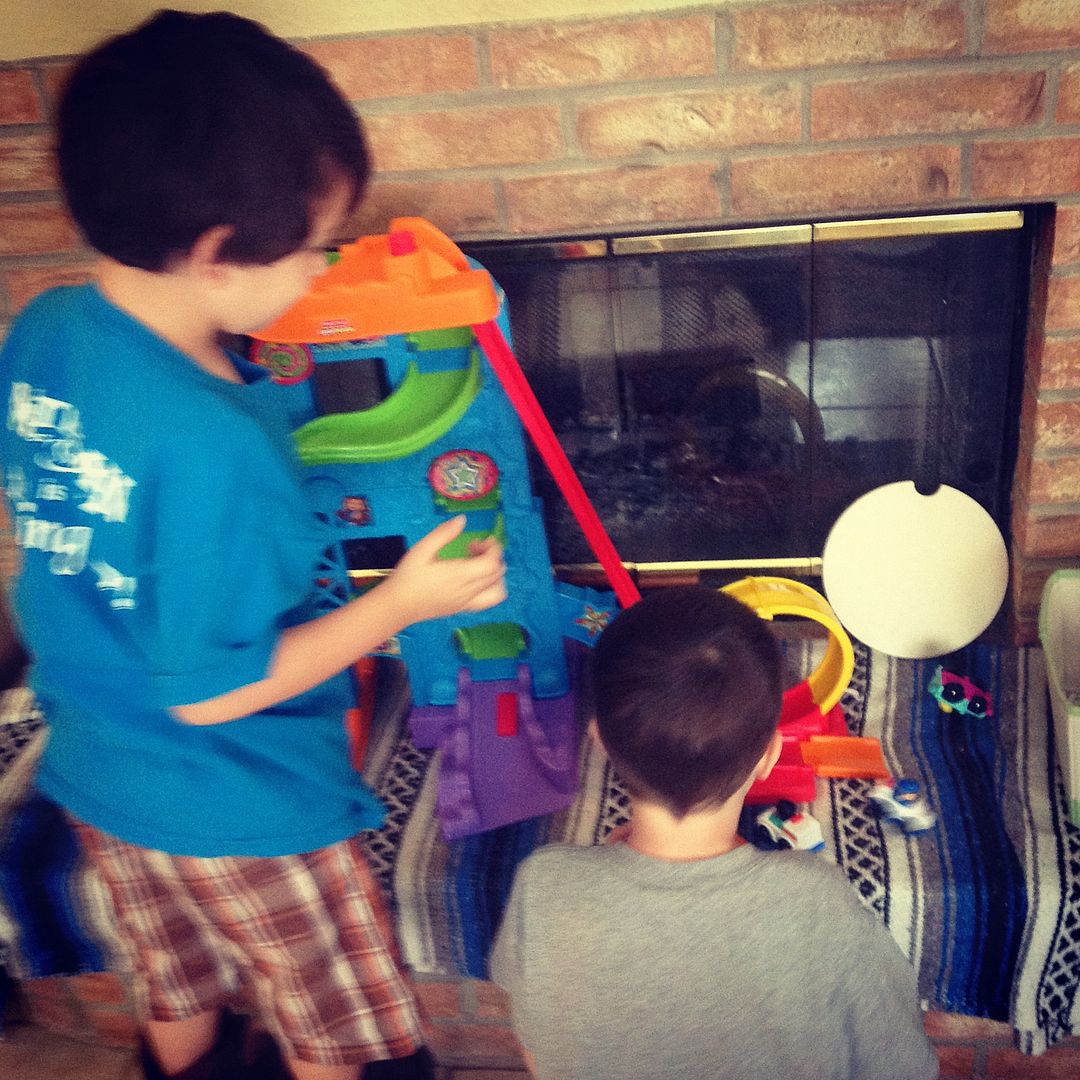 The older boys playing with the roller coaster!
Who wants ice cream?!
Having fun!!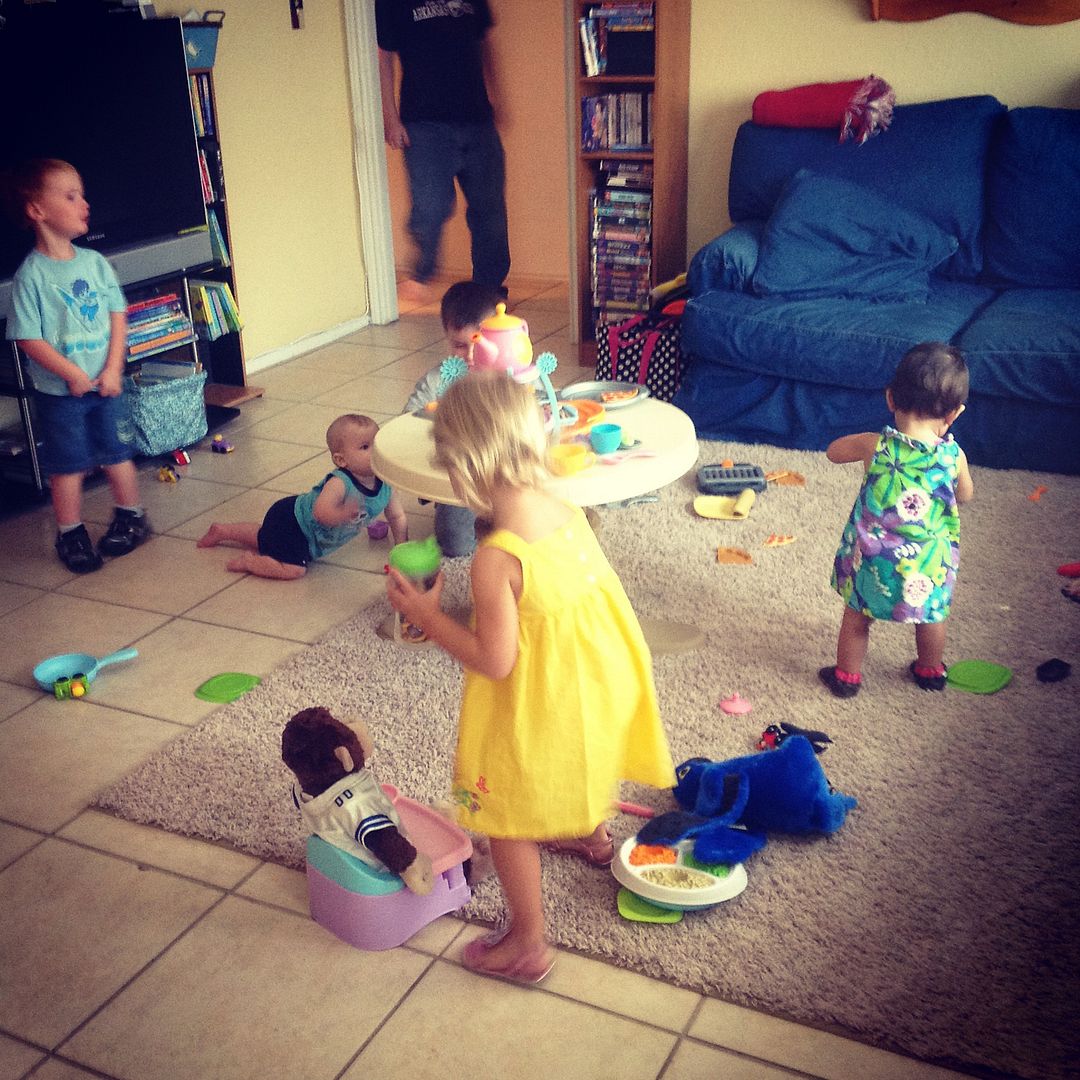 Chaos, kids and toys everywhere!
Everything is just so much fun!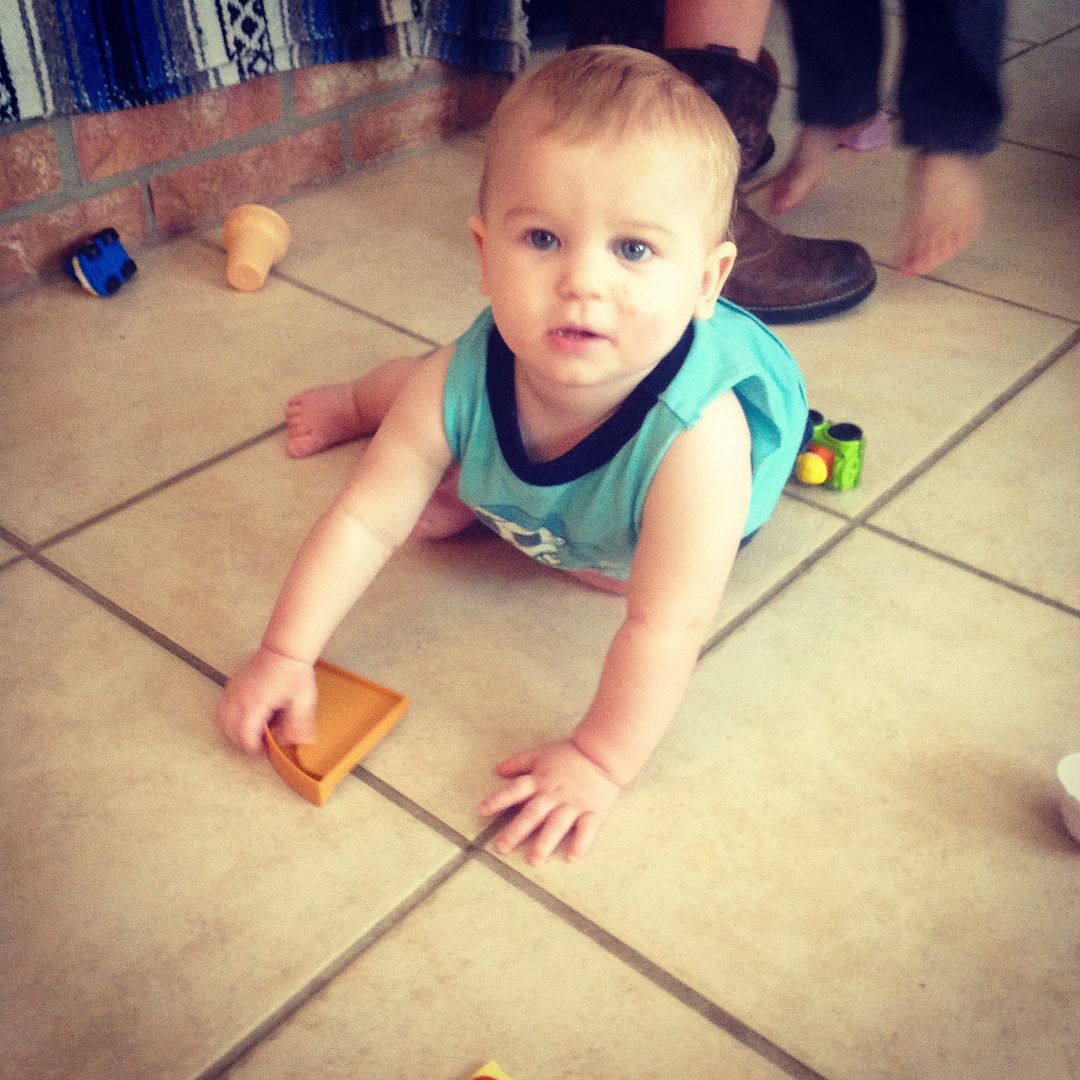 Even the littlest one is enjoying himself.
The Loops 'n' Swoops was a hit!
The Kitchen & Table was a hit too!
Of course, it wasn't long till sheer chaos ensued, but the kids had an absolute blast. It was really difficult to tell which toy was the winner out of the bunch, because they honestly ALL played with it ALL. Thankfully there was very little issues with sharing, and they all got to play with everything in turn or together, and they just all seemed to love each thing. The kids ranged from one-year to 6-years-old. And, yes, even the 5 and 6-year-olds had fun with this stuff, of course! I enjoyed showing my friends how the Servin' Surprise Kitchen & Table switched from, well, kitchen to table and back, and also how all the other Servin' Surprise accessories worked separately or with the table. Many of the parents were VERY interested in these toys for their kids, so I'd say they were a big hit with EVERYONE! In addition to the play time, each guests left with a great goody bag filled with a Fisher-Price Little People coloring book, CD, DVD, coupons, playing tip cards, a Wheelies Car and more!
Yay, fun stuff to take home!
Thank you, Fisher-Price and House Party, for this great time had by all!!!
For the record, my favorite items were the Ice Cream Party set and the Loops 'n' Swoops Amusement Park. But, seriously, it was all a lot of fun to play with!
[I was not compensated by Fisher-Price or House Party to give a review of these items. I was provided with the toys listed above in exchange for hosting a party to show them off, nothing more. The opinions expressed in this blog are my own. This post does contain Amazon affiliate links. By clicking these links and purchasing an item, I would receive a small compensation.]